Warning! Windows 10 New Update Reportedly Deletes User Data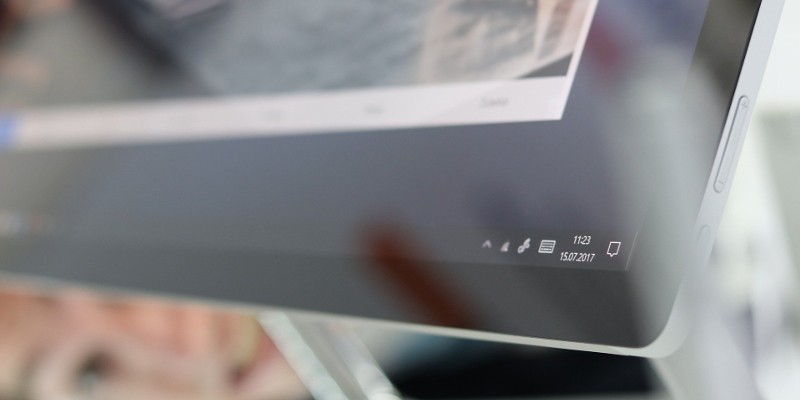 Those of you with any experience in the cybersecurity industry know that keeping software products and operating systems up-to-date is one of the easiest ways of boosting a computer's security. That's the theory, anyway. In reality, users encounter quite a few bugs, especially when they're installing security patches that need to be released as a matter of urgency. As some of the people who applied Microsoft's latest Patch Tuesday batch of updates can testify, sometimes, the supposed fixes actually cause more problems.
The update is tracked as KB4532693, and it's supposed to improve the installation experience for Windows 10 users as well as boost the security of Internet Explorer, Microsoft Edge, and Microsoft Office products. It was released to the public on February 11, and it started causing problems almost immediately.
A buggy update leaves people logged into temporary Windows accounts
Shortly after installing KB4532693, some users were surprised to find out that their PCs had been reset to their factory settings. Everything from the screen resolution to the Start menu settings and the icons on the desktop had been reverted to its original state. Worse still, when affected users tried accessing the data they had saved in the Documents, Downloads, Music, Pictures, and Videos folders, they didn't find it.
The outcry was pretty loud, but soon enough, people found out what had gone wrong. A bug in the KB4532693 installer backed up users' original profiles and logged them into temporary ones. The original profiles, along with all the files they contained, were saved in a folder in the C:\users\ directory, which meant that affected users could copy the data back to where it belongs. The simpler alternative consisted of uninstalling the offending updates from Settings > Update & Security > View update history > Uninstall updates. That was only the original assessment, though.
Users reported data loss after the installation of KB4532693
This was a pretty big inconvenience, especially for less tech-savvy users. For some, however, the issues were much more serious.
If you take a closer look at the discussion on the support threads dedicated to KB4532693, you'll see that according to a few of the complaints, the update can also wipe out important files. Apparently, some users have lost gigabytes of valuable data, and they don't see a way of getting it back.
It must be said that in this particular case, Microsoft doesn't seem to be especially helpful. The software vendor hasn't released an official statement, and by the looks of things, it doesn't have any intention of stopping the update's rollout. People reported that after hours on the phone with Windows support, they have received no resolution, and although Microsoft is definitely aware of the issue, nobody seems to know what it plans to do to rectify it.
What can regular users do?
Users who have not yet installed the update are probably a bit apprehensive and want to know what they can do to avoid the problem. The only viable piece of advice they can get at this point is to pause Windows' updates for 7 days from the Updates & Security section in the Settings app. Hopefully, this will give Microsoft enough time to roll out a stable version of the security update that won't interfere with the PC's normal operation.
Of course, this being the internet, you can always find people who will tell you that you should change the operating system you're using. These people will be adamant that this is the only way to go despite the fact that for many, doing that is simply not possible.
You can also find users who reckon that to avoid bugs, you need to avoid security updates. This is not a good idea, either.
Although bugs in security updates do cause issues sometimes, the protection they provide against publicly and privately available exploits is invaluable. It must be said that this is not really the first security update that has caused data loss for some people, and if anything, it's an even more vivid reminder of why you should ensure that you have fresh, working backups of your valuable files.
If it's done correctly, a backup can protect your information not only from buggy software updates but also from a variety of other threats. Leaving anything to chance is a very bad idea in this day and age.