6 Security Tips If You Work in a Shared Workspace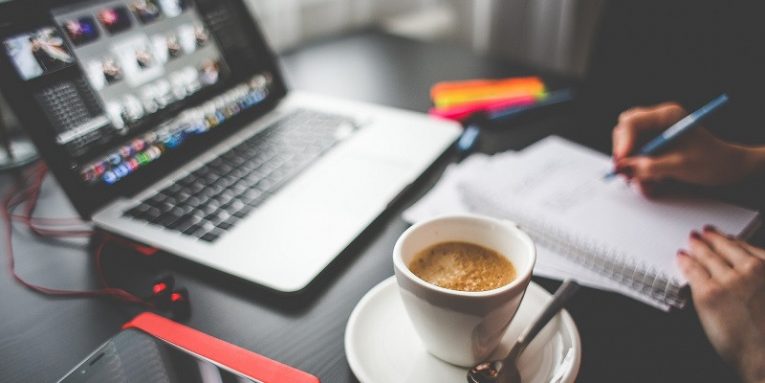 According to AllWork.Space, coworking is the new normal. The number of shared workspaces increased by 16 percent in the United States and 36 percent outside of it in 2018. It is estimated that there are already over 35 thousand shared workspaces representing about 521 million square feet of flexible workspace in the world. Researchers believe that the numbers will continue to grow up until 2022, which does not surprise us as such spaces can provide various benefits, such as flexibility and collaboration opportunities. Nonetheless, using a shared workspace could put your sensitive information and business secrets at risk if you are not careful enough. To learn how to stay safe while coworking, we encourage you to read our full blog post in which we discuss our security tips for shared workspaces.
Coworking space can provide you with a workspace, snacks and drinks, conference rooms, Internet connectivity, and other things that you might need to complete your daily tasks. However, if you want to avoid cybersecurity threats and protect sensitive information from people that work near you and cybercriminals, you should take matters into your own hands. To start with, you should have a look at our top 6 security tips for shared workspaces.
Update the software you use
Whether it is a provided computer or your laptop brought from home, you should make sure that everything is up-to-date. Especially, the device's operating system, browser, and antimalware software. Outdated versions may not only have fewer features, but they might also have weaknesses that may allow hackers to access your computer. As the saying goes, it is better to be safe than sorry. Thus, if you are thinking about skipping updates, we recommend installing them instead.
Get a firewall
A firewall is a network security system that can both monitor and control incoming and outgoing network traffic. Based on its set security rules, it can allow or block particular traffic from the Internet and other outside networks. Why may you need such a system? Many shared workspaces provide Wi-Fi connection, and even though the provider of it might try to protect it the best he can, such Wi-Fi connections could attract hackers and become their targets. If they succeed, they might try attacking computers connected to it, and a firewall could be able to keep your device safe.
Use a VPN
A Virtual Private Network (VPN) is often used for protecting personal and sensitive information while using public Wi-Fi hotspots. As mentioned earlier, Wi-Fi connections in shared workspaces might be safer than public hotspots, but they should still be considered unsafe. While a Firewall could protect your devices from attacks, a VPN can guard your information. As you see, it encrypts your traffic and sends it through a secured tunnel that prevents hackers from viewing it. A VPN might be useful if you wish to hide your location too, as it allows you to borrow a different IP address.
Lock your devices
Shared workspaces can fit a lot of people, and while regular members might occupy some spaces, some of them could be used by people who come and go. What we mean to say is that members of your coworking space might change fast, which means you cannot know everyone there, and trusting those around you could be a huge mistake. Even a person that seems to be friendly and helpful could, in secret, want to know your business information or your sensitive data. Therefore, even if you leave your computer or your phone just for a couple of minutes, we advise locking their screens. This could protect your business and private information from spying eyes as well as guard it against those who may dare to go to your phone or computer.
Use strong passwords
Using strong passwords is a way to ensure cybersecurity. Currently, specialists recommend using 10-12 characters that should include both lower-case and upper-case letters, numbers, and symbols. Of course, a password can still be weak even if you follow these guidelines. To create a truly secure passcode, you have to come up with a combination that would also be unique and random. It means you cannot use easily guessable words or patterns. Since it is not an easy task to come up with such passwords, and it is even more difficult to memorize them, we advise employing a password manager. With a tool like Cyclonis Password Manager, you can not only generate complex passcodes from up to 32 characters but also log into your accounts automatically. This could save you time and spare you from having to memorize passwords or using weak passwords that you would easily remember. To learn more about Cyclonis and its capabilities, you should continue reading here.
Educate yourself and your team
A lot of cyberattacks indeed happen due to human error. Therefore, reading cybersecurity news, learning about different types of threats, and finding security tips for applications/services you might be using is what could help you avoid making mistakes that could endanger your cybersecurity. Moreover, if you own a business that processes sensitive client or user data, preventing cyberattacks should be on top of your list. Thus, whether you work alone or with a team, no matter how big it is, cybersecurity education is highly advisable.
The lack of security might be the biggest disadvantage of working in a shared workspace. However, it depends on the company as some providers do all they can to ensure their clients work in a safe space, while others provide only essentials. Naturally, if you have a choice, it might be best to pick a shared workspace that cares about your security and does everything to ensure it. However, you are the person that should be the most concerned about your personal or your business' cybersecurity, which is why we recommend using our security tips for shared workspaces.