Tips To Protect Your Data Privacy At Work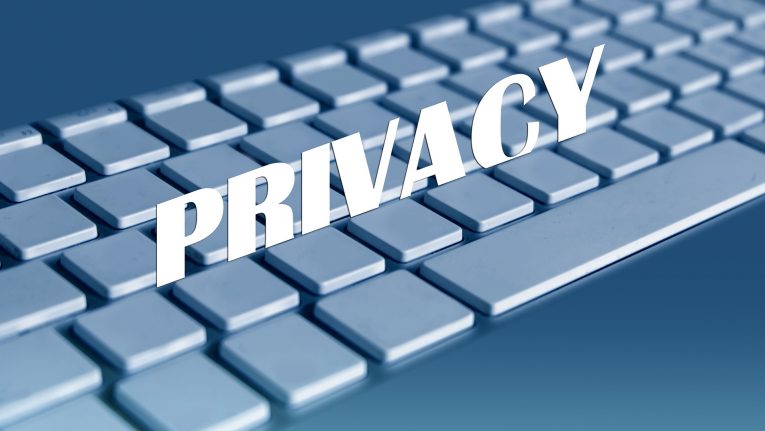 Those of you who spend most of the time at work sitting in front of a computer already know how tempting it is reply to a private email or check social media accounts during working hours. However, even though many employers tolerate this, it goes without saying they expect their employees to act cautiously and not to put company's sensitive data they might have access to at risk. This could happen if the employee installs unreliable software, opens a suspicious email attachment, visits a doubtful website, and so on. No doubt, if you do not want to endanger your company's or own private information you should know what the best data privacy practices at a workplace are. What's more, some companies monitor their employees as they surf the Internet and this brings a need to know how to protect data privacy at work too. Thus, without further ado, we will present the most essential tips on how to both maintain private data secure and protect your work computer from threats.
1. Stay away from software your employer does not approve of
Usually, when you start working the device is either already equipped with all needed programs, or you get instructions on what to install. Yet, with time you might come across various tools that might seem handy or better suited for your daily tasks. Nonetheless, before downloading anything, it would be wiser to consult the IT department or co-workers who know better first. Freeware applications may seem tempting, but some of them could turn out to be adware, browser hijackers, potentially unwanted programs, or even malware. In other words, instead of helping you to perform tasks faster they may slow down the computer or even worse put your data privacy as well as sensitive company's information at risk. Therefore, it is best not to take any chances and find someone to consult with even if you feel confident nothing could go wrong. As the saying goes, it is better to be safe than sorry.
2. Remove all possible system's vulnerabilities
Another thing you can do to ensure the device you use at the workplace is secure is to remove all potential vulnerabilities. To do so, computer security specialists recommend updating the operating system, antimalware tool, or any other software you may have installed. Outdated applications might have vulnerabilities known to cybercriminals and keep it in mind; if they manage to exploit them, they might be able not only to install malware on the system but also access various sensitive data, collect it and then steal it. This is why instead of postponing updates we would recommend investing a couple of minutes and getting it done. As a result, the device should be more secure, and consequently, it should be easier for you to protect data privacy at work.
3. Change weak passwords with strong ones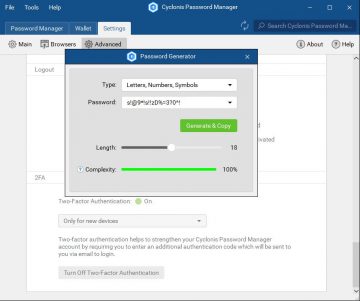 All computer security specialists agree, it is extremely important to use strong passwords if you wishes to secure private information on personal devices and same goes if you want to protect data privacy at work. Weak passwords could make it possible for cybercriminals to hack the user's accounts. If you do not realize it yet, stealing your email account could result in a disaster. Many of us use our email accounts to create profiles for social media accounts, and so on. Because of this passwords for some user's profiles could be reset by the cybercriminals who manage to hijack the email linked to them.
This is why it is so vital to have strong passwords as it lessens the chances of making it possible to hack user accounts. It is advisable to create different random passwords from letters, numbers, and other characters for all the accounts you have. Obviously, it might not be an easy task to remember random passwords, and if you forget them, you may need to go through various resetting procedures. To avoid this, we recommend using Cyclonis Password Manager. With it you can generate strong random passwords and the application will remember all of them for you. All you need to do is memorize your master password because without the master password it is impossible to access the passwords stored on or created by Cyclonis. In fact, not even the team who created it can retrieve it. Plus, this password manager allows creating encrypted notes as well, so it might be perfect when you have to write private information down and want to ensure data privacy.
Another great idea would be using the so-called two-factor authentication (2FA). It is like another security layer that allows to log in only if you provide a specific code obtained through a device or email only you can access. For example, Cyclonis Password Manager has 2FA email option. It means if the user activates it he will only be able to log in if he provides a piece of information delivered via the preferred email address.
4. Use another device if your employer is monitoring you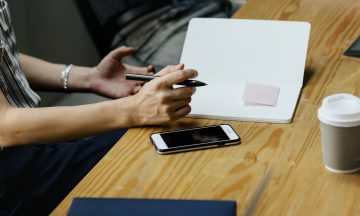 There are plenty of various applications that may allow your employer not only to see the websites you visit, but also record messages, emails, or any other personal data shared while using work computer and network. Of course, not all companies track their employees so carefully, but if your data privacy is important to you, we strongly recommend checking whether you could be monitored while at work and how it could be carried on.
As you may have already known the best way to stop the employer from gaining your sensitive data or watching what you are doing online during working hours is to have a separate device of your own with a different network. Most of the personal tasks one could need to perform while working can be done with a smartphone, e.g., writing or replying to an email, messaging someone, and so on. Thus, all you need to do to protect data privacy at work is pick a provider that can give you enough Internet data and bring your phone to work, which should be more than easy to do since most of us do not go without our phones anywhere.