Facebook Introduces a New Privacy Tool That Is Supposed to Give Users More Control Over Their Data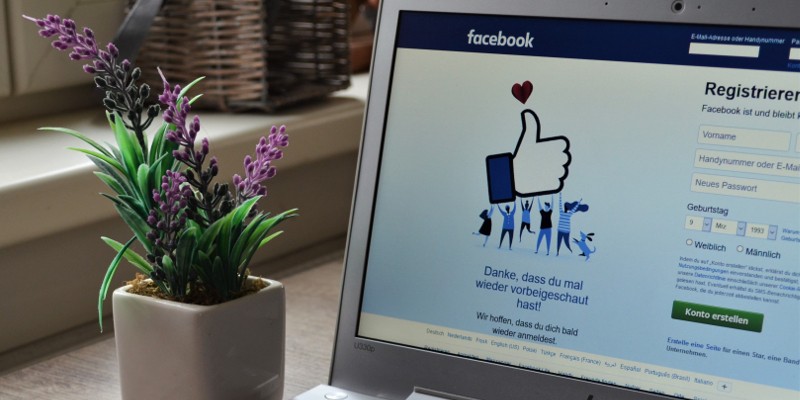 When it comes to privacy, Facebook rarely comes across as the good guy. The world's biggest social network has been in the middle of more than a few massive security incidents, and it has received its fair share of criticism. We all remember how huge the outrage was in the wake of the Cambridge Analytica scandal, and few of us will be able to forget Mark Zuckerberg's nervous expression when he appeared in front of the US Senate to explain what had gone wrong.
Ever since, Zuckerberg has been putting extra effort into convincing everybody that Facebook is not just a platform where advertisers and marketing giants trade people's personal lives for huge bags of money. Yesterday, for example, Facebook's CEO decided to mark Data Privacy Day by writing a blog post about the recent steps his company has taken to give its 2 billion users more peace of mind. Among them is the worldwide rollout of a feature called Off-Facebook Activity.
Off-Facebook what?
Mark Zuckerberg first talked about the Off-Facebook Activity feature mere months after the Cambridge Analytica mess. Back then, he referred to it as "Clear History," but it was later rebranded, and in August last year, Facebook introduced it to users in Ireland, South Korea, and Spain. Now, it is available to people everywhere, and, in the words of Erin Egan, Facebook's Chief Privacy Officer, it's supposed to give them "more transparency and control" over how their information is being collected and used. To understand what it's all about, you need to consider a situation which many Facebook users experience on an almost daily basis.
You have some time to kill, and you do it by browsing through an online electronics shop on your smartphone. You see a laptop that you like, and you click on it to check out its photos, specifications, and reviews. Then, however, you realize that this is not the right time for such a purchase, you close the browser window, and you move on, hoping that you will soon be able to save up enough cash to get the portable computer. On the next day, you are casually browsing through your Facebook news feed, and you suddenly stumble upon an ad for the aforementioned laptop. This, as you might imagine, is not a miraculous coincidence, and neither is it a divine sign telling you that you should raid your bank account and shell out on something you can't afford right now.
What really happened was that the online shop you visited took note of your smartphone. It then "told" Facebook that your device was used to view details about the laptop you want to buy. The social network then "saw" that the same smartphone is connected to your Facebook profile and "assumed" that you were the one taking a look at the laptop. Finally, it decided that you want to see an ad about it.
The problem with targeted advertising
This sort of targeted advertising has been around for years, and it's been the source of more than a few privacy concerns. The jury is still out on whether all of them are completely legitimate.
On the one hand, the online world as we know it today wouldn't be possible without advertisers. Because of them, we use a large number of apps and services (including Facebook) every day completely free of charge. If those are to stay free, the advertisers need to make money, and they can only make money from ads that are clicked. The more tailored an advertisement is to your interests, the more likely you are to click on it.
On the other hand, targeting an ad requires a lot of data, and Facebook has decided that it can't get it all from within its own network of services. That's why, it partners with other websites, apps, and marketing companies in an attempt to learn as much as possible about its users. Facebook is adamant that all the data is anonymized, and that it won't share your personal details with any of the companies it works with. Even so, you have every right to say that it's none of Facebook's business what you do outside the social network. You also won't be wrong if you express your concerns about how a lot of the data collection remains hidden from the average user.
With the Off-Facebook Activity tool, you have more control over the whole process.
How to use the Off-Facebook Activity feature?
The new tool is available to both desktop and mobile users in the Your Facebook information section of the app's settings. The main page gives you a bit more details on what Off-Facebook Activity is, and from there, you can view the list of websites and apps that have gathered information on how you interact with them and have shared it with Facebook. You have plenty of options.
You can click on individual apps and services and stop them from sharing behavior data with Facebook from now on. Bear in mind that if you have blocked an app or a website, you won't be able to use it via the "Login with Facebook" button.
If you click Clear history, all the outside data that Facebook has already associated with your account will be disconnected from it. You will be logged out of any apps and services you've previously used with your Facebook account, but if you want to, you can log back in again.
You also have the option of turning off Off-Facebook Activity altogether. To do that, you need to go to the Manage Future Activity and flip the only toggle you are presented with. You should be aware, however, that if Off-Facebook Activity is turned off completely, you won't be able to use the "Login with Facebook" option on any website or online service.
What's in it for Facebook?
Those who think that disabling Off-Facebook Activity will result in an ad-free Facebook will be disappointed. Your timeline will be littered with just as many ads as before, but they will be less likely to be of interest to you. This presents a potential problem for Facebook.
Targeted advertising is so instrumental to Facebook's operation, that when Erin Egan first blogged about Off-Facebook Activity, she said that its rollout had been delayed due to the fact that it required significant changes to the social media's internal systems. She also mentioned that the option will likely have an impact on Facebook's business.
Privacy advocates are pretty happy about the fact that users get more control over what happens to their data, but if too many users take advantage of the new feature, the balance sheet might suffer, which will inevitably put the shareholders in a bit of a mood. Facebook could be forced to look for another way of generating revenue, and we can only hope that whoever is in charge of finding it will prioritize users' privacy correctly.