How to Delete Messenger Account Without Deactivating Facebook Account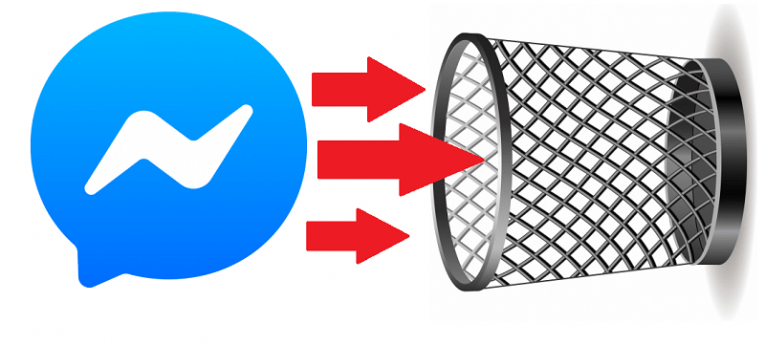 Messenger can be a useful tool, but wanting to do away with it is hardly unheard of. There are many possible reasons for doing so – for instance, if most of your contacts are on other platforms, you don't like its interface, you just want a fresh start with a new account, or you disapprove of Facebook's company policies and don't want to use the platform anymore. Whatever the reason for wanting to delete Messenger may be, there are a couple of things you need to consider.
How to Delete Messenger for Good?
The quick and simple answer to this question is - you can't. Once you make an account, it will exist forever, with all your contacts and messages in tow. Some people are rightfully averse to this particular Facebook policy, which severely restricts a user's control over their account dramatically. This is one reason why said users may want to use other platforms. Still, things aren't as bad currently as they once were – at least with regard to a user's control over their own account. Now, at least, users have the ability to delete messages manually. This function is unlikely to be useful for anyone who wants to sanitize or nuke their account, though. For one, it leaves a mark on the conversation where the message was. Additionally, while the possibility for message deletion is available, the feature is extremely clumsy and inconvenient to use, as each message must be deleted individually.
What you Should Know About "Deactivating Messenger"
From a practical standpoint, there really isn't something that you can do to really delete your Messenger account. Facebook has technically given its users the opportunity to switch their account from active to non-active, but even if you jump through all the hoops to do it, your account will not be terminated forever. It will just be rendered "inactive" but will become fully operational as soon as you try to log into it.
So at best, "deactivating" your Messenger account will afford you some peace and quiet from nagging messages. However, that's something that you can easily be done by just removing Messenger from your home screen or fiddling with Messenger's options – making yourself appear offline, muting and blocking people, etc.
And if you think that deactivating Messenger will be quicker and less of a hassle than fiddling with the app – guess again. This can only ever be done on mobile, not on a desktop device, and in order to do so, your Facebook account needs to be deactivated at the time of doing so as well. And if you think this system appears deliberately designed to dissuade users from doing this… You may be getting an idea of why some internet users have an adversarial attitude toward the way Facebook does things in principle.
Still, if you're set on deactivating your Messenger, here's how you do it.
How to Deactivate your Messenger account on iPhone or Android
Once you have made sure that your Facebook account is deactivated as well, open Messenger.
Tap on your profile picture in the top left corner of the screen.
Go to Legal & Policies.
Choose Deactivate Messenger.
Tap Deactivate to finish the job.