Computer Cannot Recognize or Connect to a Printer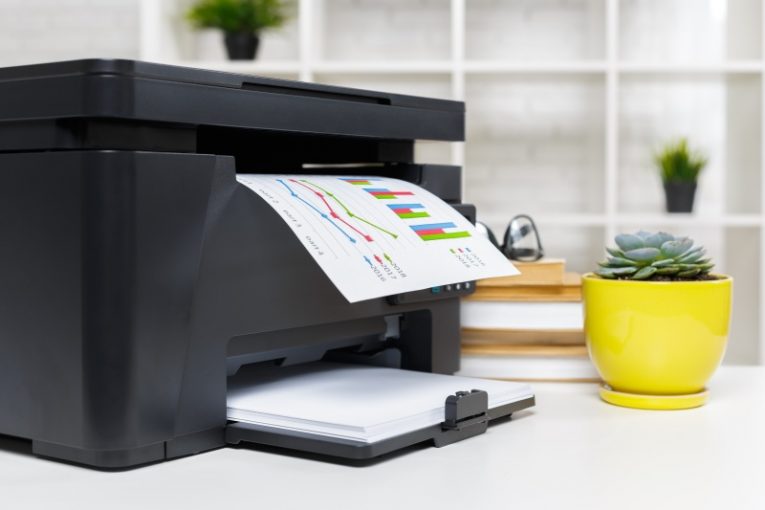 Printers come in a huge variety of models from a wide range of manufacturers. Even though most printers purchased in the last few years should work without any problems, there are cases where an older printer or a specific model would not work properly.
This article will give you a few ideas you can try if you are having trouble discovering your printer in your Windows settings and connecting it to your PC.
In the general case, Windows will be able to automatically pick up and install drivers for a powered-on, connected printer. If that fails, you should first use the "Add printers and scanners" menu in the Windows 10 settings screen.
Add Device Wizard
Open your start menu, then click the gear-shaped settings icon. Next click on Devices and select Printers and Scanners in the left panel. Use the "Add a printer or scanner" wizard first.
The wizard will scan your system and your network for powered-on, connected printers. If you see your printer in the list of devices that the wizard finds, just click on it and finally click on "Add device".
If that doesn't work, first double check all cable connections. If the printer is directly connected to your PC, check its power and connection cable that runs between the device and your PC. Loose connections will usually result in Windows being unable to find the device.
If you don't see your printer in the list of discovered devices, click on "The printer that I want isn't listed". Next, select "Find a printer by other options". This will allow you to select one of five options.
Older Hardware
In a lot of cases with older hardware, you want to choose the first one, labelled "My printer is a little older. Help me find it". This will run another scan and can finally solve your issue.
If you choose "Select a printer by name", you will need to enter the name of the computer a networked printer is connected to. This can help with shared company printers that won't show up on your personal machine.
Bear in mind that any printer manufactured in the last 10 or so years should be automatically detected by Windows and if you are having trouble discovering your printer in your OS, chances are, you are having a cable or power issue.