How to Manage Payment Information with Cyclonis Password Manager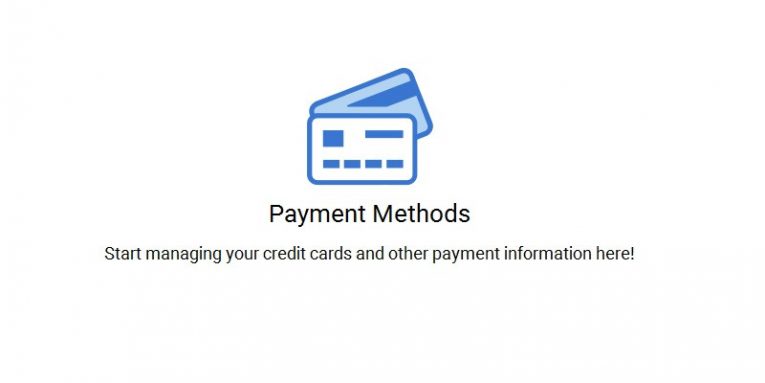 Reports of data breaches and new malicious applications remind us every day that one of the most important tasks in our daily lives is to keep our private data secure while browsing the Internet. No doubt, most users understand that credit card details or other payment information is an extremely sensitive piece of data and it should be kept secret at all times. Fortunately, there are tools designed to make this task easier. What we have in mind is a particular feature called Payment Methods, provided by Cyclonis Password Manager. If you did not know this already, our product allows not only to save passwords but also manage payment information, and in this blog post, we will present this useful feature in more detail.
More than just saving passwords
Some users might download Cyclonis Password Manager to keep the passwords of their email, Facebook, or other accounts in one safe place. However, the application has much more to offer as besides the tools on the Password Manager tab it has more features you could take advantage of. On the main program's window, next to the Password Manager tab you should see a tab called Wallet. Clicking the described tab should show the following features: Payment Methods, Identification, Profiles, and Private Notes. The Identification tab is for saving the information from documents identifying you, for example, your ID card or driver's license. Profiles tab is convenient for saving information you might need to submit while creating new profiles on various web pages, such as your first and last name, gender, email address, and so on. As the title suggests, Private Notes is for creating private notes to yourself, which means they can contain anything and if you want to keep them secret you can put a lock on them too. The Payment Methods tool is for managing your credit cards and other payment information you may wish to protect or store on the application for convenience.
How to manage payment information via Payment Methods?
If you are using Payment Methods tool for the first time, you could simply click on the tab, read the provided descriptions if you want to, and then press the green Get started button to begin using it. Afterward, you should see a blinking red button with a plus sign called Add New Payment Method on the top-right password manager's corner. Clicking it should open a small menu with two choices: Credit card and PayPal account. If you pick Credit Card, you can save information like cardholder's name, card number, CVV, expiration date, and other data about the chosen card. In case you pick PayPal account, you will be able to save the account's login name and password. To add more accounts, you only need to click the Add New Payment Method button again and choose the payment method. Here are steps showing how to manage payment information:
Open the Cyclonis application.
Choose the Wallet tab.
Press the green Get Started button.
Select Add New Payment (top-right corner).
Pick either Credit card or PayPal account.
Fill the needed information.
Select Password Protect if you want an additional protection layer.
Click Save to finish.
Is it safe to save information via Payment Methods?
All passwords and other data saved via Cyclonis Password Manager is stored in an encrypted vault that is created on the user's device or chosen cloud storage. The user's vault is protected by the master password, so if no one knows the passcode, they will not be able to access your account and misuse the passwords saved on it. Thus, all you have to do is remember to log out when leaving your device unattended or you can set the application to log you out automatically under specific circumstances, for example, when inactive for 15 minutes. Moreover, there are additional safety measures that can prevent anyone else from seeing your passwords or automatically logging into your accounts. Same as for saved passwords, payment information can be password protected too, which means you can make the password manager require you to enter the master password first to see your PayPal passcode or credit card's details. Also, users can make the application ask for the master password before logging into PayPal or filling credit card details automatically. Lastly, using the password manager to fill payment information automatically may protect it in case the computer gets infected with keyloggers or similar malware that can steal data by reading user's keystrokes.
What are the benefits of managing payment information via Payment Methods?
As we just explained, one of the best benefits of using this feature is you can keep sensitive information protected. The other advantage is it can help you make money transactions much faster. Instead of having to enter your credit card details (including billing information) or your PayPal account's login credentials every time you purchase anything online, you could make Cyclonis submit it for you. Even if you password protect such data, it would be still faster to enter just the master password instead of all payment details. Therefore, if you do a lot of shopping online, managing payment information via Payment Methods might make the process more enjoyable.
What are the alternatives to using Payment Methods?
Probably the easiest option would be to keep a document with payment information on the computer so you could copy and paste such information when needed, but it would be not as safe as keeping such data in your personal encrypted vault. Not to mention there is a possibility you could accidentally alter information on the document or send it to someone else by mistake. Also, PayPal or credit card passwords can be saved via the user's browser. Nonetheless, most computer security specialists agree a dedicated password manager is much safer than password managers integrated into browsers. Besides, such tools usually allow saving only passwords, and other payment information like credit card's number or billing details would not be saved. Consequently, we believe using Payment Methods is better as it allows saving all information needed for online money transactions and keeps it protected.