The Productivity Apps on Your Laptop Could Lead to Your Data Being Hacked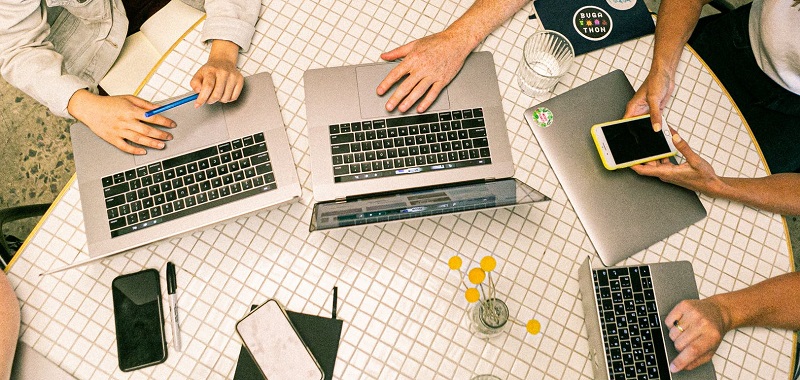 For most people, the world of 2020 is remarkably hectic and dynamic. Due to business' highly competitive nature in recent times, most day to day tasks often need to be performed as quickly as possible, and well documented and cataloged to boot. In addition to the need for smaller projects to be done with utmost expedience and efficiency so that a company could be as efficient as possible, it is often necessary that a lot of people be well informed and coordinated on what they need to do to push the company forward. Implementing tools that manage, improve, or track productivity is the only option if you want to stay on top of your game – especially in companies whose business involves high levels of interpersonal cooperation. IT is uniquely suited to perform this task, which is why most companies nowadays are at least somewhat IT-enabled, if not outright, IT-centric.
However, while IT enables a tremendous increase in productivity through interconnectedness, interconnectedness often means more potential vulnerabilities and vectors of attack for hackers, as well as opportunities for employee gaffes.
Additionally, while many people think of the platforms used to coordinate or manage projects as completely secure and infallible, once you actually start looking into it, it turns out that this has not universally been the case in the past.
For instance, Todoist, which is one of the highest-rated productivity apps on the web as of 2020, had a serious third party access vulnerability they had to patch up in 2016. It is currently unknown whether said vulnerability was successfully exploited by hackers before being patched, and the company doesn't seem to have reported any other similar occurrences, but the fact that it existed does give food for thought.
Wunderlist is another highly rated productivity app, developed by a Microsoft-owned company. Wunderlist is an interesting case because while it has a clean track record when it comes to security flaws, Microsoft has been planning to phase it out for nigh on three years now, for unrelated reasons. By all accounts, this seems like that will finally happen come May 2020 when Wunderlist is to be replaced with Microsoft's own "To-do." Only time will tell if To-Do will have as good of a track record as its predecessor did.
Trello seems to be another popular platform for boosting project productivity. It doesn't seem to have had any security issues to date.
Slack is a popular project management platform, and it's also a good one. It has many useful features, that can be used to effectively boost productivity, contrary to what its name implies. Unfortunately, it turns out that a bug that compromised the platform's security was affecting Slack's Windows desktop client as recently as May 2019. The bug affected version 3.3.7 of the Slack desktop app and has purportedly been patched for some time now. However, the fact that it was there is hardly encouraging, even if the IT security specialists who discovered it claim that it is not really a major issue.
Companies, as well as private individuals running cooperative projects, really should take into consideration these facts, and what the implications thereof. While this may be disheartening, the fact is that no platform is completely safe. Data breaches happen all the time – be it due to the concentrated efforts of ingenious hackers exploiting key vulnerabilities, or the negligence or lack of training of the people using these essential IT systems. This is why businesses should be very careful when choosing what platforms to use and making sure that the people who have access to said productivity apps are well versed in their use.
Additionally, if and when a blunder does occur, companies should know how to recognize it and minimize its impact. This is where having a viable anti-malware system and a reliable backup plan comes in really handy.