What Are Productivity Apps and How to Use Them Safely?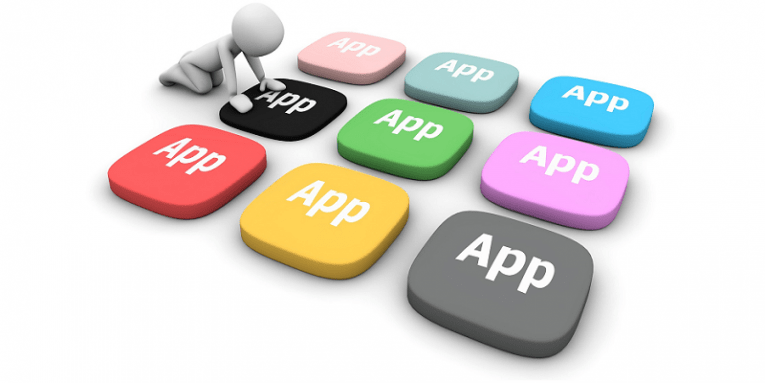 Have you ever thought about using a productivity app? Never heard of them? We actually think that you have, just perhaps you weren't aware that this one particular product is a productivity app. There are all sorts of productivity apps out there, and they are created to help you manage your time and your life. It's like your micromanager that helps make your day better.
Every single one of us is different and unique, and so we have multiple types of productivity apps as well. In this entry, we will look at a few main categories of productivity apps, and then we will go through the basic aspects of security of productivity apps, too.
Productivity Apps Based on Individual Needs
Do you need to manage your time better? Do you want to wade through tons of social media posts faster? Are you looking for a way to improve your spelling and punctuation? Don't get surprised, but there are productivity apps that can help you solve each of these issues. What we are trying to say is that anyone can find a productivity app that would help them reach their goals, no matter what kind of goals those are. So we can categorize productivity apps based on their purpose and clientele. As you can probably tell, there are products both for businesses and individuals, and all of them could be listed in different categories. We discuss five of them.
Social Media Apps
Regular users might be okay with official social media apps offered by social media networks. However, if you work with social media every single day, and you need to update across different platforms, going through different apps and websites could be quite cumbersome.
This is where social media productivity apps come forth. Applications like Hootsuite, SalesForce Social Studio, or Sysomos are there to help users monitor their social media and post across different platforms. Most of these apps are business oriented, but they can also make it easier to navigate different social media accounts for anyone.
Storage Apps
You will probably go "ah!" reading through this paragraph because you most certainly are using at least one of these services. If not, you clearly do not have to deal with big chunks of data across different devices.
Storage apps provide cloud storage where you can save your files and share them with other users. Such services like Dropbox, Google Drive, or Microsoft One Drive are most definitely productivity apps. There are multiple storage services that can be enhanced if you decide to pay for it. What's more, cloud storage services can work as a preemptive measure against a ransomware attack: If you back up your files, you would automatically mitigate the damage of a severe infection.
Collaboration Apps
When it comes to a good team and business performance, communication is the key. However, since we can't all sit at a round table and communicate face to face (what with big organizations and members of the same team working all over the world), there are apps that can help with that.
Slack, Trello, and Zoho Projects are just a few of the collaboration apps that can enhance your team's performance. The functions of these apps vary. Some of them are simple messaging apps. Some are there to help you manage your tasks by providing workflow visualizations. Some outline tasks and milestones that you need to reach. So, the type of collaboration app that you might want to use clearly depends on your needs.
Creation Apps
If you are a copyrighter or you need to get that presentation in a jiffy, you might want to consider using creation apps like Lucidchart, Grammarly, or Prezi. In fact, your favorite (or not) Microsoft Office IS a productivity app for creation, too.
So while some apps are there to help you create content, some might assist with content enhancement. For instance, apps like Grammarly can help you check your punctuation or inclinations towards plagiarism, while Prezi could be of great use when you compile a new presentation. There are also creation apps that specialize in optical character recognition, so whatever you might need when you are in the middle of making something, there's probably an app out there to help you with it.
Management Apps
Remember when we mentioned apps that could help you manage your time? This is the category for it. Needless to say, there are tons of different apps in this category because people (and businesses) have all sorts of things to manage.
Do you need to keep track of the time that you spend on certain tasks? You might want to try Toggl. If you want to keep your invoices and expenses in check, you might want to try FreshBooks. The point is that you need to figure out what you want to improve (be it time management or management of bills), and you most certainly find an app that can improve that aspect for you.
Security of Productivity Apps
Of course, just like with anything else, you have to take some security aspects into consideration, too. Different types of productivity apps may require a different approach to their security, but the general aspects remain the same.
First, apps manage your sensitive information, so you have to make sure that you use legitimate and reliable programs. Next, you need to secure your accounts on those apps with strong passwords. You should consider using a password manager to help you generate a strong, unique password. Passwords that are harder to crack automatically enhance the security of productivity apps (and other apps for that matter).
Aside from using strong passwords (and not RECYCLING them), you should also think about locking the apps on your mobile devices. Some apps may offer such feature themselves, but most of the time, you would have to employ a third-party tool like AppLock. When employed, this tool will lock your apps either with a password, a pattern, or a fingerprint lock. If an app contains a lot of sensitive information, you most definitely want to do that.
Finally, a little bit of caution has never hurt anyone. If the productivity app you are using is reliable, it's up to you to employ various security measures that would enhance your app experience. What's more, you can always apply these measures to other parts of your cyber life too.