Going Back to School? Consider Using a VPN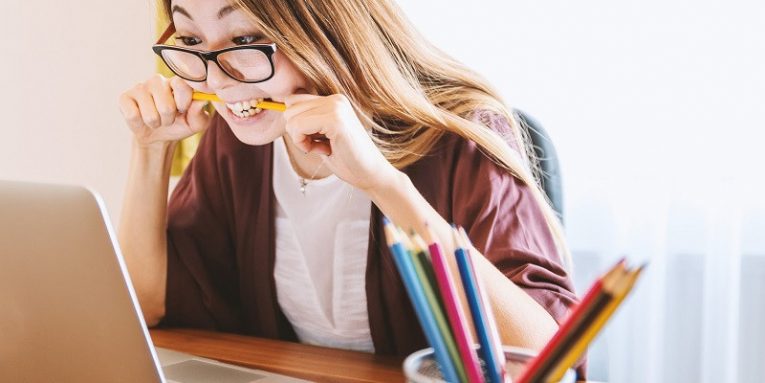 If you just got accepted into college, you might be concerned with things like finding a place to live or getting to know your classmates. However, specialists urge to think about cybersecurity in college too. One of the most important things a student should figure out is how to stay safe while using public Wi-Fi. As you can guess, VPN is one of the best solutions when it comes to staying safe when using hotspots offered in cafes, libraries, etc. In this article, we explain what a VPN is, how it can help you ensure your virtual security in college, and how to pick a tool that would satisfy your needs. As always, if you have any questions, you can leave us a message in the comments section below.
What could be the benefits of using a VPN in college?
A VPN (Virtual Private Network) lets you browse the Internet while using another computer's internet connection. Thus, all your internet traffic is sent to the connected VPN through a secure connection. As a result, it might appear as if you were browsing from another country, which can help you remain anonymous. Also, using a VPN in college could shield your internet traffic from snooping, allow you to access restricted websites, and protect you while using untrustworthy Wi-Fi connections. In other words, with a VPN you could use public Wi-Fi hotspots without having to worry that someone could spy on you. Moreover, it might let you access various streaming websites or other sites that could be blocked in your country.
How to pick the best VPN for you?
If you have already decided to use VPN in college, it is time to pick the best option. Some VPNs offer a lot of additional functions and can be expensive, while others offer more basic features and do not cost much. Of course, there are free services too. Firstly, we recommend testing free trials and free versions of a few different VPN services. This way, you could learn which product works best for you and which one of them is worth your money if you wish to invest in a VPN.
Also, while picking a VPN that would increase your virtual security in college, you should find out whether your school will not block the chosen product. Some institutions block VPN services to stop people that connect to their Wi-Fi connections from downloading torrents. Also, let us not forget that streaming websites can also block computers using VPNs. Thus, if one of the reasons for getting such services is entering restricted websites, you should make sure the sites you wish to access will not block your VPN. If you are looking for a list of VPNs that are considered to be the best options for college students, you should have a look at these reviews.
What other precautions to take to ensure security in college?
A VPN can help you avoid being tracked while browsing and let you bypass restrictions that might prevent you from visiting particular sites. However, it usually does not guard your computer against malware, protect you from phishing scams, and other potential threats. Below you can see a list of things we recommend doing and tools we advise acquiring to secure your computer and your privacy.
Get a reliable antimalware tool
Virtual security in college might be more important than you think. Lots of malicious applications could ruin your day. For instance, imagine that you just finished writing a paper you worked on for so long. You save the document, and everything seems fine, but when you try opening it again, you notice it has a strange second extension and, most importantly, it cannot be launched. Finally, it appears it was encrypted by a ransomware application, a malicious threat that managed to sneak in. Keep in mind that there are also harmful applications that can ruin or erase files located on a computer instead of encrypting them. Thus, it is always a good idea to have a reliable antimalware tool that could guard your system against threats. Additionally, we recommend dealing with possible system vulnerabilities, such as outdated software or weak passwords.
Use a password manager
Every account should have a secure password to keep it safe from hackers who may seek to take control of it or access information available via the targeted account. A secure passcode is a combination of both upper-case and lower-case letters, numbers, and symbols. It should also be unique, which means all accounts should have different passwords.
Plus, to ensure a passcode is nearly impossible to guess, it should be both long enough (specialists recommend using at least 12 characters) and as random as possible, which means it should not contain any words describing you (e.g., your name, birth date, pet names, etc.). Obviously, it might be impossible to remember lots of long and unique passwords, which is why a password manager could be a perfect solution. A dedicated tool like Cyclonis Password Manager can help you replace your old and weak passwords with strong passcodes and ensure you will never forget them. To learn how to create secure passwords with Cyclonis, you should continue reading here.
Use Two-Factor Authentication
Unfortunately, having strong passwords does not guarantee complete protection for your accounts. For example, hackers can obtain passwords without having to guess them or brute-force them during data breaches. Therefore, if something goes wrong, you want to have a backup plan, and Two-Factor Authentication is probably your best bet. As you see, with Two-Factor Authentication being enabled, one has to submit not only a correct password but also a second factor, for example, unique code sent to a user's email or mobile phone. Meaning, knowing your passcode might be not enough for someone to hack into your account. If you think it might be too much to enable Two-Factor Authentication for all your accounts, we recommend using it only for the most important ones, such as your email and social media profiles. To learn how to activate this feature, you could continue reading here.
Learn how to recognize phishing scams
Phishing scams are attacks that not only users who are concerned about their security in college should know about. Usually, during these attacks, hackers try to drop malware or obtain sensitive information by tricking their targeted victims into helping them without realizing it. For instance, a victim could receive a phishing email that might say he has to log into his banking account to protect it from cybercriminals. It might seem as if a user's bank sent it, but, in reality, it could lead the victim into a fake bank's web page. As you can imagine, all passwords and PINs entered on this malicious site could be recorded by hackers. This is only an example, and there are lots of different scenarios and techniques cybercriminals can use. Thus, if you have never heard about phishing scams and have no idea how they work or how to recognize them, we recommend trying this quiz as well as reading this blog post.
Be careful when you give out your personal information
Lastly, we advise being cautious when you give out your personal or sensitive information. You should always make sure that a website, an application, or a person requiring your data can be trusted. In case you are not one hundred percent sure it is safe to submit your information, you should refrain from revealing your actual phone number, email account's address, etc. For example, you could create a secondary email that you would only use when registering on questionable websites or filling doubtful surveys, although the safest option would be not to provide any data at all.
All in all, virtual security in college might not seem like an important goal if you have never been targeted by hackers. Sadly, cybercrime is only increasing, and it could be merely a question of time until you fall victim to cybercrime too. Therefore, using a VPN in college and picking a few new cybersecurity habits might be the best thing. For more security tips on how to ensure virtual security in college, you should continue reading here.