How to Password Protect Apps on Your Android Device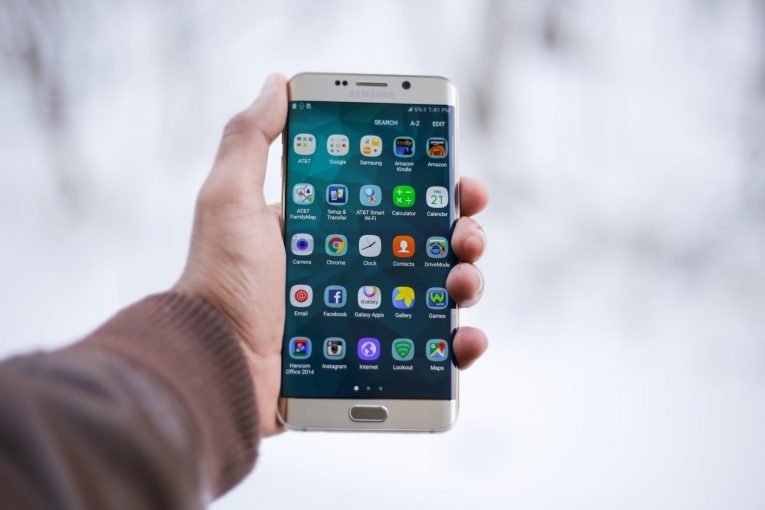 There's no arguing that it's the age of the smartphone. Almost every person in the developed world has at least one smartphone or some other mobile device like a tablet. Even laptops, which were once the cutting edge, have been replaced by casual users only want to browse the Internet or chat with their friends out in public, ie most people.
With the rise of the smartphone the market has adapted suitably. Many apps are now being developed exclusively for mobile devices and even programs which were once exclusive for computers are now available for smartphones and tablets.
Progress in smartphone tech and software has created all kinds of new apps like banking programs, email services, instant messengers, crypto wallets, note-taking apps and all kinds of other tools that have a plethora of uses. There has also been a boom of anti-malware and hacker software to keep your personal information safe from malicious third parties.
How do I keep my apps and my private data safe?
With the increase in smartphone usage naturally comes an increase in interest from hackers. This is why you shouldn't slack on your smartphone's defenses. You have an anti-virus program installed on your computer, don't you? And you probably use it less than you do your phone. Keep in mind that certain apps have private data of yours that you wouldn't want to share with anyone. Locking your smartphone with PIN codes, patterns, passwords, or biometric methods isn't enough, that's just the bare minimum of what you should have and in many cases, it's just not sufficient. If you want to be sure your information doesn't get stolen you need to learn how to lock individual apps too.
We'll look through which apps are the most crucial in this article as well as the best ways to protect them. The following list is comprised of apps that you should consider protecting with the appropriate methods.
File Manager. One of the most obvious ones. Every file you have can be accessed through File Manager. You want to make sure that you and only you can access those files, especially those that are private or work-related.
App store. You definitely need to lock this one up unless you want someone else to purchase apps through your phone with your money, not to mention installing potentially harmful software on your device.
Gallery. It may not seem that critical but you probably have some pictures and videos on your phone that you don't want to show to other people. Consider how many celebrities have had their private pictures leaked on the internet by hackers over the years. You're probably not that lucrative of a target but it's still wise to lock your gallery.
Email Apps and Services. This is another one that is fairly obvious, I believe. Whether it's private or business-related you wouldn't want third parties to look at your correspondence, would you?
How to use built-in app lock features to put passwords on Android Apps?
Unfortunately, Android OS does not have any native app-locking functionality at this point. It's surprising that Google would let something so simple slip them by but maybe they'll add it in the future. However, original equipment manufacturer like OnePlus, Huawei, Xiaomi and Vivo have developed app-locks incorporated into the Settings menu of their respective smartphones through their own adapted Android operating systems.
To see if your smartphone comes with a native app lock feature, you can either examine the phone's user manual, check it through Google search, or make your way through your smartphone's Settings menu (check under Security, or Privacy, or Apps depending on the model) to find the app lock tool.
Also, certain OEMs will add third-party app-lock apps to their devices straight by default. Like Infinix Mobility, which pre-installs a third-party program named "Phone Master" that lets users clean junks, boost phone performance, manage information and, of course, lock apps.
However, if your Android device doesn't come with an inbuilt app-lock tool integrated into the Settings menu, or as pre-installed third-party software you can try out the methods below.
Download a third-party app lock from the Google Play Store.
The Google Play Store is filled to the brim with tons of useful (and sometimes not so useful) third-party apps. Some of these apps will allow you to lock both your phone's system and your installed programs regardless of your phone's brand, model, or operating system.
Some of the most effective lock apps that you can download from the Google PlayStore are Perfect AppLock, Advanced Protection AppLock, Smart AppLock, and LOCKit.
Personally, I'm a big fan of AppLock, developed by DoMobile Lab. It is one of the most popular and downloaded third-party app-lock apps out there. With an impressive half a billion downloads, AppLock is also the most downloaded lockscreen and app-lock app featured on the Google Play Store. And with its measly 5.3MB, AppLock is won't even take up much of your phone's storage or impact its performance. Despite its small size AppLock is loaded with an abundance of security features.
By using AppLock, you can lock individual programs on your smartphone with either a password, PIN, or a biometric like your fingerprint. Asides from its impressive app protection capacity, AppLock also features an incognito browser if you want to privately surf the internet, an intruder selfie function which automatically takes a photo of any would-be-thief using the front-facing camera, customizable timed lock/unlock, a lock for incoming calls, passwords for WiFi and Bluetooth and much more.
Some of these features include the option to hide your photos and videos from the gallery app and save them in a private vault within the program. You can also make sure AppLock doesn't get deleted (without the appropriate password) or being shut down by ram boosters or task killing apps and processes designed to hinder apps like AppLock.
When you first install the app you will be prompted to set-up a master, password, pin or pattern (make sure you don't lose it) which you would use to unlock your phone each and every time you want to start or open a locked app. From there you can then choose to set up fingerprint unlock and even hide the AppLock icon from your phone's app drawer so you don't tip off any would-be invaders.