What to Do If There Is an Authentication Problem in Wi-Fi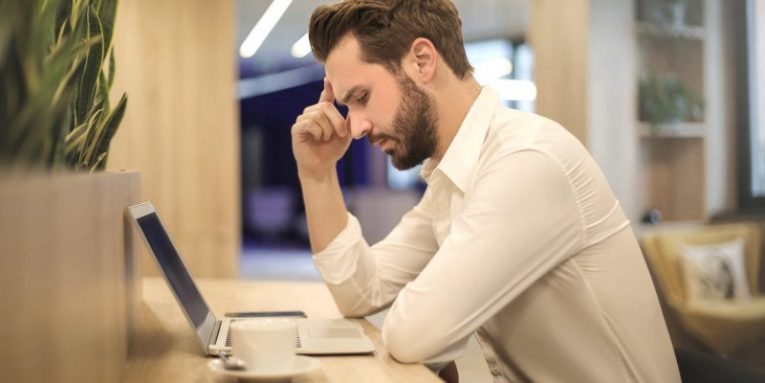 Whether you are trying to connect to an unfamiliar wireless network, or you were randomly signed out of your own private Wi-Fi connection when using your mobile device, it is no fun to receive a notification suggesting that there is a Wi-Fi authentication problem. Authentication errors can occur due to several different reasons, and a few most common of them are discussed in this article. Hopefully, you can find the answer to your problem too, and you do not need to twist your brain for much longer. Of course, if you cannot resolve Wi-Fi authentication problems using the provided tips, do not hesitate to leave us a comment below.
How to resolve Wi-Fi authentication problems
If you encounter Wi-Fi authentication problems, the first thing you need to check is whether or not the password you are entering is correct. If you have it memorized, maybe you are missing capital letters or numbers? Maybe the language of your keyboard is making you enter the wrong characters by accident? Maybe you are trying to connect to the wrong network? And maybe you lost the piece of paper or any other kind of physical note that the password was written down onto? Without a doubt, it is easy to forget and lose passwords, especially if they are more complicated, or if you are not very careful about keeping them safe. Do you have any idea how many passwords you have to remember? To some, this could go into three-digit numbers, but even if you have 30 or 40 unique passwords to remember, you could still mix them up or forget them altogether, and this could create unexpected Wi-Fi authentication problems. According to recent data, we will be using 300 billion passwords by 2020!
If you are having Wi-Fi authentication problems because you forgot your password, you might have to reset the Wi-Fi router. Afterward, we suggest taking care of your password to ensure that you do not need to worry about it even if you forget it. We propose installing a password manager on a Desktop computer. It is a tool that will help you create a unique password that no one can guess and that will keep it in a secure vault to ensure that it cannot be stolen and used to hack your Wi-Fi connection.
The password is correct but you still cannot resolve Wi-Fi authentication problems? Forget your networks, reset network settings or update your device
Are you sure that the password you are entering is correct, and you are not trying to connect to the wrong network by accident? Have you checked the Wi-Fi router to see if it works properly? If you are sure that this is not what's causing issues, you might be dealing with a peskier problem. There is one simple thing you can try to do, and while we cannot promise you that that will work, you certainly should give it a try. What you should do is forget and reset your Wi-Fi network connection. When you forget the Wi-Fi connection, you sort of remove it from your device, which, hopefully, should reset it.
How to reset Wi-Fi connection on Android and iOS devices
Go to the Settings menu and then tap Wi-Fi.
Tap the network that is giving you trouble and choose FORGET (on iOS, tap the i icon on the right, select Forget This Network, and tap Forget for confirmation).
Restart your device.
Go to Wi-Fi again and tap the network you want to connect to.
Choose CONNECT and enter the password (on iOS, enter the password and tap Join).
You can also try resetting all network settings at once. It is important to note that if you choose to reset network settings, all network-related information will be lost, which means that all saved passwords for different Wi-Fi networks will be removed, and you will need to re-enter them anew. This might not be a huge problem to those who do not use public Wi-Fi at local cafes and other businesses, but if you have passwords that you might be unable to obtain again or obtain easily, you might want to think twice if this is something you should be going along with. If you decide you want to try it out on Android, go to Settings->Backup & reset, tap Network settings reset, and then tap RESET SETTINGS. iOS users need to go to Settings->General->Reset and tap Reset Network Settings.
Is it time to update your device? This is the first question you need to ask yourself whenever you face a strange problem, including Wi-Fi authentication problems. If your device is not up-to-date, it could have bugs and security issues, and so there is more than just one reason to install updates. On Android, go to Settings->About->Software updates and allow the device to check if updates are available. On iOS, go to Settings->General>Software Update and tap Install if updates are available. Unfortunately, to check this, you need connection, and so you either have to find a Wi-Fi network that you can connect to (e.g., public Wi-Fi), or you have to use Mobile data. If your device is outdated, you want to install the update immediately because that might resolve Wi-Fi authentication problems.
If all files, you still can factory-reset your device, but that might create problems because during a factory-reset all apps and data is removed. If you do not have a backup, the apps and data are lost forever. Alternatively, you can talk to someone (e.g., your mobile carrier or wireless provider) who can look at your device and, maybe, find problems you simply overlooked. There's also always a possibility that something more serious could be found. Hopefully, your Wi-Fi authentication problem has been resolved already, but if it has not, don't give up. Every problem has a solution.