Top 10 Cyber Security Tips to Remember When Traveling This Summer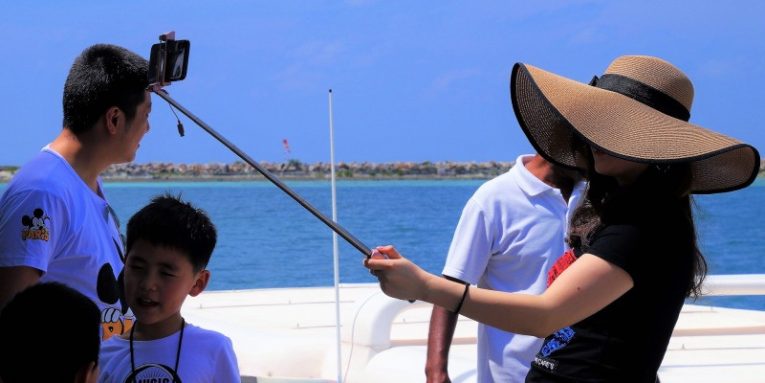 You worked tirelessly all year, you saved up your vacation days, and now you are treating yourself to a well-deserved summer holiday. Whether you are setting off on a lavish cruise across the Caribbean, backpacking in Southeast Asia, spending a week on a beach, or just visiting a neighboring city to change the scene, you need to get ready. Buying a new bottle of sunscreen, booking hotels, and digging out swimwear from the back of the closet might be at the top of your to-do list, but you must not forget about your security either. We are not talking about bear spray or anti-theft locks here – although you might need to think about those, depending on your travel destination – but rather virtual security. In this report, you can find 10 cyber security tips that can help you make your summer travels much safer.
1. Update security software
Even if you are planning on spending your entire vacation lying on the beach, sipping margaritas or taking hikes in beautiful national parks where cell service might be unpredictable, the first thing you want to do is update your devices. Your phone, your tablet, your Kindle, and any other smart device you might be taking with you must be updated because that alone could increase your cyber security when traveling. Security updates include patches for vulnerabilities that exist, and if these patches are not applied, the devices are left wide-open to malware and exploits.
2. Lock your device
If your device is not locked yet, one of the top cyber security tips is to lock it up. Whether you use a pin code, a password, or biometric identification, you want to make sure that no one can get into your device without your permission. Obviously, you also want to be cautious about how you handle your devices. If you are careless, they could be stolen, and recovering them might be impossible; especially if you are in a foreign country. To prepare for a possibility of having your smart devices stolen, you also want to think about setting them up in a way that you could delete data remotely if necessary.
3. Review the strength of your passwords
Before you embark on your travels, you want to check the strength of your passwords. If you use a password to lock your device, you want to check whether or not it is strong enough as well. If you have the free Cyclonis Password Manager installed already, open it and check the Total Strength Score represented by the Password Analyzer. If there are any passwords that must be fixed, take care of that ASAP. While all cyber security tips in this report are important, if your passwords are easy-to-guess and weak, your cyber security when traveling will decrease significantly.
4. Set up two-factor authentication
What if your smart devices get stolen? Most likely, they will be reset and sold on the black market. However, there is always a possibility that someone more sinister could get involved. To make sure that the thief cannot gain access to your personal accounts, you want to get in the habit of signing out (even on apps). You also want to set up two-factor authentication to ensure that no one can sign in without providing the second authenticator. If you have the option, always go for biometric authentication or multi-factor authentication.
5. Turn off Bluetooth and Wi-Fi
It is easy to share photos using the Bluetooth function, and then post them on social media platforms using Wi-Fi. While you can do that safely, if you care about cyber security when traveling, you will turn Bluetooth and Wi-Fi off when you are not using it. In fact, if you have the option, you should always use mobile data instead of public Wi-Fi, and you should read more about that in step 8. Unfortunately, vulnerabilities and bugs might allow hackers to gain access to the device via these features, which is why turning off Bluetooth and Wi-Fi is one of our top cyber security tips.
6. Turn off geo-location
Is someone tracking your geographical location? You can never know. Thieves are getting more and more technologically savvy, and they now can track the owners of homes that they might be trying to break into. Of course, it is one of those scenarios that you might think would never affect you, but it is better to be safe than sorry, right? If you cannot wait until your vacation is over to post some pics, at least think before tagging your current location. Also, consider turning off geo-location altogether.
7. Secure your home camera
Speaking of tracking, do you use home security cameras to check up on your home while you are gone? This is definitely a smart move if you are living in an unsafe location or if you have property that requires closer protection. While we hope that you do not spend your vacation worrying about your home, if you feel better when you know you can check at any point, make sure your home cameras are secured. The thing is that they can be hacked, but there are ways to prevent that from happening!
8. Be careful about public Wi-Fi
Although Internet cafes are going out of style in the Western world, they are still quite prevalent in some of the more remote locations where Wi-Fi might be unavailable. Whether you are using a computer found in an Internet cafe or your hotel lobby, you have to be very cautious. In fact, we would suggest avoiding it at all cost. You cannot know how public computers are managed and secured, and you do not want to jeopardize your cyber security when traveling just because you wanted to check your work email. If you are using public computers or public Wi-Fi, limit your activity to checking bus schedules or restaurant reviews, and never connect to private accounts or connect your removable devices.
9. Your emails can wait
Do you need to check your email while you're on vacation? If your answer is yes, we want to ask again – do you really need to? Hopefully, you know already that malware distributors often rely on emails to spread malicious infections and scam unsuspecting users. The last thing you want to do is fall into the trap of cyber criminals while you're on vacation. This could ruin it, and you could spend your time and money communicating with banks, support centers, and service providers trying to secure your assets and your virtual identity. This is definitely one of the cyber security tips you should not ignore.
10. Be cautious about banking operations
If you are adding a destination to your vacation, you might be booking a new flight and accommodation. When you do, you have to remember the cyber security tips mentioned in this article. It is most important that you are 100% sure that the Internet connection you are using is secure. You also have to be cautious when using your debit or credit card to pay for goods or using the local ATM to get cash. If you are not sure what kinds of security problems you could face by using payment cards, continue reading HERE and HERE.
We hope that our cyber security tips will help you ensure cyber security when traveling. It might take you 10 minutes to get through the listed tips, but, in the end, you will be much safer, and your vacation will be much more enjoyable. Did we forget anything? Do you have other tips? Share them in the comments section.