What to Do to Ensure That Your Home Security Camera Cannot Be Hacked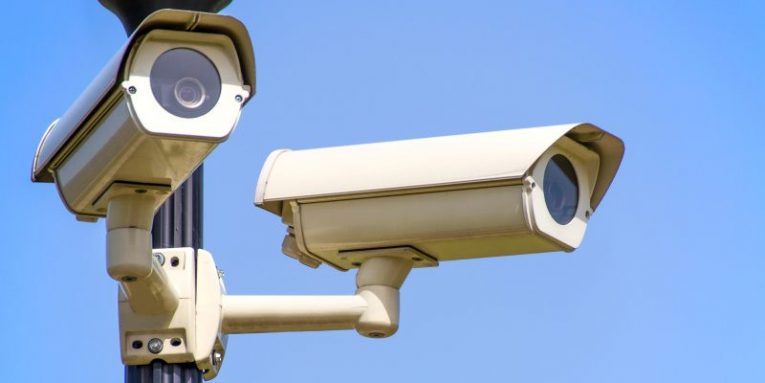 If you ever wondered if a home security camera can be hacked, the answer is very simple: Yes, it can. If you think that this is just a theoretical possibility, we have to disappoint you because home security cameras get hacked all the time. It's just that their owners often do not know about it. Without a doubt, it is pretty scary that someone you don't know could hack in and use live video footage to track your activity and see what you are doing. It is possible that some do this because they are creeps; however, in most cases, hackers take the risk of committing cybercrime with a specific purpose. Although your home security camera can be hacked, fortunately, there are things you can do to make sure you and all your loved ones are safe.
Taking over a security camera is not as hard as you think
Security cameras are everywhere these days. By the end of 2016, 62 million security cameras were installed in North America alone, which is an astonishing number, considering that the continent has a population of 565 million people. That puts 1 camera on 9 people. Cameras are meant to make us feel safer and calmer, but they can also make us very uncomfortable and scared if we think about the fact that we do not really know who's watching at any given time. With so many cameras all around us, it is no wonder that not all of them are safe. A paper published by Ben-Gurion University's researchers revealed that night-vision security cameras, for example, can be hacked and used to leak or manipulate data using infrared signals sent from hundreds of meters away. Of course, it is unlikely, that someone would use this method to hack home security cameras. On the other hand, most are operated using apps that can be easily hacked because users fail to update default passwords. Without a doubt, if a security camera password is easy to guess, it is only a matter of time before someone hacks the password and starts illegal activities.
Hackers can also gain control of security cameras by hacking into the cloud server that is meant to keep the footage safe. This is a situation where a user is simply out of control because it is the manufacturer's responsibility to protect their customers' data. Unfortunately, even the biggest companies in the world experience data breaches, which is why everyone using a home security camera needs to stay on top of all security-related news. After all, you do not want to become a victim just because you missed a memo with instructions on how to protect your privacy. Earlier this year, it was discovered that security cameras sold by CeNova, Night Owl, Nova, Pulnix, Q-See, Securus, TBK Vision, and other companies contained a flaw that allowed hackers to obtain the security camera password and username. This is yet another situation in which the owner of the security camera is simply helpless.
There are signs that can tell if your camera was hacked
If your camera moves without your control, you can suspect that it has been hacked. This is often the first and only sign that victims get to see. There have been instances when camera and baby monitor owners managed to uncover a hack due to noises coming from the devices too. Unusual blinking or constantly-on LED lights should make you worried as well. You also want to go in deeper by checking the settings of the camera, as well as the network traffic related to it. If you find anything strange, you want to take action. Overall, you want to be cautious about any kind of unusual activity, and if you notice it, you want to make sure that your camera has not been hacked. If you ignore the problem, someone could start tracking every move you make at home, which might allow hackers to see when you leave home so that they could rob your home or even attack you or your loved ones.
How to secure your home security camera
Educate yourself before buying a security camera. You now know that a security camera can be hacked, and so the first thing you must take care of is to make sure that the device is safe. Whether you are about to purchase a new camera, or you are trying to strengthen the one you already own, you want to make sure that the manufacturer is trustworthy. Our advice is to look into security cameras with advanced encryption sold by reputable companies.
Install reliable antivirus software and protect your home network. Whether you are controlling your security cameras from your phone or your computer, you want to make sure that they are protected. Various vulnerabilities and flaws could be used to take full control of the device and, consequently, your home security camera. Therefore, you want to make sure that the best security software is always there to create a barrier against attackers. The best thing you can do to protect the home network is to set up a strong password.
Set up a strong security camera password. It should come as no surprise that password1 is not a security camera password you should be using. Sticking with default passwords is a terrible idea too. What you want to do is create a security camera password that has at least 14 characters that include upper-lower case letters, numbers, and symbols. You do not want to include your home address, name, birth date, or any other kind of personal information that can be guessed.
Install a password manager to keep all passwords safe. Passwords can be guessed, cracked, stolen, and replaced. Because of this, you want to make sure that your devices, security apps and software, WiFi network, and, of course, security camera all have strong and unique passwords. People often make the mistake of reusing the same password, but that simply defeats the purpose. Install a trustworthy password manager, and you will not need to worry about creating or protecting passwords at all.
Although you cannot control the CCTV camera pointed at the ATM you are using, your office's car park, or your nearest grocery store, you most definitely can protect your home security camera. All you have to do is create a strong security camera password, update your security software, and make sure that the manufacturer is reliable. If you learn that the manufacturer of your home security camera has experienced a data breach or that flaws and vulnerabilities were found in some of their products, you might want to go with a more trustworthy manufacturer. And if you have found that your camera was hacked, you want to set a new security camera password immediately.