Remove Nqsq Ransomware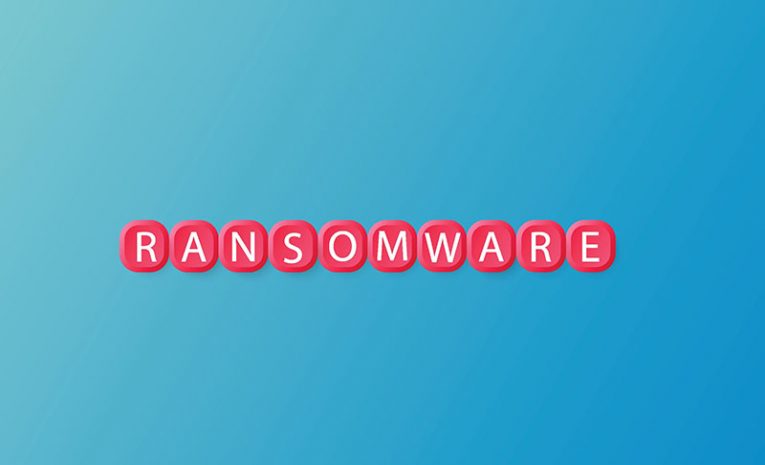 The Nqsq Ransomware is a piece of malware, which has the ability to cause long-lasting damage to files. Its attack aims to encrypt a large portion of the victim's data. Its primary focus are documents, media, archives, databases, and all other file formats that are more likely to contain important information. Of course, the creators of the Nqsq Ransomware do not do this for fun – their goal is to extort the victim for money. They achieve this by claiming to offer a working decryption service that victims can pay for in Bitcoin.
Nqsq Ransomware Joins the STOP/Djvu Family
The Nqsq Ransomware belongs to the STOP/Djvu family of file-lockers. A similar threat is the Reqg Ransomware. Its attack marks files with the '.nqsq' extension. It also creates the ransom message '_readme.txt,' just like other STOP Ransomware variants. According to the document that the attackers use, victims can purchase a decryptor for $490 in the next 72 hours. However, this is a promotional price that is only valid for this time period. If the deadline expires, victims will need to pay $980.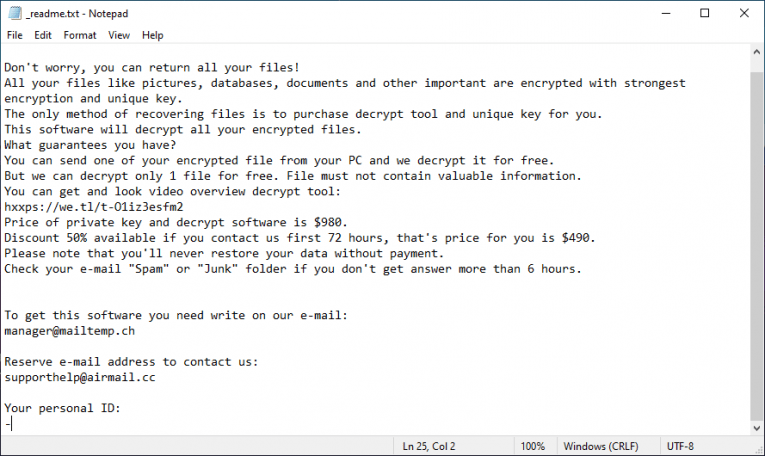 The message contains two emails that the attackers use to get in touch with their victims – manager@mailtemp.ch and supporthelp@airmail.cc. We understand that losing files to ransomware attacks is a terrible thing to experience, but we assure you that asking the criminals for help is not a bright idea. Not only do they request to receive a large amount of money, but they also want to use cryptocurrency for this. This type of transaction ensures that you will be unable to get your money back under any circumstances, thus enabling the crooks to scam you.
Do not trust the creators of the Nqsq Ransomware or any of their promises. Instead, use an antivirus scanner to eliminate the malicious app immediately. After you do this, start restoring your files from a backup if you have one available. In case a backup is not available, you should resort to using alternative data recovery tools and techniques.