Reqg Ransomware, a STOP/Djvu Variant to Watch Out For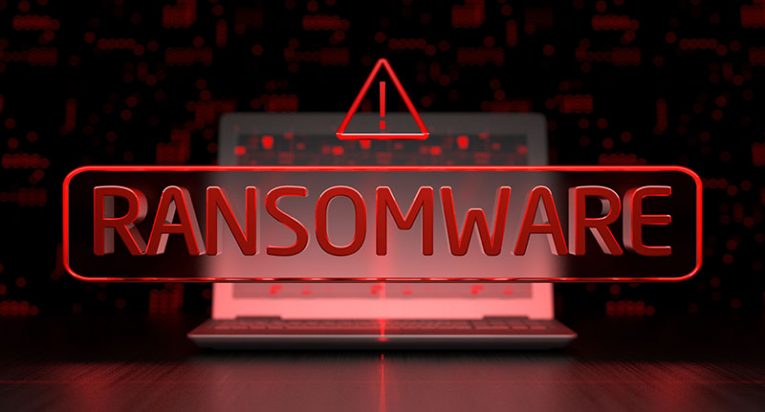 The STOP Ransomware family is back with a new variant, which goes by the name Reqg. Unfortunately, this threat appears to be very successfully so far. There are dozens of threats from users who are asking for assistance on various Internet forum boards. According to their reports, their files are impossible to open, and their names have the '.reqg' suffix. This is the exact thing that happens when the Reqg Ransomware infects a system. It goes over all accessible files, and encrypts the ones that use popular file formats – documents, media, archives, etc. Another STOP/Djvu variant to use the same attack is the Nooa Ransomware.
Once the ransomware locks a file, it will append the '.reqg' extension to its name. Finally, it creates the ransom note '_readme.txt.' This file contains additional information about the attack, and tells the victim to avoid 3rd-party data recovery options. Allegedly, exploring such options may end up inflicting more damage to the user's files. We assure you that this is a bluff. The creators of the Reqg Ransomware want to discourage their victims from trying out popular data recovery options and tools.
How to Avoid the Reqg Ransomware Attack?
The criminals behind this project appear to rely on multiple malware propagation channels. Some victims report that they downloaded the malicious file from an email attachment. While others suspect that the infection occurred when they were interacting with pirated software and games. We advise you to stay away from shady files, especially if their source is unknown. Of course, you should also invest in additional security measures – like an up-to-date antivirus software suite.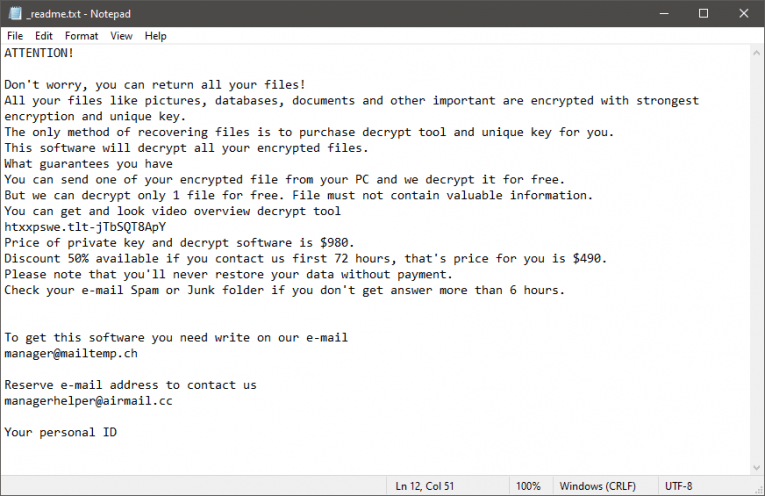 The attackers ask for a ransom fee of $490, and they threaten to double the amount after 72 hours. They also offer to unlock 1-2 files for free, and tell the victim to message them at manager@mailtemp.ch and managerhelper@airmail.cc. Our advice is to ignore their demands, and to only contact them for the free decryption. Opting to pay is a bad idea – the crooks are likely to scam you.
If you are one of Reqg Ransomware's victims, then you should do the following. First, run an anti-malware tool to help you eliminate the malware permanently. This will prevent it from damaging more files, and allow it to take your time with the next steps. After you do this, it is time to think about file recovery. The best option is to restore from a backup, but we are aware that this might not always be an option. If you do not have access to a backup, then our suggestion is to explore alternative data recovery tools and options.