If You Think You Are Safer Using a Family Tracking App, You Should Think Again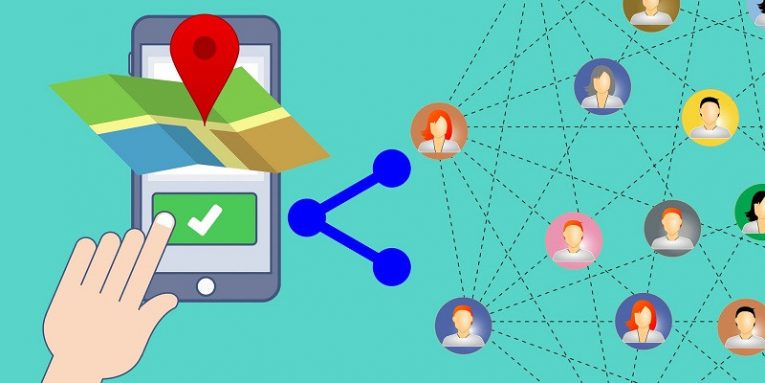 Not knowing where your kids or other family members are can be scary, especially if they cannot answer your calls or messages. Therefore, it is no wonder that family tracking apps are becoming more popular. According to TechWiser.com, the five best family locator apps at the moment are Glympse, Life 360, Foursquare Swarm, Sygic Family Locator, and Trusted Contacts. They can provide information about family members' locations in real time. Also, most of them offer more additional features, such as finding quick details on GPS locations, getting notifications when the person enters or leaves a specific place, setting up safe and unsafe areas for kids, and so on. While there is no denying they can be useful, the question remains whether they can be trusted. If you are looking for an answer to the question are family tracking apps safe, we invite you to read our full blog post.
Those who were using a family tracking app called Family Locator probably would tell you that you should not trust such apps blindly. Sanyam Jim, a security researcher, reported to TechCrunch that the program could have leaked real-time locations of around 238,000 users. Apparently, it happened because the tool's developer left a server, containing such data, unprotected. To be more precise, the server had no password, which means anyone who came across the unguarded server could have obtained a database with the users' sensitive information. Unfortunately, it is difficult to say whether anyone besides the person who reported the issue to TechCrunch came across this database before it was taken down.
The company that developed Family Locator is called React Apps and is based in Australia. Cybersecurity experts tried to contact the developer to inform about the data leak, but they received no answer. The worst part is that the researchers had to use the family tracking app's feedback form since its official site does not provide any contact information. The only thing TechCrunch was able to find out is the company owner's name, which is Sandip Mann Singh. After being unable to contact the owner, the researchers asked Microsoft, the organization hosting the database, to try it as well. However, since Microsoft could not get in contact with anyone from React Apps, they decided to take the database down to protect those whose information was being exposed.
It would seem the database contained users' and family members' real-time locations, their user names, email addresses, profile photos, and, shockingly, plaintext passwords. Needless to say, if such data would fall into the wrong hands, it could be misused in various ways. Thus, users who entrusted their families' safety into the hands of Family Locker creators could have instead placed themselves and their loved ones at risk.
Are family tracking apps safe?
One incident does not mean that all family tracking apps are unsafe to use. We all provide our sensitive information or, in other words, put our privacy at risk every day whether we are sharing our location on social media platforms or submitting private data upon registering for various sites and services that could experience a data breach. Thus, we do not think one should stop using apps or services that could be extremely helpful out of fear. Instead, we recommend picking apps and services you may have to share your sensitive information with carefully.
How to use family tracking apps safely?
It is always advisable to check if the product's developer can be trusted. If the company is reputable, it should not take long to find information about it just by searching its name on the Internet. Next, users should always study the tool's Privacy Policy and End User License Agreement statements. They can explain the chosen app's working manner in detail as well as tell you what information it can gather, how it might be used, and how can developers guarantee its protection. For example, Family Locker has a very short Privacy Policy document that does not explain a lot. Plus, there is almost no information about the software's developers on the Internet. TechCrunch had to buy the company's business records from the Australian Securities and Investments Commission just to learn React Apps owner's name.
Moreover, remember that same as with other apps that may contain your sensitive information, you should always use a strong password to protect your chosen family tracking app. Why is it so important? Imagine you leave your phone unattended, and someone finds it. If you are lucky, the person will return it to you, but what if the person sees an opportunity to steal your sensitive information? Some may say the situation is unlikely, but we wish to point out that to some it might also seem unbelievable that a company gathering such valuable information like real-time locations could store it on a server with zero protection. Information is extremely valuable nowadays, and those who wish to protect their privacy should take all extra precautions there are whether they use family tracking apps or any other services and tools.
If you used Family Locator and your information might have been exposed during the data leak, you should change your password as fast as you can. A quick and easy way to replace it with a strong passcode is to use a password manager. If you have not tried such software yet, we recommend installing Cyclonis Password Manager. It is free to use and has lots of helpful features like Password Generator or Private Notes.
All things considered, there is no straightforward answer to the question: are family tracking apps safe? Applications that store or can access our sensitive information might always be at risk of exposing it accidentally during cyber-attacks. Thus, our advice is to be cautious when selecting new apps and you should always stay on top of the latest cyber-security news. If your data gets leaked, it is essential to learn about it as fast as possible. This way you might be able to react quickly and, as a result, prevent hackers from misusing your sensitive information in time.