Google Can Track You Even If You Turn Location History Off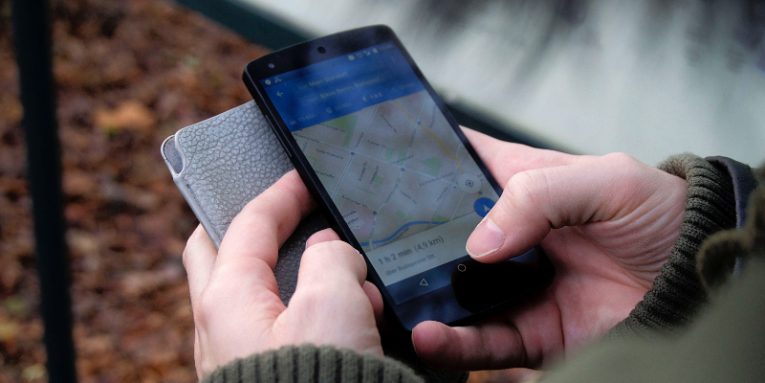 Isn't the smartphone the best device you've ever owned? It lets you do anything from paying bills, to writing emails, to killing green pigs with the help of a sling and a bird that is in a bad mood. It's versatile and convenient, and over the last decade or so, it has completely changed the way we go about our everyday lives. The thing is, your smartphone could also be a severe threat to your privacy.
As smartphones' popularity grew, people started using them to find the nearest restaurant when they're on holiday. Then, they would use their smartphones to tell all their friends who are stuck in the office how much fun they're having. This may seem like a good thing, but it does come at a price. By doing all these (now perceived as normal) things on your smartphone, you're leaving a trail of data. And certain Silicon Valley companies are really interested in that data because they can collect it and sell it to advertisers.
This is far from ideal from a privacy standpoint, and the data-hungry behemoths have been pressured to introduce settings that, in theory, at least, give users more control over the information that is collected, stored, and sold. If you know which buttons to press, for example, you should be able to prevent Google from recording your location and keeping a neatly organized catalog of the places you visit. It would appear, however, that the reality is a bit more complicated than that.
"No" means "no!" Or does it?
Privacy-conscious Google users know that in the settings of your Google account, there's a toggle switch that turns location history off. We're quite sure that many of them disabled it a while ago and moved on, certain that Google isn't storing any location data. These people were in for a shock last week when AP News reported that some location information is still being collected and stored.
It turns out that when you turn location history off, you're just disabling the so-called Timeline in Google Maps. When you open Maps or search for something, however, a record of the location is kept in https://myactivity.google.com/myactivity. The Associated Press reporters first investigated the issue on their own, but to be sure, they called in some computer security researchers from the University of Princeton who confirmed the findings. To prove their point, one of the researchers turned off location history on his Google account and went about his everyday tasks. Three days later, the experts put together an interactive map which shows the places he visited during the experiment.
Google is not even sorry
Predictably, many other news outlets reported on the issue, and it's fair to say that security experts and privacy advocates aren't exactly stoked about what Google does. This, mind you, is hardly surprising.
Indeed, Google has shareholders to please, and top-level executives probably have yachts to maintain, but the words "location," "history," and "off" are clearly defined in even the most basic English dictionary, and you'd expect that one of the biggest Internet companies in the world would respect the definitions. Yet, Google's reaction seems to be somewhat lacking.
The only thing the search engine giant did was to update the help page that discusses the location history settings. Now, it says that "Some location data may be saved as part of your activity on other services, like Search and Maps." Here's what the page looked like before the latest edit. When the media asked for the reason for the update, a Google representative said that it's a part of an ongoing effort to make the language of the help documentation clearer and easier to understand.
There is a solution… of sorts
You can ensure that Google won't store any location data on your account. It is a compromise, though. By turning off the Web & App Activity history from https://myaccount.google.com > Personal info & privacy > Activity controls, you will prevent Google from saving location information in https://myactivity.google.com. Other data from Google's apps and services will also be unavailable, however, which, as the warning dialog tells you, means that the quality of the search results and the experience with the rest of Google's services won't be as good as it can be. This is particularly frustrating because you have a choice: keeping your privacy intact or using the products of one of the Internet's biggest companies. In this day and age, you shouldn't be presented with a choice. You should be able to have both. That's not even the biggest problem, though.
The biggest problem here is that Google continues to track your location, even when you tell it not to. Apparently, it's up to the court to decide whether it even has the right to do so, but whatever the outcome, this is not a great move from a company that is entrusted with so much data.