How to Secure Your Login for ANZ Online Banking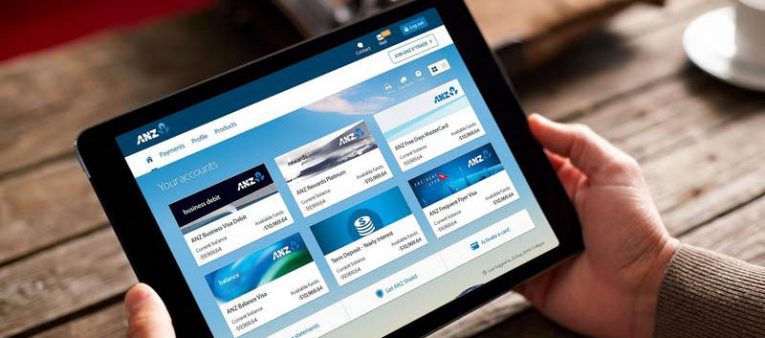 We bet the majority of people can no longer imagine their daily routine without the so-called Internet or online banking. We would be very surprised if you told us that you are not one of them. Banks worldwide increasingly provide various services online for the convenience of clients, and, for them, it is a branch that is open 24/7/365. They can check their accounts, pay bills, transfer money, and do many other activities whenever they want to. In most cases, online banking is commonly used for simple bank transactions that do not require any specific financial knowledge. While the convenience of online banking is unquestionable, there are some security concerns linked to Internet banking, so it is far from being perfect.
To keep customers safe, banks themselves take standard security measures. For example, to protect clients and secure login credentials they use to log into Internet banking, they install firewalls and anti-virus tools on bank computers, monitor fraud, use various encryption techniques, educate clients by providing security tips, and much more; however, people should not expect that they could stay safe by doing completely nothing themselves. Clients who want to use online banking safely and secure their login details should, first of all, be comfortable using computers and have, at least, a basic understanding of Internet Security too.
What can I do to secure my ANZ online banking login?
ANZ (Australia and New Zealand Banking Group) is one of many banks that provide online services. The number of ANZ users continues increasing rapidly. Without a doubt, some of them will open an online banking account and then will start using it on a daily basis, so we want to provide several security tips that will help to stay safe. You could thank us later!
First, let us explain to you how you can secure login credentials you use to log into ANZ online banking because a strong username and password is where the safety begins. Since the unique Customer Registration Number must be used as a login, you could not change it yourself, but the good news is that you will be allowed to create your account password and thus secure your login properly. It cannot be weak, i.e. consist of your name, birthday, or another easily decipherable phrase like "password1" since it will be a piece of cake for hackers to gain access to your account. You do not want this, right?
Using a strong password, one that contains numbers, mixed-case letters, and even symbols, will surely decrease the likelihood of a hacker attack, i.e. you will undoubtedly secure your ANZ online banking login. We have to admit that it is not so easy to generate a really secure password, but, luckily, you do not need to sit in the dark trying to come up with a strong password yourself. Instead, you can leave this job for Cyclonis Password Manager. Using its Password Generator, you could generate complex passwords of the desired length and type (e.g. consisting of only letters or letters, numbers, and symbols) within seconds and thus make your login more secure. It would be best to change your password every 30 days for the maximum security. The majority of banks themselves require changing passwords periodically, so there will be nowhere to hide.
There is one more tip we have for you regarding passwords. Keep in mind that it is never a good idea to use the same password for several different accounts, for example, you should not use the same password for your email account, social media accounts, and an online banking account. There is probably no need to explain why it is so important to use unique passwords for different accounts, but in case you have no idea what we are talking about here, you should know that a hacker could access your all accounts easily if one of them gets compromised.
Talking about online security and passwords, single-factor authentication, i.e. traditional security process requiring only a username and password, is no longer a secure login method, especially when we talk about online banking. Fundamentally, ANZ, like many other banks worldwide, offers two-factor authentication (2FA) via a security device (a token, a smartcard, and an ANZ Digital Key) to ensure the maximum security of clients using online services. What is so special about it? Users who enable two-factor authentication can log into their ANZ online banking accounts in a more secure way. That is, they can access their accounts only if they enter a password (something they know) and can reach one of the aforementioned security devices (the second factor). To put it in other words, this means that your Internet banking account will not be hacked (good news!) even if the unauthorized person cracks your password. Are you still procrastinating to get a two-factor authentication device to secure your login from your bank? This must end today because your online security is more important than a few precious moments of your life that will be spent at a local banking center.
What else can I do to stay safe?
Phishing is a commonly-employed tactic used by hackers to steal users' personal information. They often set up fake websites with the intention of tricking victims into entering online banking credentials. Therefore, even if you use secure ANZ online banking login credentials to log into your Internet banking, you may still fall into the trap of hackers if you do not refrain yourself from accessing ANZ Internet Banking from, for example, a link in an email received. It basically leaves you with only one option – to enter the website address (www.anz.com) in your web browser's URL bar by hand. If you do not prefer doing things manually, you can save the website URL together with your Customer Registration Number and Password (you need to provide them when logging into ANZ Internet Banking) using Cyclonis Password Manager. This will only take a minute, but you could access your online banking account quicker. Not bad, huh?
Unfortunately, you cannot know who is tracking you when you are using public Wi-Fi for your private banking, which means that your online banking login credentials might fall into a hacker's lap no matter how secure they are if you keep connecting to a public network with the intention of performing some financial operations. If you are willing to hear us out, it would be best that you log into your bank account at home, i.e. using a private home network. Do you travel a lot and need to log in while away from home? In the latter case, you should consider using your cellular network or a virtual private network (VPN) instead of Wi-Fi.
What about my computer?
Your computer or the mobile device you use to log into your bank account must be malware-free and have up-to-date security software active on them 24/7. No matter how secure your login details are, they might be stolen if your device is cluttered with malware. Of course, if two-factor authentication is turned on, cybercriminals could not do much harm having only your login and your password. Do not forget to turn Firewall (no, we are not talking about a fire-resistant barrier here) on your computer too. Finally, and most importantly, do not to forget to constantly monitor your account for unusual activity!