How to Choose the Best Password Manager Extension for Chrome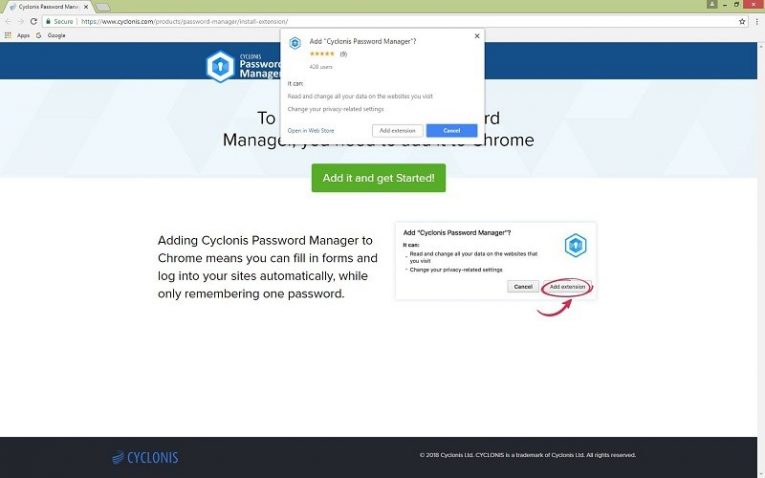 Keeping one's accounts safe from cyber-attacks is becoming challenging these days as hackers are getting more and more resourceful. Consequently, users concerned with their data security are urged to follow three particular bits of advice when creating passwords: use random characters, create long passwords, and make them unique for each account. Naturally, it might be difficult to follow this advice if you have many different email accounts, social media profiles, etc. Forgetting a password could result in the user being unable to access his account, and with so many different passwords one may have, such a situation is likely to occur. This is why computer security specialists recommend employing password managers. The software can help the user generate stronger passwords, and once they are saved, allow him to access them fast. This time we will discuss what might be the best option for those searching for a Google Chrome extension that could manage their passwords.
Some of you may wonder what is wrong with using the password manager that is integrated into Google Chrome and why would anyone need to download an additional Chrome extension for keeping passwords. While the browser's feature stands as an option, computer security specialists say storing passwords on Google Chrome might be unsafe compared to saving passwords using dedicated password managers. There are lots of applications to choose from as the browser appears to be compatible with all the major password managers. However, we believe the best choice is Cyclonis Password Manager, and if you continue reading our article, we will explain why we think so in detail.
What makes Cyclonis Chrome extension the best choice?
Applications like Dashlane, LastPass, 1Password, or Sticky Password are all well-known and reputable tools. Nonetheless, all of them can offer only a limited free version after the free trial ends and if the user wishes to keep using all the premium features, he has to pay a fee. The best part about Cyclonis Password Manager and Cyclonis extension for Chrome is both of them are entirely free of charge. To some of you who never heard about our password manager, it might be a pleasant surprise to learn our product can offer many advanced features that other similar applications provide for a price.
Cyclonis extension for Chrome works along with the Cyclonis Desktop application as it helps the program save new passwords or update altered ones automatically. Besides, the software can autofill login information, or other data stored via the password manager program or even log in the user automatically. Storing passwords on it is safe because not only such data gets to be encrypted with 256-bit Advanced Encryption Standard (AES), but also the user can choose to create his encrypted vault either locally on the computer or the preferred cloud storage (Google Drive, iCloud, OneDrive, and Dropbox). Not to mention, without the user's master password no one can access saved passwords or information, including the software developers. It also means, instead of remembering all of your passwords you would have to memorize only one. Plus, the program can offer Two-Factor Authentication, which is a verification code sent to the user's chosen email address.
What's more, it also has a Password Generator that is easily accessible either from the main program's window or the icon provided by the Cyclonis extension for Chrome. With it, you can quickly generate complex passwords of chosen length and variations of letters, numbers, or symbols. Later on, the provided Password Analyzer can tell you if the generated password could be improved to make it stronger. Another handy feature is called Private Notes. It lets you create secret documents one can only access by providing a correct master password. Again, the function can be quickly accessed by clicking the icon of the password manager's Chrome extension. No doubt, this feature can be useful while planning a surprise party or when saving any information you come across while surfing the Internet that you want to keep private. In fact, the Private Notes can be created without password protection, so why not use Cyclonis for writing down recipes, shopping lists, etc.? To learn how to save Private notes you should continue reading here.
How to install Cyclonis extension for Chrome?
As we mentioned earlier, Cyclonis Chrome extension can be obtained after installing the Desktop application, which is compatible with both Windows and macOS. Since some of the software's functionality is available only with the extension, the program will offer to install it on your default browser during the installation. In case the user skips this part he can always install it later on by going to the password manager's main window. Then, users should click on Settings and select the Browsers tab. The accessed options should show the browsers you have installed on the computer and to add Chrome extension you should just press the Install Extension button located next to it. Lastly, we would like to stress if the user wishes to import any passwords he had saved on the browser he should do so while setting up the software because it is impossible to do so afterward. As for importing passwords from other password managers; it can be done at any time.