Cybersecurity Experts Are Warning About the Growing Number of Unemployment Scams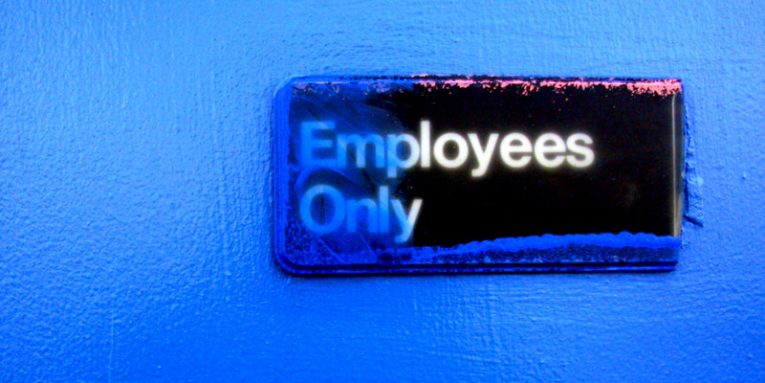 The coronavirus pandemic continues to sweep across the globe, and businesses large and small have all been affected. While the e-commerce market is booming, clothing retailers, restaurants, bars, event organizers, and small businesses of all kinds are suffering. Some are able to adapt, as they open online shops or start offering different kinds of services, but even those kinds of businesses are often cutting down on costs wherever that is possible. Unfortunately, in many cases, firing employees is the first step towards financial stability.
The unemployment rates are rising everywhere. In Norway, the tourism and transportation sector was hit the hardest, and the unemployment rates went from 3.4% to 13.2.% Significant rise in unemployment was recorded in the sectors of office work, industrial work, and retail too. The overall unemployment rate in the United States went from 4.4% in March to 14.7% in April. Numerous news sources reported that unemployment rates went up faster in 3 months than they did during the 2 years of the Great Recession. People around the world are already carrying the burden on never-ending wars, natural disasters, fight for human rights, and normal struggles of the day-to-day life. Rising unemployment rates is like adding salt to the wound. Unfortunately, as it turns out, things can always get worse, and cybercriminals are here to make sure of it.
How cybercriminals are exploiting the rising rates of unemployment?
Cybercriminals are opportunistic creatures, and their strength is their ability to adapt to any situation. For example, during the Australian bush fires, they set up fake donation funds or sent out misleading emails and conducted misguiding phone calls to gather information or trick people into giving up their savings. In situations like that, phishing scams appear to be the choice of poison. This is no surprise because it is easy to control a phishing scam. For example, if phishing is conducted with the help of emails, cybercriminals can create one single message and send it to thousands or even millions of people at once. Not much effort needs to be put into a phishing scam, but schemers behind it might yield great results.
Ellen Chang, a reporter at a financial news website thestreet.com, lists 10 different types of an unemployment scam. These include the government employee scam, the pre-recorded call scam, the fake stimulus check scam, the fake website scam, the email phishing scam, the Small Business Association scam (in the US specifically), the fake employment website scam, the fake recruiter scam, the smishing scam, and the fake resume/CV scam. All of these can be unpacked in a very simple way: They claim to offer exactly what somone might be after. In this case, it is either a job or financial support.
According to Chang, cybercriminals are expected to hack government websites that are specifically dealing with unemployment issues. This could be used to expose people to malicious links, fake login pages, or mere propaganda that might serve destructive organizations. Cybercriminals are also likely to impersonate recruiters, unemployment officers, or agencies supporting small businesses via phone calls and emails. This could be done to gather sensitive information, which the attackers could later on use for more advanced scamming. Phishing scam emails could also include malicious attachments or links that could, potentially, be used to infect unguarded systems with malware. People also need to be careful about messages and emails that have resumes, CVs, and job offers attached to them, because this could be used as bait by malware distributors.
The Federal Trade Commission also warns people about the unemployment benefits phishing scam. A schemer could contact you via phone or email and impersonate an employment officer that, allegedly, is dealing with unemployment benefits. They could trick you into disclosing private information, using which, the schemer could take out unemployment benefits in your name. They also could claim that a mistake was made with a recent payment and that you need to send a certain sum back. The FTC asks to report any incidents that might be related to stolen benefits, unsolicited payments, requests to transfer money to other accounts, or phishing scams dedicated to stealing private information. Fraud can be reported at identitytheft.gov.
If you are unemployed, these are the top signs of phishing scams that you need to look out for
An offer that is too-good-to-be-true. We would all love to get random payments into our account once in a while; however, that simply does not happen. So, if you receive money from someone that claims to represent an unemployment officer, and then you are contacted with a request to send that money to someone else or back, call your bank, your employer, or a fraud helpline in your area to help you navigate the situation.
An unknown recruiter asks for money. If you are looking for a job, you need to be very cautious about the websites you visit for job offers, and you need to be mindful about the services you sign up for. For example, there are plenty of fake recruiters that offer fake services for fees. So, if you are going to use recruitment services, vet them before diving in and trusting them with your money.
You are asked to disclose personal data. You should NEVER disclose any sensitive information via email, phone call, direct messaging, or text. If you receive a call or a message that claims to come from someone allegedly dealing with unemployment benefits, it might be easier to manipulate you. Do not give in. If you have disclosed personal information or passwords in the past, protect your data at all cost. For password protection, we recommend implementing a password management tool called Cyclonis Password Manager. This tool will help you create, store, and, most importantly, protect your passwords.
You receive a strange email from employer (former employer). There is a phenomenon known as 'whaling attack.' A cybercriminal impersonates an employer, a CEO, a team leader, or someone else in the higher ups. This can help them manipulate employees and make them share personal data, disclose passwords, open files, click links, etc. This is why it is very important to assess every message that you might receive.
Your gut is telling you to run. If the phone call, text message, or email you receive does not make sense, there is a good chance that someone is shooting in the dark. For example, if you receive a message that claims to deal with unemployment benefits, but you have not applied for such benefits, it is likely that you have been added to a random mailing list. However, if one person out of a hundred that the schemers send the message to is tricked, they can succeed. So, if something does not make sense, trust your gut and walk away.
In conclusion, the world is a strange place right now, and if you do not want to add more to your plate, you need to be aware of the most important signs of phishing scams. For the most part, it's all commonsense, and, hopefully, you already know these signs by heart. To continue learning about phishing scams and signs of phishing scams, continue reading here.