Beware of Australia Bushfire Scams and Fraud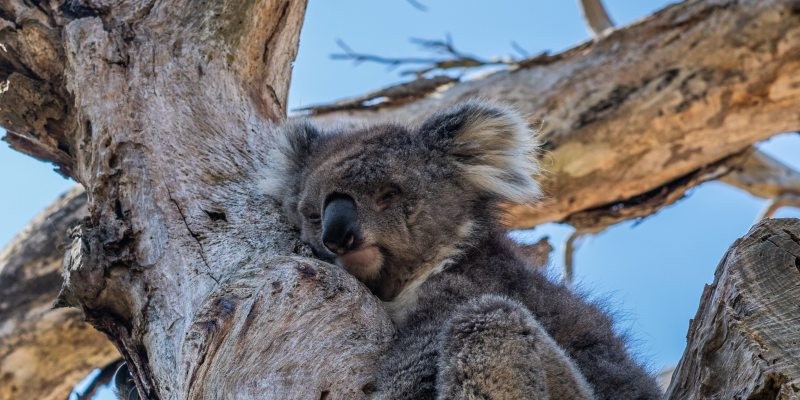 There's a special place in hell for people who use tragedies to their advantage. It's hard to understand what could have happened in the lives of these people to make them so heartless. All in all, whether you feel sorry for them or want them to burn at the stake, you need to learn how they operate to make sure that you cannot be harmed. In the wake of the tragic bushfires in Australia, numerous emergency funds have been set up to collect donations for the efforts of wildlife rescuers, firefighters, and humanitarians. Unfortunately, cybersecurity experts are warning that not all of these funds are legitimate and that schemers might be working hard to divert donations into their own pockets. Hopefully, you have not been scammed, and your donation has gone to a deserving fund, but if you are still choosing where to donate, you should continue reading this report.
ACCC set up a hotline for bushfire scams
The Australian Competition and Consumer Commission (ACCC) has set up a hotline that anyone can use to report scams associated with the Australian bushfire crisis. The number of the hotline is 1300 795 995, and anyone suspecting a scam can call it. According to the guidelines provided by the ACCC, schemers have created fake websites, impersonated legitimate charities, created fictitious fundraisers, and even employed social media to introduce unsuspecting donors to scams. The commission warns that people should NOT donate to charities whose legitimacy cannot be verified. People are also warned to be skeptical about crowdfunding efforts because pretty much anyone can set up a gofundme page or use other crowdfunding platforms to set up donation campaigns. Of course, not all of them are fake or illegitimate, but you must be cautious whenever you choose to donate money to an unverified organization or an individual fundraiser. Those who discover scams are urged to call the helpline or report the scams using a form at ScamWatch.gov.au. In the event of a successful scam, victims are asked to contact their banks immediately.
Since the bushfires began in September 2019, 86 scam reports had been recorded by the ACCC. The commission reported that besides employing cybercrime tactics, schemers have also been performing door-to-door scams to collect money, allegedly, on behalf of their relatives and local charities.
Schemers exploit fake websites, social media, and crowdfunding
Unfortunately, most of us do not visit charity and donation sites frequently enough to recognize fake websites right away. It is easy enough for schemers to set up websites that look legitimate enough, and some visitors might be tricked into filling payment forms and directing funds to schemers' accounts without suspecting a thing. These fake websites can be promoted via social media platforms to attract potential victims, and schemers can also use direct messaging to introduce people to links leading to them. Some social media websites also offer their own crowdfunding platforms. For example, if you go to facebook.com/fundraisers/, you can find a list of fundraisers collecting donations for different causes. Many of them are currently associated with the Australian bushfire crisis. The most popular Facebook fundraisers at the moment are the Celeste Barber and WIRES efforts that have raised $34,000,000 and $10,000,000, respectively. These are confirmed as legitimate fundraisers, but there could be ones set up by schemers too. Of course, using legitimate crowdfunding platforms – such as Facebook Fundraisers, GoFundMe, KickStarter, or IndieGoGo – for schemes is not necessarily the easiest thing because these platforms implement tools to protect themselves against scams.
Sometimes, we want to make a change and help those in need as soon as possible, but when it comes to money, it is always a good idea to spend at least a couple of minutes to figure out what the best way to donate is. At the end of the day, you do not want to waste your savings on someone who will use it for personal gain. Luckily, there are ways to identify fake websites posing as charities.
Ways to identify fake websites and crowdfunding campaigns:
Look for lists of verified charities and fundraisers. Official government-backed lists are not always available, but you can usually rely on trustworthy news sources to provide you with them.
Stalk your chosen charity. Charities and organizations pleading for donations are usually very easy to stalk as they have Instagram, Facebook, Twitter, and other social media profiles. If a charity you are interested in supporting is not active online, trusting them is risky.
Stalk your chosen crowdfunding campaigner. Crowdfunding campaigns are usually set up by individuals, and so it might be riskier to trust them. However, if it is a famous person, or a person whose connection to a specific charity can be verified, you might be able to make the right choice.
Always check the URL. Fake websites often have strange domain names. For example, wwf.org is a legitimate domain name of a legitimate foundation, but wwf-foundation.org is not. On social media, always check the URL and the page or fundraiser name. A discrepancy can be a sign of a scam.
Do not trust phishing emails and calls. If you receive phishing emails addressing the Australian bushfires, make sure you do not click links that could route to fake websites and crowdfunding campaigns. If you receive scam calls, make sure you do not disclose payment card information for alleged donations. If you want to donate, note down the caller's charity name and do your own research before committing to a donation.
Donate wisely
It is everyone's personal decision whether or not they want to donate money. Some are willing to make donations without questions asked. Others are distrustful of even verified charities, and they might be more interested in donating their time, clothes, medical supplies, and other goods. Although schemers have been exploiting the Australian bushfire crisis to their advantage, and fake websites, phone calls, and social media scams have been employed, people should not be afraid to aid those in need. If you would like to donate, but you are not sure who to trust, the Department of the Prime Minister and Cabinet in Australia has shared a list of registered charities with bushfire and recovery activities.