Apple Launches the 'Sign in with Apple' Feature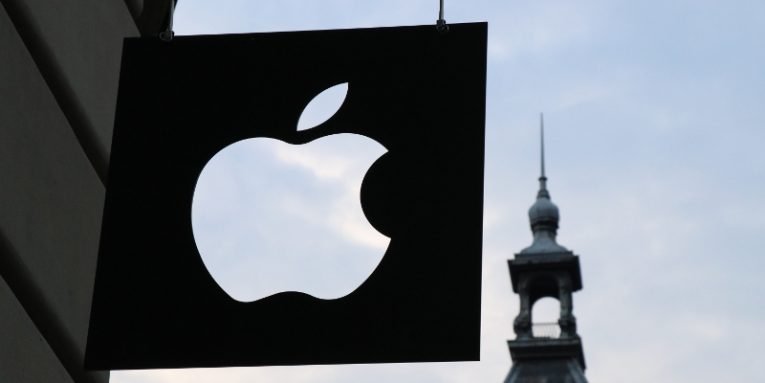 Apple's annual Worldwide Developers Conference (WWDC) opened with a June 3 keynote, which brought about quite a lot of news surrounding the iDevice maker's upcoming software and hardware products. Apple is one of the companies that are bound to polarize opinions with most of its announcements, but there are at least two things that most people seem to agree on. The first one is that asking $1,000 for a monitor stand is completely outrageous. The second one is that the 'Sign in with Apple' button has the potential to be a good idea.
That is correct, Apple, like Facebook, Google, and other major online platforms, will soon let you use multiple online apps and services without the need to create an account at each and every one of them. In addition to "Sign up with Facebook" and "Log in with Google", you'll have a "Sign in with Apple" button which will let you use the third-party application with your Apple ID. You won't need to enter personal information, verify your email address, or create a new password. If you're using an iGadget, the authorization will be possible through TouchID or FaceID, but other than that, it's so far, so familiar.
Apple promises to put the emphasis on privacy
On the face of it, using one account to sign into multiple services sounds like the panacea we've all been waiting for. The users are happy because they waste no time trying to think of a password or entering tons of personal information, and at the same time, they realize how important their Facebook/Google/Apple accounts are which is why they've taken certain steps to ensure that they are well protected. Unfortunately, so far, reality has proven to be a bit more complicated than that.
Whenever you allow a third-party app to use your Facebook or Google account, you are letting it access some of the information in it. In theory, you should know what sort of data the said app can scrape, but past experience has taught us that users just don't seem to care. Neither does Facebook, by the way, which is why we ended up with the Cambridge Analytica scandal from last year. Apple says that it will do things differently.
The page dedicated to the "Sign in with Apple" feature explains that "data collection is limited to the user's name and email address". Even if you're not comfortable with giving your email address to a third party, the "Sign in with Apple" button should still work for you. After you click on it, you will be asked whether you want to give away your address, and if you decide not to do it, Apple will generate a random-looking email which will relay communication between you and the developer of the app. Although they won't have your real email address, the vendor will be able to contact you. If you decide that you no longer want to hear from them, however, you'll just disable the temporary relay address, and you won't be bothered again. It really sounds like Apple's new feature can give you much more control over your own privacy – something many people care about in this day and age.
Will it work?
Beta testing for the "Sign in with Apple" button begins in the summer, but it's already become clear that Apple wants as many people as possible to use it. The iPhone maker said that every iOS app that offers third-party login options will be required to integrate the new feature as well, and according to Reuters, Apple's design guidelines dictate that the "Sign in with Apple" button should be above the ones offered by other providers. By putting it in a more prominent position, the Cupertino giant is hoping to make more people use it. Whether this will happen, however, is for time to tell.
There are still a few questions around the technical aspect of the new login mechanism. As Jim Fenton, an independent security specialist, pointed out in an interview for Wired, Apple hasn't said whether the "Sign in with Apple" button will be supported by an established protocol like OAuth or whether the company will try to develop something brand-new.
We still don't know how many software vendors are willing to implement the feature as well. Experts have argued that for some developers, the only incentive for adding third-party login buttons is the access to the personal data stored in users' Facebook and Google profiles, which, in turn, allows them to display more expensive targeted ads. Because they won't get any such information from the "Sign in with Apple" button, these developers might not be in a hurry to introduce it.
All in all, the success or failure of Apple's new login method is dependent on a number of different factors, and for the time being, it's extremely difficult to predict how well it will do. Whatever happens, it's good to see that for Apple, protecting people's privacy is just as important as putting silly price tags on monitor stands.