WhatsApp Spyware Update: It Can Now Steal Your Data from Facebook, Microsoft, Amazon, Google, and Apple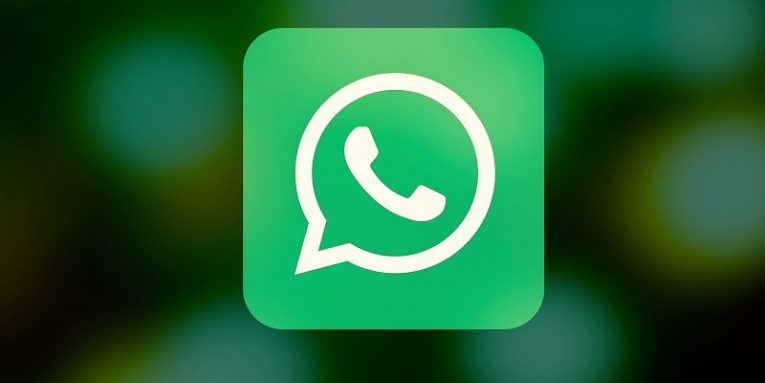 Our mobile phones and computers store lots of personal and sensitive information, and it is not a secret that nowadays cybercriminals are incredibly interested in stealing such data. Thus, the need to secure data against spyware and other malware designed to record information is increasing. Not so long ago, cybersecurity experts learned about the so-called WhatsApp spyware, a threat that was designed to obtain private data from WhatsApp users. Unfortunately, the latest research confirmed that the application got an upgrade that could now allow the malware to record data from Microsoft, Facebook, Amazon, Google, and Apple accounts too. In this blog post, we discuss WhatsApp spyware and what a user ought to do to secure data against spyware.
What is WhatsApp spyware?
It is known that this spyware was created by the Israeli cyber surveillance company known as NSO group. The organization develops and sells spyware to governments and law enforcement institutions. You may wonder why such a company would start cooperating with hackers all of a sudden. It is more likely that some cybercriminals managed to obtain the NSO group's created spyware and turned it into WhatsApp spyware.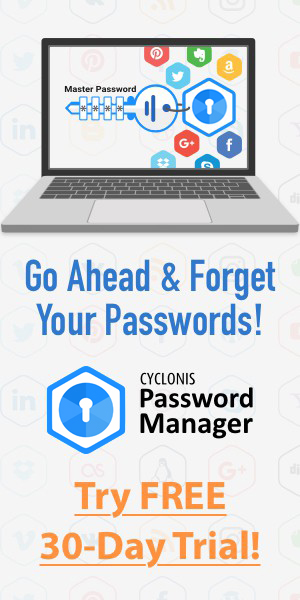 The spyware on which WhatsApp spyware has been based on is called Pegasus. It is reported that the tool can extract all data from iPhone and Android mobile phones. For example, it could record targeted victims' text messages, emails, contacts, browser history, and other sensitive information. The application might even allow an attacker to access the infected device's camera and microphone, which can help hackers obtain even more private information.
The scary fact is that it is unknown how many users might have been affected by WhatsApp spyware as there is only one known case so far.
How does WhatsApp spyware enter a system?
The malware gets in by exploiting a particular vulnerability that was discovered in WhatsApp. Apparently, the only thing the hackers have to do is place a WhatsApp voice call. It does not matter if a victim answers the call or not, as once the call is made the threat settles in. In other words, the malicious application does not try to trick users into doing something to infect a system. What's even worse is that WhatsApp spyware can delete the log of the call so that a victim would not find out about it.
The following WhatsApp versions have the vulnerability that might allow the spyware to enter: WhatsApp for Android prior to v2.19.134, WhatsApp Business for Android prior to v2.19.44, WhatsApp for iOS prior to v2.19.51, WhatsApp Business for iOS prior to v2.19.51, WhatsApp for Windows Phone prior to v2.18.348, and WhatsApp for Tizen prior to v2.18.15. All of these versions received an update that eliminates the weakness that the spyware exploits to get in. Naturally, if you have not updated your WhatsApp yet, you should do so immediately.
How can WhatsApp spyware steal personal data from other accounts?
It looks like hackers behind the WhatsApp spyware did not rest while the messaging application's developers were busy with patching its vulnerability since it seems like the cybercriminals upgraded the spyware. It is believed that the new WhatsApp spyware version might be able to steal user information not only from an infected mobile phone, but also from a victim's accounts, such as Apple, Microsoft, Facebook, Amazon, and Google.
It is said that the upgrade might make it possible to record information that is not even synced on the phone, such as location history or archived messages. The sad truth is that cybersecurity specialists cannot explain yet how the malware might be able to achieve this, but they do have a theory. Some researchers believe that the spyware might be able to clone authentication keys of services like Google Drive or Facebook Messenger, which may allow imitating targeted mobile phones perfectly and accessing accounts they are connected to.
How to secure data against spyware?
The first thing you ought to do to secure your data against WhatsApp spyware is to update the application. As we said earlier, the malware was able to get in because of a particular vulnerability that has been already patched, so as long as you have the latest WhatsApp version, your phone should be safe against the first variant of spyware.
However, keep it in mind that there are lots of other spyware applications, and that more of them are being created every day. Meaning, if you want to protect your device from all spyware, you will have to take more precautions. Since exploiting vulnerabilities is one of the ways for spyware as well as other malware to gain access to systems, we highly recommend keeping all tools you might have installed on your phone or computer up to date. Outdated software can also put your passwords at risk, and if you want to know how, you should have a look at this blog post.
Next, it is advisable to stay away from unreliable websites as interacting with material available on them or launching files downloaded through them could result in installing spyware. Also, you should never open attachments or links received with Spam emails or emails from unknown senders. Sending phishing emails is a popular way to distribute not only spyware, but also ransomware, Trojans, and other threats. Thus, if you wish to avoid such malware, you should learn how to spot and avoid phishing scams.
Lastly, we recommend using security tools that could warn you about malicious applications and keep your privacy safe. Some antimalware tools can offer anti-spyware features that can protect from real-time attacks by scanning all incoming data and blocking malicious content.
To conclude, even applications that seem to be trustworthy can appear to have weaknesses, so you should always follow cybersecurity news. If you react quickly, you might be able to take necessary safety precautions in time before your device gets targeted by cybercriminals. It is yet unknown when the new WhatsApp spyware version might show up and how to protect our devices from it, but, hopefully, cybersecurity experts will be able to offer us a solution soon enough. In the meantime, if you wish to know more about such malware and how to secure data against spyware, you could continue reading here.