What Is Smart Banking and How to Ensure That You Are Safe Using It?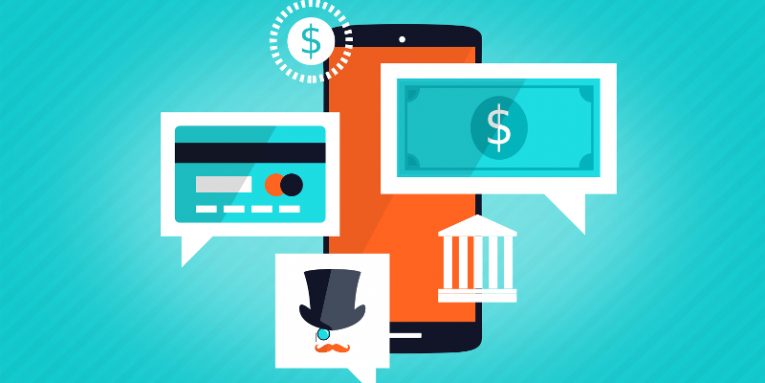 Banking used to be quite different back in the days. Even simple tasks like checking your balance and withdrawing money meant queueing, looking over your shoulder all the time because you have quite a lot of cash with you, and trying to out-shout the army of money-counting machines and dot-matrix printers.
Things have moved on. Instead of talking to real people, we interact with touchscreens, and instead of using a pen to sign documents, we just click the Yes button on the "Are you sure you want to proceed?" dialog.
Banking in the 21st century
The concept of using an electronic device to manage your finances has really taken off over the last few years. First, the banks developed online banking platforms that were accessible through a browser and a computer. The smartphone's explosive rise in popularity meant, however, that people wanted to do more and more things on the move. Financial institutions responded.
With modern banking applications, you can do just about anything — from transferring money from one account to another, through opening new accounts, to applying for a line of credit. The wider adoption of Near Field Communication (NFC) means that you can even use a smartphone or a wearable gadget as a contactless bank card. It's quick, easy, and convenient which is exactly what the users want.
Unfortunately, the ability to control all your money from a palm-sized device does bring its own risks.
What do banks do to protect their users?
It is strange how despite the enormous risk, there is no legislation telling banks and other financial organizations what they need to do to make sure that people's money doesn't fall into the wrong hands. The lack of any clear-cut guidelines means that different banks have different strategies, but fortunately, it's fair to say that most of them have figured out how huge the potential consequences of a successful attack could be, and they seem to have taken certain precautions.
All reputable banks use HTTPS both for their browser-based platforms and for their mobile apps, and most try to stop people from using simple passwords for their accounts by imposing requirements. What's more, sometimes, using a mobile banking app isn't as simple as downloading it and entering your login details.
You often need to request to have the service activated for a specific device, and you are required to use a separate password or PIN code for it. None of these precautions can guarantee that your money is safe, but they do all work together to improve your security. This doesn't mean that you should sit back and relax, though.
What can you do to protect yourself?
It's easy to underestimate the importance of your mobile phone. After all, you've got it with you all the time, and you use it without giving it too much thought. People often seem to forget that a mobile phone is a relatively expensive device that could give the bad guys access to data that they certainly shouldn't be looking at. Keeping it secure is essential.
Hackers started attacking smartphones from the very moment the gadgets became mainstream. This isn't going to stop any time soon, and Google in particular doesn't seem to be doing enough to protect users. Even so, it's important to be fully aware of what you're installing. Always download applications only from the official app stores, and go through the reviews before proceeding with the installation. Don't forget to check the permissions apps ask for, and try to avoid downloading applications you don't actually need. Don't ignore the security updates the manufacturer of your device offers and if you feel like this is all too much for you, you might want to consider getting an anti-malware program.
You also need to factor in the risk of losing or having your mobile phone stolen. Start by making sure that the "Find my device" option for the operating system of your choice is operational. This will give you the chance to find your lost phone and even remotely wipe it if you think that your data might be under threat. A strong password is, as always, obligatory, and before you set up your phone's biometric authentication system, do some research and try to find out what its potential problems might be.
The emergence of mobile banking applications has certainly changed our lives for the better. Quite a few tasks are completed with a lot less hassle because of them. That said, there are risks associated with managing everything from your mobile phone, and they should never be underestimated.