Simple Tricks to Secure Your Facebook/Twitter Account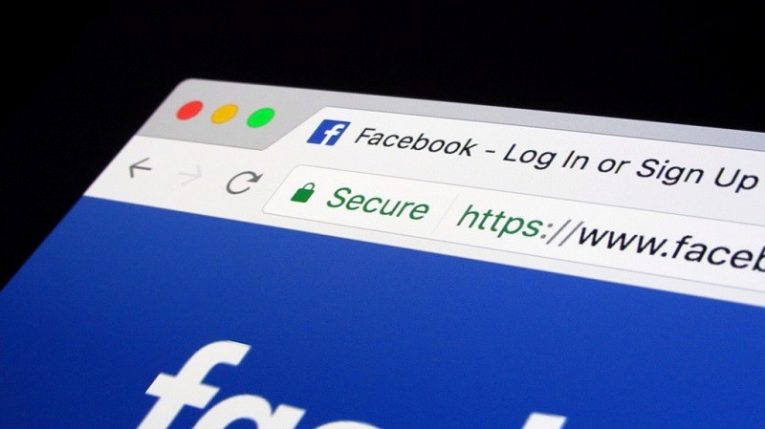 There are multiple ways to secure your social media account although regular users probably seldom think about their security when they log into their accounts. For them, it is more about sharing the experience and getting the likes and views of their content. However, keeping in mind that there is always a chance of personal data theft, you should seriously consider taking certain precaution measures. In this blog post, we will talk about how to secure your Facebook and Twitter accounts because those are arguably two of the most popular social media platforms. So, without further ado, let's get down to business.
Why Is Securing Social Media Accounts Your business?
In the light of the current events, it is clear that everyone should be concerned about their security. You must have heard about the Twitter bug that left millions of passwords stored in plain text within the Twitter system. While the situation didn't evolve into something extremely serious, it is only a matter of time before other social networks get affected by such glitches, too. Therefore, your account's security clearly depends on you as well. While it might be impossible to stop highly skilled hackers from accessing your data, certain security measures should be enough to prevent the most common issues.
How to Secure Your Facebook Account
Secure Facebook is probably the mythical unicorn that everyone wishes to see. We're not saying that the social platform is the snake nest or anything, but there is always something about your security settings that can be tweaked to make it work better. Not to mention that a lot of users end up getting infected with malware via automated Facebook messenger notifications that carry malicious attachments. Hence, there definitely are steps that would help you secure your Facebook account.
Don't Forget to Log Out
One of the most dangerous things about Facebook (especially when you use it on a mobile device) is that it requires a lot of permissions. By extension, all the Facebook-related services will require the same permissions, too. Not to mention that the app tends to be on all the time, and so you are always logged in unless you log out of your account yourself. This can be dangerous if your account gets hacked and the criminals get access to your phone's camera or microphone through your Facebook app. After all, the app requires the permission to use your camera and microphone when you install it.
Don't Reuse Your Password
If you want to have a secure Facebook experience, you most definitely should not reuse your password. Although it is easier to use the same password on multiple accounts, it is not SAFE. So have a unique password for your account, and do not share it with anyone. Sharing your password can also lead to potential data theft.
Finally, to secure your Facebook account, you should come up with a strong password. Of course, strong passwords are hard to remember, so if you think that it is too much for you, you can always employ a password manager. A password manager will help you generate a strong, unique password for your account, and it will remember it for you! So you will no longer have to keep notes of all your passwords.
Enable Two-Factor Authentication
Like most of the services that manage personal data, Facebook also urges its users to enable two-factor authentication. The two-factor authentication can definitely secure your Facebook account because it requires at least two pieces of information if you want to log in. So each time you try to log into your account, Facebook will ask you to enter a special login code or confirm your login attempt, if it detects that someone tries to access your account from a device the system does not recognize.
How to Turn on Two-Factor Authentication on Facebook
Click the down arrow icon at the top-right corner of your Facebook page.
Select Settings and go to Security and login on the left pane.
Scroll to Two-factor authentication and click Edit on Use two-factor authentication.
Click Get Started to select your authentication method and follow the instructions.
Click Enable to turn on the authentication method you selected.
Take note, that there is more than one two-factor authentication method that can secure your Facebook account. You may choose to receive SMS codes on your mobile phone. You may also receive codes from a third party authentication app. So it is up to you which method you prefer.
How to Secure Your Twitter Account
Now that your Facebook account is already secure, you can focus on Twitter. The good thing is that you can use the same principles to protect your Twitter account, too. So it basically means that you should use strong passwords and do not reuse them anywhere. And if you cannot come up with a strong password, you should consider acquiring a reliable password manager.
Just like Facebook, Twitter Help Center also suggests enabling two-factor authentication. Not only does this type of authentication secure your account, but it also makes it easier for Twitter (and other social media platforms for that matter) to comply with national and international personal data security regulations. So why not help them do their job better?
How to Turn on Two-Factor Authentication on Twitter
Click your Profile icon and select Settings and privacy.
Click on Account settings and select Set up login verification.
Press Start and enter your password. Click Verify.
Press Send code and add your phone number.
Enter the code you received and press Submit.
Press Get Backup Code.
Twitter Help Center recommends users make a screenshot of the backup code. This code is necessary in the case users lose their mobile phones or change their phone numbers. Once two-factor authentication is enabled, users receive a six-digit login code via text message, so the phone is vital in this situation, and the backup code is also important in the case of emergency.
For more tips on how to secure your Facebook and Twitter accounts, please do not hesitate to check out the help topics in respectable platform's Help Center.