Reset Your Password Before Windows 10 Is Getting a Big Update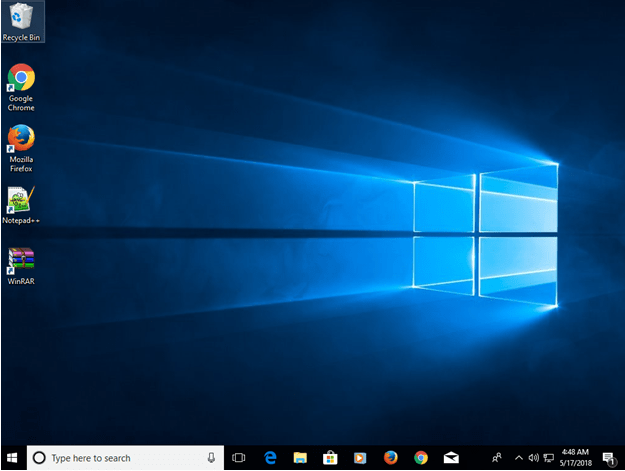 There is probably no need to explain what Windows 10 is and what it is used for, but if a remote location without PCs and electricity had been your home for the last few years, here is the definition for you. You are welcome! Windows 10 is an operating system for tablets, embedded devices, and personal computers developed and released by Microsoft in July 2015. If compared to previous versions of Windows, Windows 10 is, undoubtedly, much more secure and contains plenty of new and improved features for users' convenience. According to statistics, there are over 600 million devices with Microsoft's Windows 10 running on them for the time being, and it seems that this number continues growing.
Of course, it would be a lie if we told you that all users' experience is positive. Judging from the latest users' reports, there is some kind of issue with the Windows 10 update that arrived on April 30, 2018. Users claim that they cannot sign in to Windows after the installation of the update. It is quite a common problem, but it seems that it can be solved, so do not freak out. Unfortunately, we cannot predict what the next big Windows 10 update will bring to users, but we are 100% sure of one thing – it is extremely important to keep the Windows password (the one you need to know to log in) safe because you are doomed without it.
Ways to log into Windows 10
Just like people who lock their door on their way out, computer users set a digital lock so that unauthorized people could not access their devices. The most basic way to protect the computer from other people is to set the so-called local account password. It might be a good option for those who do not own a Microsoft account, but, without a doubt, using it has its benefits. For example, there is no need to remember several different passwords (the same Microsoft account can be used to log into different Microsoft services) and, additionally, all settings get synced across devices with the same account. Even though it is possible to reset a Microsoft account password, it is a must to keep this password safe since it can unlock a lot. The password itself must be secure despite the fact that Microsoft offers two-step verification (aka two-factor authentication) for even more secure experience, i.e. it must consist of a combination of upper/lower-case letters, numbers, and symbols. Additionally, it cannot be shorter than 6 characters. If you do not have time for inventing secure passwords yourself, feel free to use Cyclonis Password Manager's Password Generator. This tool will also keep your password safe. That is, it will not allow you to forget it, it will prevent unauthorized access, and it will be accessible as long as you know the Master Password of the Password Manager.
Setting a local account password is what the majority of users do, but this is not the only option. Users who doubt that they could keep their local account password safe and remember whenever needed often set a Picture Password instead. In this case, three gestures have to be used on a picture to log into Windows, for example, the chosen picture can be resized or something can be drawn on it. This method is targeted at those users who are better at remembering visuals. If you are not one of them but do not want to set a local account password for any reason, you can set to sign in to your device using a PIN. At first sight, it looks pretty much like an ordinary password (e.g. t758A!), but, unlike passwords, a PIN is tied to the specific device, making it useless for someone who does not have access to specific hardware. Remember, keeping your password safe is a must no matter in what kind of form it is.
Oh no, I cannot log into Windows 10 after the recent update. What should I do?
No matter whether you have a local account password set, use a PIN, or a Picture Password, you might notice that it is impossible to log into Windows one day despite the fact that you kept your password safe. In some cases, this happens after Windows gets an update, as plenty of users' experience shows. Do not hurry to reset your Windows 10 password in this case as it might turn out that the problem is not as huge as it seems to be. Take the following general steps first before resetting your Windows 10 password. First, check your keyboard. The wrong keyboard layout can make it impossible to type the necessary characters. Second, check whether Caps Lock and NumLock work as expected. Third, make sure you do not make any typos. If it turns out that your physical keyboard does not work properly, you can use an on-screen keyboard that can be accessed directly from the Ease of Access menu and then type the password using it. If you cannot find the reason you are not allowed to log in, we have bad news for you – the chances are high that you will need to reset your Windows 10 password.
A handful of users cannot log into Windows 10 after it gets an important update because they simply cannot remember the password. If it is a PIN or a Picture Password, you should be able to reset your Windows 10 password and thus regain access to your computer by following on-screen instructions; however, if you forgot the Microsoft account password you use to log into Windows, you will need to put some more effort into the Windows 10 password reset – check instructions provided below. In this case, the Windows 10 password could be reset either online or straight from your PC. Sadly, we do not have any good news about the reset of the lost local account password. To be frank, there is no way to reset your Windows 10 local account password if you do not have a Microsoft account. Fortunately, it does not mean that reinstalling Windows is the only solution to the problem. You could not reset your Windows 10 password, but you could reset your entire PC. "Sometimes you need to give up something, to gain something", as they say, so be prepared to lose your data, programs, and preferred settings in exchange for the ability to log into your Windows 10.
The password problem will not solve itself
You need to understand one simple truth – the situation regarding your Windows 10 password will not get better even if you update your Windows OS. To put it in other words, if you cannot log into Windows 10 now, you could not do this after the installation of the update either. You are the only one who can help yourself by resetting your Windows 10 password today. If the reason you could not access it was simply because you forgot it, use Cyclonis Password Manager so that the unpleasant situation would not repeat itself. It will help you to manage and keep your passwords safe effortlessly.
How to reset your Microsoft account password
Online
Go to Reset your password page using an alternative device you can access.
Select the reason you need to reset your password and click Next.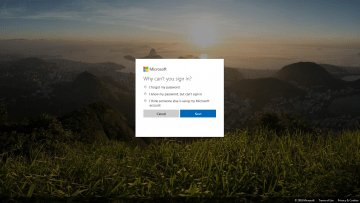 Enter your Microsoft account email and type the characters
displayed.
Click Next.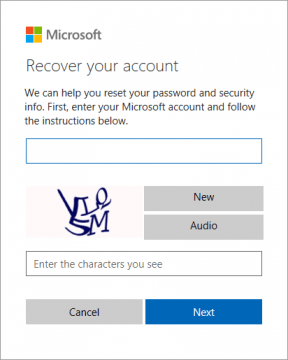 .
Choose how you want to receive the security code.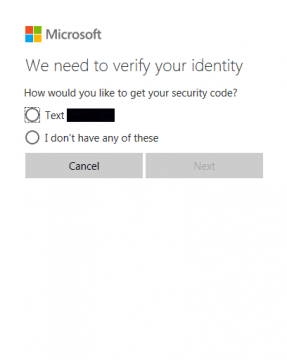 When the unique code is received, enter it in the box.
Create a new Microsoft account password.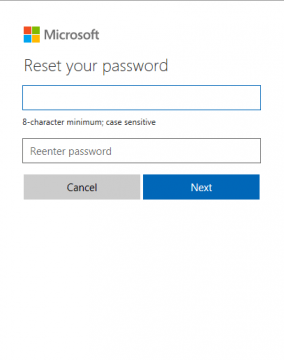 Using PC
On the sign-in screen type your Microsoft account name and click I forgot my password.
On the Recover your account screen, type displayed characters in the box under Enter the characters you see.
Click Next.
Choose the method you want to receive your security code.
Enter the received code and click Next.
Create a new password and click Next.
How to reset Windows 10 local account password
Turn on your computer and click the Power icon in the lower-left corner of the login screen.
Press and then hold down the Shift key while clicking Restart.
Access the Boot options menu.
Select Troubleshoot.
Access Reset this PC.
Click Remove everything.