Remove Zzzz Ransomware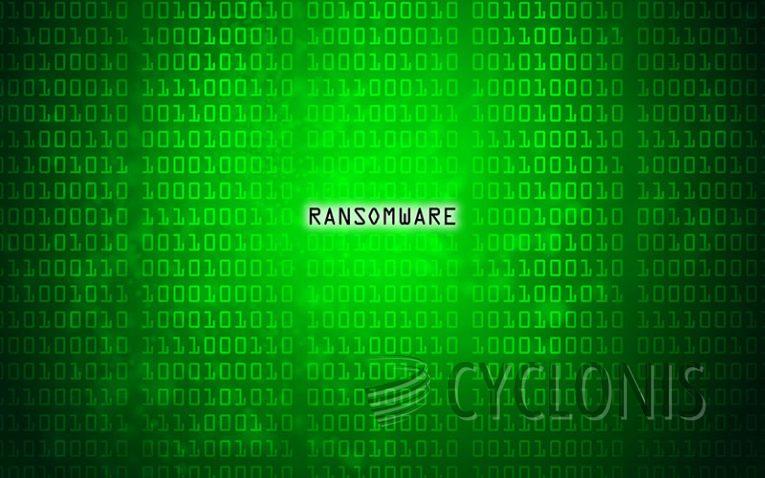 File-locking malware is able to execute devastating attacks against vulnerable systems. Thankfully, preventing such attacks is not difficult – using an up-to-date antivirus tool should be enough to deter threats like the Zzzz Ransomware. This malware is not related any of the currently active file-locker families – it seems to be a unique project by unknown developers. Unfortunately, this does not hinder its ability to be dangerous. It can lock a large number of files on infected systems, and then ask the victims to pay a ransom fee.
How is the Zzzz Ransomware Spread?
Malware creators rely on multiple strategies to reach as many victims as possible. Often, they focus on sending spam emails, which contain either a malicious attachment or a malicious download link. This is why being vigilant for unexpected emails from unknown senders is a great way to help yourself avoid malware. Of course, you should also stay away from shady sites, pirated content, and other suspicious pages. Also, make sure to use an up-to-date antivirus tool at all times – this is the best line of protection against the Zzzz Ransomware and other malware.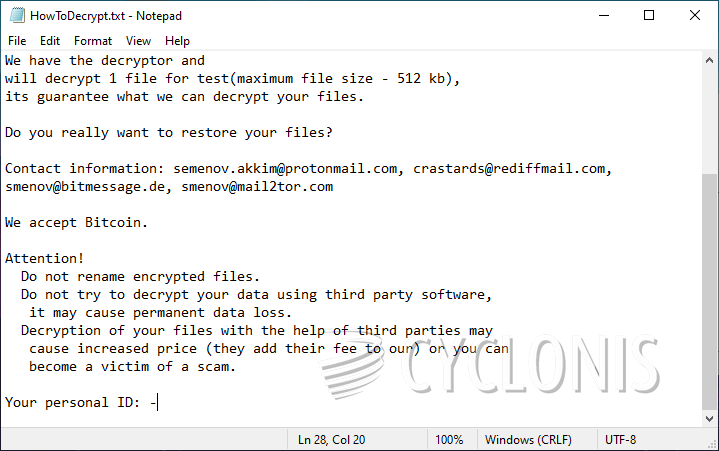 If the Zzzz Ransomware infiltrates your system successfully, it will encrypt a large portion of your files, and then append the '.zzzz' extension to files. It finishes off the attack by creating the 'HowToDecrypt.txt' ransom message. It lists the five emails that the attackers use to get in touch with their victims - semenov.akkim@protonmail.com, crastards@rediffmail.com, smenov@bitmessage.de, or smenov@mail2tor.com. It also assures them that they will get their files back after paying a ransom fee. Last but not least, the crooks promise to unlock one file for free – as long as it is under 512KB in size.
While you should accept the free decryption offer, you should not trust the Zzzz Ransomware creators. Paying them is a bad idea that you should not consider. Instead, use an antivirus scanner to dispose of the file-locker. Then, try out popular data recovery methods and software.