Remove Yqal Ransomware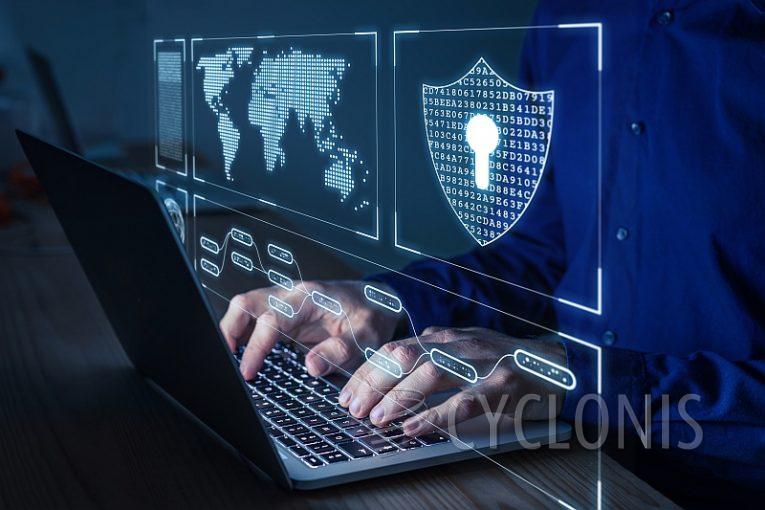 TheYqal Ransomware is a file-encryption Trojan whose attack can have devastating consequences. Users can stay safe from it by securing their devices with reputable anti-malware software. As an extra security measure, they could also maintain offline or cloud backups of their data. This would allow them to restore their files in case of a ransomware attack – such as the one that the Yqal Ransomware carries out.
What is the Yqal Ransomware?
This file-locker is part of the STOP/Djvu Ransomware family. Unfortunately, none of the recent versions of this Trojan are decryptable. They use a flawless file-locking mechanism that cannot be cracked via free tools. The only solution is supposedly in the hands of Yqal Ransomware's operators – a unique decryption key. The criminals claim to be selling it for the 'promo' price of $490 – they warn that the ransom fee will double after 72 hours.
Files that the Yqal Ransomware locks are tagged with the suffix '.yqal.' Apart from this change, victims will also notice the document '_readme.txt' on the desktop. This file mentions the ransom fee, and also instructs users to message manager@mailtemp.ch or helprestoremanager@airmail.cc for assistance.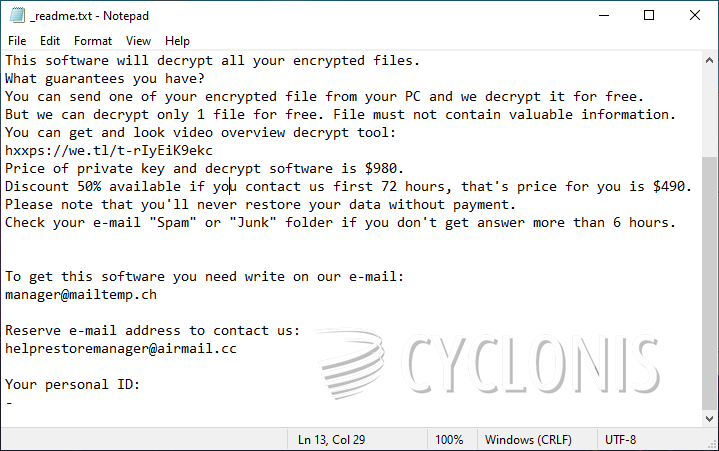 The criminals promise to unlock one file that victims send for free. You should accept this offer, but we advise you not to trust the crooks – even if they fulfill their promise. Recovering from the Yqal Ransomware attack is not easy, but it is not impossible either. Use an anti-malware scanner to eliminate the threat, and then try to recover your data – either via a backup or data restoration software.