Remove NUNCATARDE Ransomware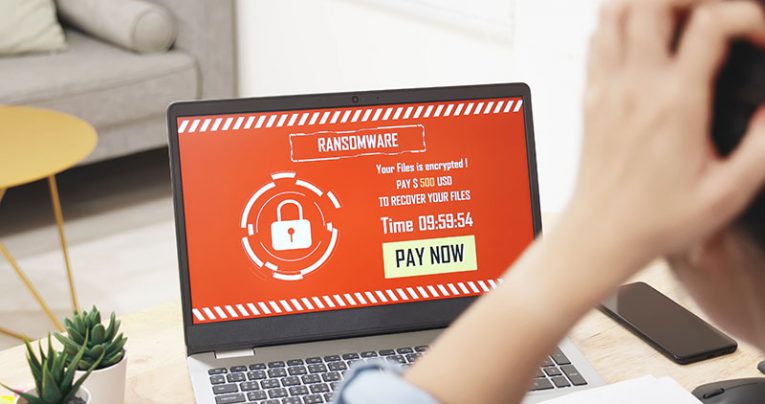 The NUNCATARDE Ransomware can cause a lot of trouble if it manages to get onto your computer. Once it runs, it will begin encrypting files on your local hard drives, as well as on removable storage. The malware is capable of working with a wide range of file formats, but its primary targets are common file formats – documents, archives, media, spreadsheets, etc. When it locks a file, it will mark its name with the suffix '.NUNCATARDE.' Last but not least, it will also create the ransom document '#Decrypt#.txt.'
If you are a victim of the NUNCATARDE Ransomware, you should make sure to ignore the offer of the criminals. They will promise to provide you with assistance and a decryptor – but only if you agree to send some Bitcoin to their wallet. The NUNCATARDE Ransomware offer is unacceptable because the developers could easily take your money without helping at all.
How is the NUNCATARDE Ransomware Spread?
File-lockers like this one are, unfortunately, very common online. Their creators often plant them in pirated games and software, fake downloads or other shady content. They also might deliver them to victims with the use of fake emails and attachments. The best way to keep your data and system safe from such file-encryption Trojans is to use a reputable and up-to-date anti-malware application.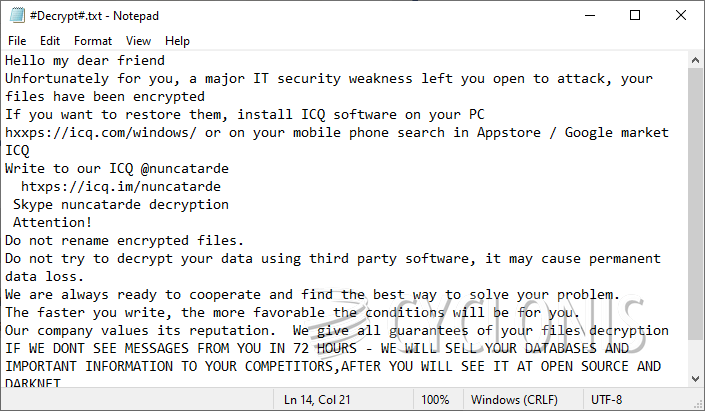 To stay safe from such malware, avoid visiting low-quality sites. Also, make sure to be vigilant about random emails asking you to download a file or an attachment – do not do it if you do not trust the sender. If the NUNCATARDE Ransomware has already damaged your files, do not panic. Remember that paying a ransom fee is not a way out. Instead, use an anti-virus scanner to eliminate the threat, and then experiment with popular data recovery options.