Remove Delta Plus Ransomware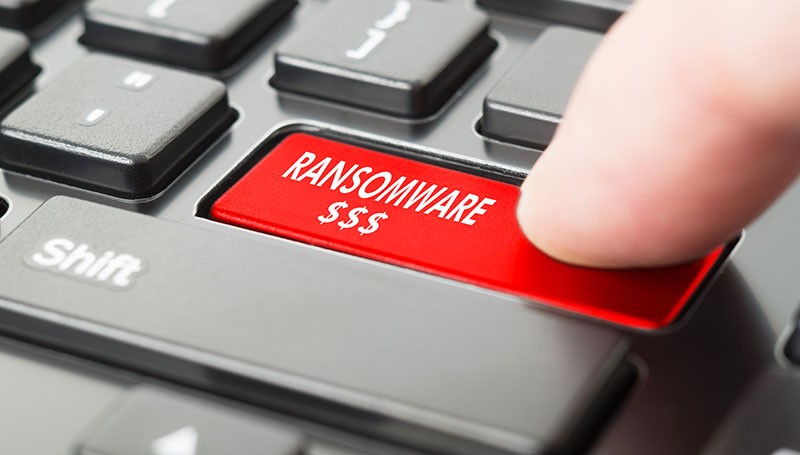 File-lockers like the Delta Plus Ransomware can be very dangerous if you do not take preventive measures to stop their attacks. They are able to encrypt a large portion of your files and then ask for a ransom payment. Some of these criminals tend to value their decryptor at just $100-$200, but there are also expensive variants like the Delta Plus Ransomware. The crooks behind this project ask for a ransom sum of $6,000 via Bitcoin. They also claim to offer a promotional price of $3,000 to all victims who agree to pay within 72 hours of the attack. Of course, you should never accept their demands because it is highly likely that the criminals are planning to scam you.
The Delta Plus Ransomware reaches systems through malicious files that users may download from various sources. These sources include torrent trackers, sites hosting pirated content, fake email attachments, malicious ads, and more. The best way to stay safe is to automate your computer's defenses. Use of an up-to-date anti-malware software suite.
What Changes does Delta Plus Ransomware Introduce?
Apart from encrypting files, the Delta Plus Ransomware will perform other tasks on the Windows machines it hacks. Its top priority after file-encryption is to delete Shadow Volume Copies. Typically, this prevents 3rd-party data recovery tools from helping victims to restore some of their data. The file-locker also adds the suffix '.delta' to files it locks. Finally, it creates a ransom document that goes by the name 'Help Restore Your Files.txt.'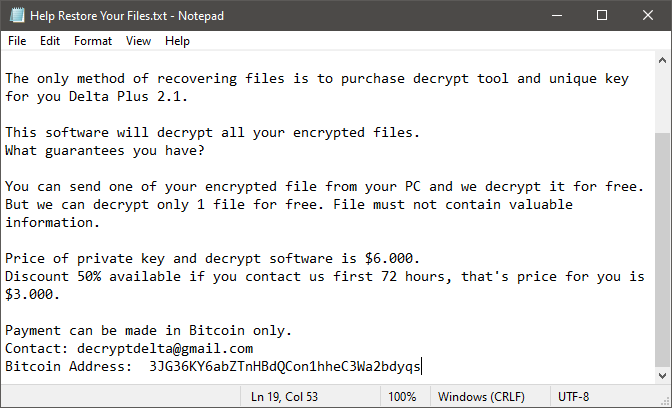 The document contains data about the ransom fee, as well as the email decryptdelta@gmail.com. The fact that the criminals are using a Gmail-based address is a red flag. Google does not allow malicious user of their services, and it is very likely that this inbox will be gone soon. This means that it would be impossible for the victim to get in touch with Delta Plus Ransomware's creators – yet another reason not to trust them. If you are a victim of this Trojan, you should run a malware removal tool immediately. Once you do this, you can start restoring files from backups or using other data recovery options.