Remove Datax Ransomware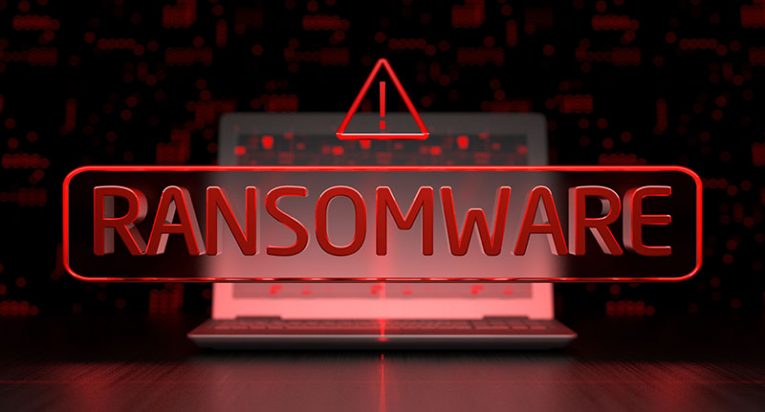 Datax Ransomware is a new file-encryption Trojan, which appears to belong to a popular family of file-lockers the ZEPPELIN Ransomware. Unfortunately, this also means that this threat is not compatible with free decryption tools. Its victims will only be able to restore their files reliably through a backup. If you are one of the users affected by Datax Ransomware's attack, and you do not have a backup to work with, then you might need to resort to alternative data recovery mechanics.
The Datax Ransomware is likely to reach victims through misleading ads and online content. This includes email spam (attachments), fake downloads, pirated content, etc. The best way to stay safe from potentially malicious downloads is to use an up-to-date antivirus tool at all times. Of course, we already explained, keeping backup copies of your files is another great way to recover from potential ransomware attacks.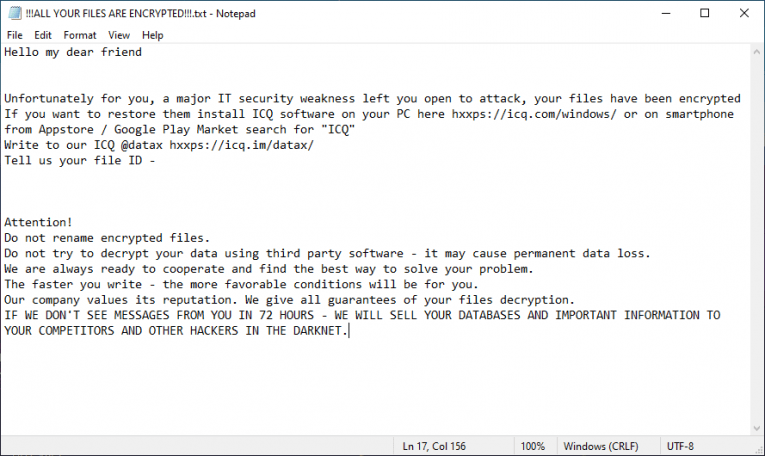 Datax Ransomware Creators Use ICQ for Contact
When the Datax Ransomware takes over a machine, it will quickly encrypt a large portion of the victim's data. After it locks a file, it will append the suffix '.@datax.[<VICTIM ID>] to its name. Finally, the malicious software drops the ransom document '!!! ALL YOUR FILES ARE ENCRYPTED!!!.hta' on the desktop. Although this file mimics the design of the Dharma Ransomware, this threat still belongs to the ZEPPELIN Ransomware family - just like the Rootiunik Ransomware.
The victim is told to contact the criminals via ICQ by using the handle datax. They see a warning that failing to message the attackers within 72 hours will result in their files being published or sold online.
Of course, the criminals also try to sell a decryptor, which victims can pay for in Bitcoin. We advise you not to consider this offer since it would be very easy for them to leave you empty-handed after taking your money. Do not risk your money. Use an antivirus scanner to eliminate the Datax Ransomware fully. Then, either restore from a backup or try out other popular data recovery options.