The Crackvirus Ransomware Creator Asks for 0.065 Bitcoin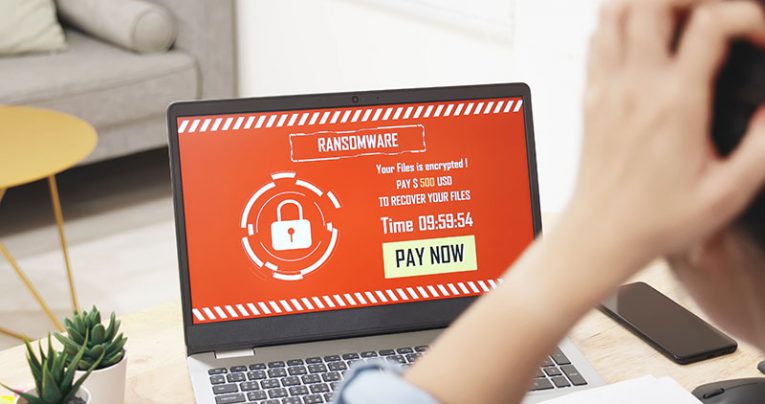 The Crackvirus Ransomware is a new piece of malware, which has the ability to lock you out of your files, and then offer to restore your access in exchange for money. Unfortunately, there might not be free decryption tools to counter this threat's encryption. However, this does not mean that you should ask Crackvirus Ransomware's creators for help. They will not offer anything for free and, instead, they may ask for a hefty ransom payment in return.
The Crackvirus Ransomware attack marks files with the '.crackvirus' extension. It also will not encrypt files that may prevent the operating system or apps from running. This means that it spares DLLs, EXEs, etc. However, it will certainly encrypt a wide range of documents, videos, archives, databases and other important files.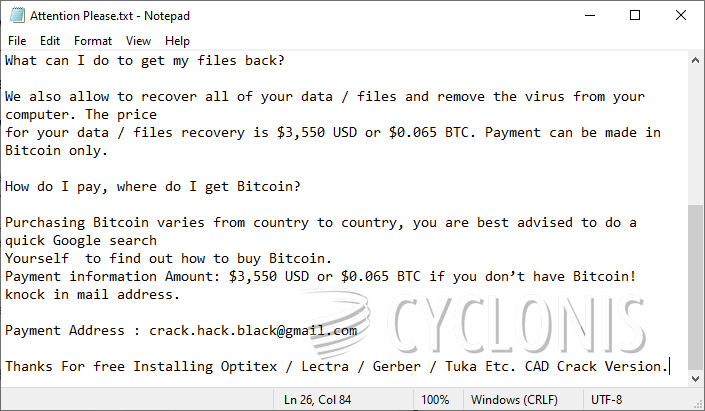 Once the attack is complete, the Crackvirus Ransomware drops the 'Attention Please.txt' ransom message on the desktop. This file asks victims to pay a ransom fee of 0.065 Bitcoin (about $3,550.) It also tells them to send a message to crack.hack.black@gmail.com for more information. We advise you not to trust Crackvirus Ransomware's creators. Instead, use an up-to-date anti-virus application to eradicate the threat. Afterward, try out alternative data recovery tools and options that could help you undo the damage.