Checkpcsecurity.com Uses Fake Virus Warnings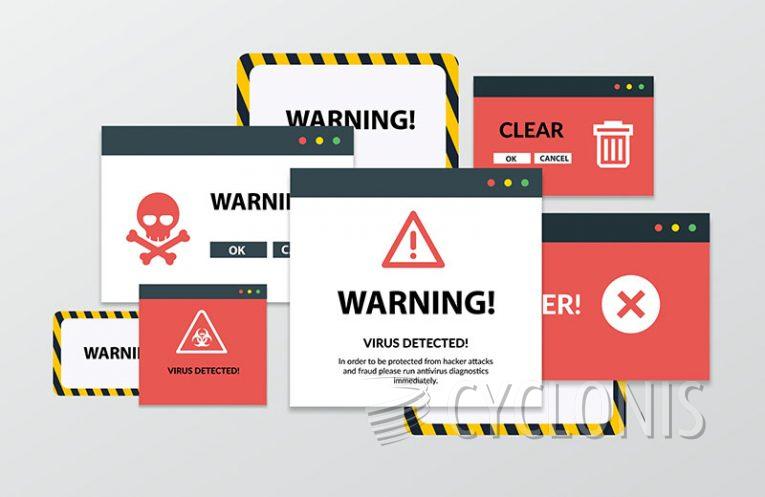 Checkpcsecurity.com is a dangerous Web page that hosts a simple, but effective scam. The pop-ups that Checkpcsecurity.com displays in Web browsers are designed to look as if they come from a reputable anti-virus product. According to their contents, the user's device is infected by viruses, and they might end up losing their data, or have their information stolen by cybercriminals. The goal of the Checkpcsecurity.com pop-ups is to be as scary-sounding as possible – the con artists behind them want to use fear to manipulate users.
Who Sees the Checkpcsecurity.com Pop-Ups?
Users may end up meeting this site's shady contents because of interacting with low-quality sites and services. For example, plenty of illegal online streaming sites may display ads by sites like Checkpcsecurity.com. Furthermore, torrent trackers and other Web destinations hosting pirated content are known to promote Checkpcsecurity.com and similar sites. You should remember that random browser pop-ups can never provide you with accurate information about the health and safety of your computer. Sites like Checkpcsecurity.com are using fear-mongering tactics to convince you that you need to act immediately to prevent your system from being damaged. The solution that Checkpcsecurity.com offers is a scam – the crooks ask you to pay hundreds of dollars for unknown services or products. Once you pay, you will never hear from them again.