Radisson Suffers a Data Breach: How to Update Potentially Compromised Passwords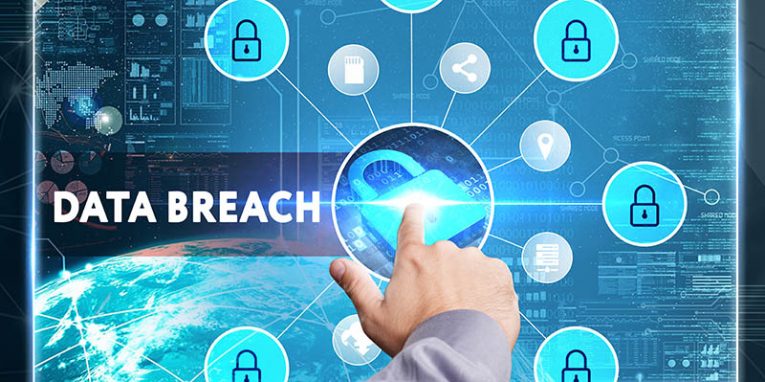 When you hear September 11, it is most likely that you remember the horrific terrorist attacks targeted at the US and its people. However, if you are a member of the Radisson Rewards program, this date might have a whole new meaning for you. It was reported by the Radisson Hotel Group itself that, on this date, the company suffered a data breach that put customers' data at risk. The company informed customers directly via email on October 30 and 31, and they informed that the data breach was discovered on October 1. If you do the math quickly, you can see that the company didn't learn about the incident for quite some time, and then they took their sweet time to report the issue. In any case, whether or not you have been directly hit by this data breach, you need to take certain actions. In this report, we discuss what to do if a data breach occurs, as well as how to update potentially compromised passwords to ensure maximum security. As always, if you want to continue the discussion, you can post a comment below.
Radisson Rewards customers are warned about the data breach on October 30 and 31
The Radisson Rewards program was designed for loyal customers who often book services offered by the Radisson Hotel Group (incl., Radisson, Radisson Collection, Radisson Blu, Radisson RED, Park Plaza, Park Inn, and Country Inn & Suites). The program was first launched in 1999, and it allows customers to earn points that can be then redeemed for Award Night stays. The program also offers special members-only rates and discounts, and users can enjoy a variety of other benefits that come with the membership. There's also a special Radisson Rewards for Business program that is specifically designed for travel agents, event planners, and executive assistants. While it is unclear how many members there are, or how many of them reap actual benefits, it is likely that many Radisson customers have signed up for the program whether they use it or not. Unfortunately, at this point, it is unclear how many customers have been affected by the data breach, but, according to the email sent out to all members, only "a small percentage of […] Radisson Rewards® members" were impacted. Nonetheless, if you have received the email, you must be thinking of what to do if a data breach occurs, and that is the right attitude to have.
The data breach that the Radisson Rewards program experienced was revealed via an email with a subject line that read: "Important Notice regarding your Radisson Rewards Account." According to the message, the data breach did not affect credit card information or passwords. However, names, home addresses, email addresses, company names, phone numbers, Rewards members' numbers, and frequent flyers' numbers could have been exposed. The company, allegedly, stopped unauthorized access to this data, and impacted accounts were secured immediately. The message also promised that the investigation was ongoing to ensure prevention against data breaches in the future, and it provided numbers and an email address (CustomerCare@radissonhotels.com), using which, customers could contact the company about the data breach directly. The email also provided a few very important guidelines for the Rewards program members. They were instructed to adhere to the following:
Monitor accounts for any suspicious activity.
Be cautious of links and fake websites that could attempt to gather personal information.
Be cautious of phishing emails that could ask for passwords and other user information.
If malicious parties obtained information that became vulnerable during the data breach, they could use it to create personalized phishing emails to extract passwords and other sensitive data. Note that scammers can set up misleading email addresses and use them to send highly misleading emails that might look just like the emails you receive from Radisson regarding your rewards program. Remember that no legitimate company will ever ask you to disclose your password, credit card information, and other sensitive data via email. If you ever receive a suspicious email, it is best to contact Radisson to check whether or not the information or instructions you have received are legitimate.
How to Update Potentially Compromised Passwords
The users of Cyclonis Password Manager should have noticed an alert in the Password Analyzer urging to update potentially compromised passwords in regards to the Radisson Rewards data breach. The Password Analyzer shows up when Cyclonis is launched, and it shows a Total Strength Score that presents an accurate evaluation of the strength of your passwords. If one of your passwords belongs to a website that has experienced a data breach, the strength score will go down, and you will see a red exclamation icon next to STEP 4 – Update Potentially Compromised Passwords. If you click the red Fix button, you will see which password must be updated. Once you click Go to site, you will be routed to radissonrewards.com, and you will be able to update your password. Follow these instructions if you need guidance.
How to update Radisson Rewards password
N.B. If you do not use Cyclonis, visit radissonrewards.com and start with step 4 below.
Launch Cyclonis Password Manager to open Password Analyzer.
Click Fix on the right of Update Potentially Compromised Passwords.
Click Go to site on the right of radissonrewards.com.
Click Log In and enter your regular email address/Radisson Rewards number and password.
Go to My Account and then to My Profile.
Navigate to Email Address and Password and update your password.
Although it is officially stated that passwords have not been compromised during the data breach that affected the Radisson Rewards program, it certainly cannot hurt to update your radissonrewards.com password, especially if it is not strong to begin with. If you have no idea what a strong password looks like, click here to learn more. Also, remember that a Password Generator integrated into Cyclonis can automatically generate a very strong password for you within milliseconds.
The Cyclonis security team is working hard to ensure that users are warned about potentially compromised passwords, so that necessary password changes can be applied as soon as a new data breach is discovered. If you haven't tried Cyclonis Password Manager yet, do it now. The program is completely free, and can be used by both Windows and Mac users. Once you install it and set up your profile, employ the Password Analyzer to check if your passwords are strong enough or if you need to update any potentially compromised passwords. If you find yourself in a situation where you have to think again what to do if a data breach occurs, know that the first thing to do in any case is to change the password, and Cyclonis can help you with that.