Under Armour's MyFitnessPal Succumbs to Major Data Breach Exposing 150 Million User Passwords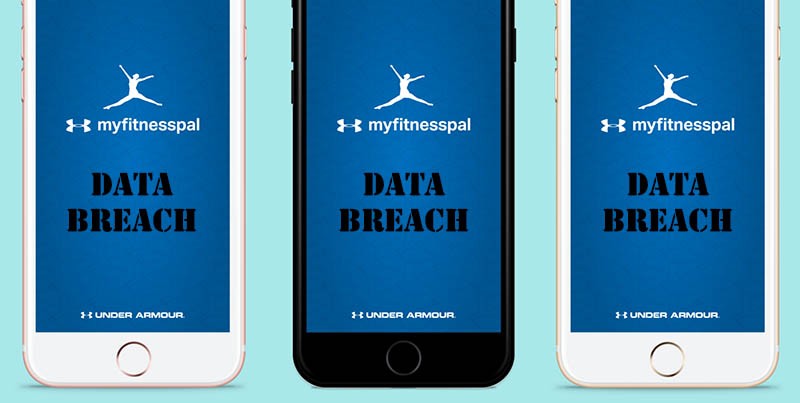 Today's sensitive nature of personal data has us all in a frenzy to protect it to the best of our abilities. Unfortunately, the powers that be may have other plans for our personal data and choose to expose whatever bit they can get their grubby hands on. With all things considered, it's no surprise to wake up this morning to the news of the Under Armour app known as MyFitnessPal has been attacked with a data breach that is said to have affected 150 million users.
From what we have gathered thus far, the MyFitnessPal data breach includes email addresses, usernames, passwords, and potentially other data that has been scoured by crafty hackers. As a popularized calorie-tracking app, MyFitnessPal has been a go-to for millions of users around the world on their smartphone, computer, or other mobile devices. This week, after the attack took place, law enforcement agencies were immediately contacted to assist with an investigation into the attack and to uncover precisely what data was compromised.
Fortunately, for the millions of potentially scoured accounts, no social security numbers, credit card numbers, or driver's license data was stolen. However, such information isn't always necessary for a hacker to make a case of identity theft or better yet, exploit the collected email addresses and login data. You have to remember, login and email data can be used to access other online accounts if the hackers are able to gather passwords with their breached data from MyFitnessPal.
Under Armour, the parent company of MyFitnessPal thus far does not know who is behind the attack. Hopefully, through the efforts of law enforcement and their prompt action to address the data breach, the perpetrators can be tracked down and brought to justice. Until then, unfortunately, about 150 million users of MyFitnessPal are at risk of having their email address, username, and passwords used on the app exposed in unforeseen ways. Those ways may be a campaign where the hackers sell off the data to other parties or leverage the data to log into potential banking accounts or emails, inevitably leading down a dark path of identity theft.
After the attack, Under Armour released the following statement, among others, to the MyFitnessPal community:
'We are writing to notify you about an issue that may involve your MyFitnessPal account information.

'We take our obligation to safeguard your personal data very seriously and are alerting you about this issue so you can take steps to help protect your information,' the message adds.

To protect your account, Under Armour recommends:

Change your password for any other account on which you used the same or similar information used for your MyFitnessPal account.
Review your accounts for suspicious activity.
Be cautious of any unsolicited communications that ask for your personal data or refer you to a web page asking for personal data.
Avoid clicking on links or downloading attachments from suspicious emails.