Is It Possible to Delete My Gmail Account Permanently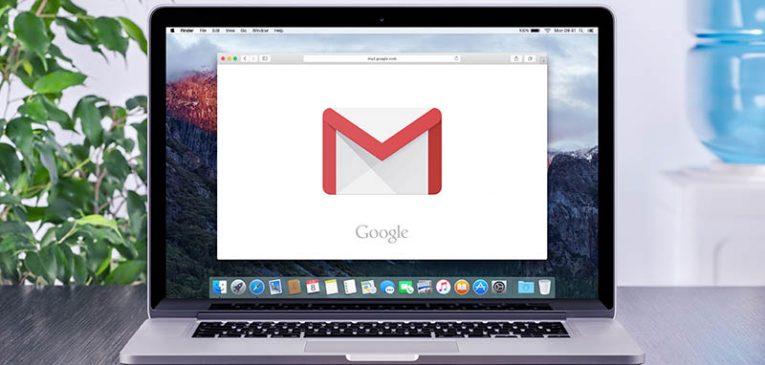 Was your Gmail account hacked? Did the avalanche of spam emails get out of hand? Are you not using the account at all? There are many reasons users might choose to delete Gmail accounts. The process is very straightforward, and even less experienced users shouldn't have much trouble handling it. That being said, if the account contains sensitive emails that you might want to keep safe, or if it is the only line of communication you have with some people, there are a few steps you need to think about taking before you take the plunge.
Remember that once you delete your Gmail account, you will not be able to recover it, and so you need to be 100% sure that that is what you want to do. Of course, if you instantly regret your decision, you can always use this guide, but if you decide to recover your Gmail account months or even years later, this solution will not help. All in all, if your mind is already made up, let's get to it.
Think of the consequences first
If you randomly decide that you are tired of this digital world – and aren't we all? – you might act on a whim and decide to delete your Gmail account without thinking things through. Even if you think you are sure about removing the account, you need to think of the consequences. For one, if you erase your Gmail presence, you might lose important contacts and emails representing current invoices, reservations, etc. Once your account is erased, people trying to contact you will receive the "Delivery to the following recipient failed permanently" message, but, of course, you probably need to give some people a heads up. Therefore, unless you are planning to run off into the woods and sever all ties to your current life, you should set up an alternative email address and share it with those who matter first. Your boss, colleagues, and maybe your mom might want to know your email address.
Another thing you must not forget about is the connection between your Gmail account and other applications. If you have used this particular account to sign up for various services (e.g., Instagram or Facebook), you want to update the settings before you move on. Set up a new email account and use it to replace the one you are about to delete permanently. If you do not take care of this, you might have trouble signing in, and if you forget the password to these connected accounts, you might have no way of recovering access and resetting passwords.
What to do before you delete your Gmail accounts
You want to update your email address for all accounts that are linked to your current Gmail account. That might include social media accounts and work-related accounts. Remember that if you do not replace your old email account with a new one, you might lose your privileges to reset passwords and recover access to the accounts if anything goes awry.
Do not forget to notify your contacts. It is easiest to do so once you set up a new email address. Once you do that, you can simply send your contacts a message with the new email address included. You should do this even if you have backed up all contacts, and can recover their email addresses at any point. In this situation, you want to ensure that your contacts are able to contact you, too.
As we already discussed, you'll want to save your contacts, and while you can do that by saving one contact at a time to your new email account, it is easiest to backup everything. Use the instructions below to download your data.
How to download your data
Log into your Gmail account and go to the "Download your data" menu.
Click "SELECT NONE" under "Select data to include" if you do not want to download everything.
Select "Calendar, Contacts, and Mail" and click "NEXT".
Select the "File type, Archive size, and Delivery method" and click "CREATE ARCHIVE".
Note: If you choose to send the downloaded data to your email account, make sure you download the backup onto your computer before you delete the account.
How to delete Gmail accounts permanently
Hopefully, you have everything taken care of, and you can delete your Gmail account with confidence. The steps you see below show you how to easily remove the account. Just remember that this process is final. Although you might be able to recover the account if you take action right away, it's not something you should rely on. Delete Gmail accounts only if you are 100% sure about it.
Log into your Gmail account and go to the "myaccount.google.com" menu.
Under Account preferences click "Delete your account or services".
Click "Delete products".
Enter your password and click "Next/Sign" in.
Click the trash bin icon on the right of the Gmail entry.
Enter the new address and the Current password.
Click "REMOVE GMAIL".
Click "OK, got it".
Go to your new email account and open the Gmail Removal Confirmation message.
Click the link in the message to confirm that your new address is linked to your Google account (this, of course, works only if your new email account is also Gmail).
In the Confirm window enter your new account's password and click "Confirm".
Now that you have your old Gmail account deleted, the only thing left to do is to ensure that the new one is secure. If it is an email account that you have used for a long time now, the chances are that 2-step verification is already turned on, and all other security measures have been taken care of. However, if it is a new account entirely, you might need to take a few simple steps (check out this guide to learn more).
Another thing you want to do is secure your password. Your Google password opens the doors to Gmail, Drive, Photos, YouTube, Calendar, Google+, and many other services. Needless to say, the password must be strong. If you do not know how to create a strong password (one that has at least 14 characters and includes random symbols, letters, and numbers), and you do not know how to keep the password safe (a post-it won't do it), we recommend installing Cyclonis Password Manager, which can assist in automatically creating a strong password, in addition to managing your passwords all secured with one master password.