How to Reset Google Password If Gmail Account Was Hacked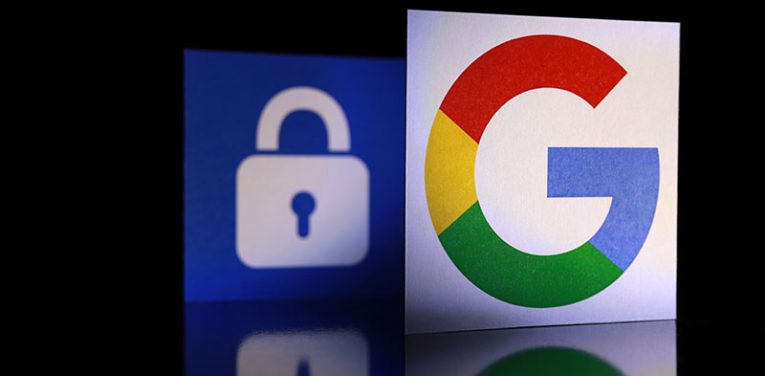 It's not just us who are aware of our daily routine. Our devices are also part of the routine, and for the sake of our online security, most of the services we employ recognize our devices. For example, your Gmail account definitely "knows" that you mostly access it either from home, work or via your mobile device. So you must've noticed that you receive a security email each time you access your account from a new location. Google takes your Gmail account's security seriously, so you can be sure that you will be notified if suddenly your Gmail account password gets changed without your permission.
In other words, you will know about the attempts to hack into your account, and Google will urge you to either recover your Gmail password or simply reset it. In this blog entry, we will talk about the steps you have to take to get back into a hacked account, and what you can do to secure your account to avoid similar problems in the future. Please note that although Google provides you with quite a few tools to keep your account safe, you should also put some effort into protecting your Gmail account.
How to Recover a Hacked Gmail Account
Let's say the worst has happened, someone changed your Gmail account password, and you can no longer sign in. Well, the first thing you can do is access the account recovery and go through the Gmail password recovery process by answering all the questions. According to Google, the account recovery page should help you restore your account if someone changed your recovery phone number or email address, if your account was deleted, or if you cannot seem to be able to sign in anymore.
Please note that you should not skip these questions when you go through the recovery process. The more questions you answer, the faster you will be able to recover your password. As we have already mentioned in the beginning, your account "remembers" your devices, so using the device you have always used to access your account might also help speed up the process. Aside from the device, your location also matters, so you should be either at home or work because that's probably the location where you usually sign in. Finally, do not forget to double-check the information you type in. Typos might inadvertently prevent you from recovering your account.
How to Secure Your Gmail Account
Now that you can sign in to your account again, you should follow several steps to secure it. If you do that, you should be able to avoid situations when your Gmail account password gets changed by a hacker in the future.
Google offers to go through the Security Checkup, to see whether you have all the steps covered. First, you have the Sign-in & recovery step where you can add ways to verify that it's you using your account. You can add a phone number and a recovery email account, which you should be able to use in the case you need to recover Gmail password.
Next, you can check the sign-in devices that are registered by your account. If you do not recognize any device, you can remove it from the list and change your password immediately. Finally, there is also a list of the recent security events that you can check. If you find suspicious activity, it is the first sign that perhaps you should change your password on all the devices and apps where you have saved it.
How to Know If My Account Has Been Compromised?
Perhaps you think that you need to secure your Gmail account, but you cannot tell whether it's been compromised or not. Well, for that, you can also go through a checklist provided by Google.
First, if you no longer get emails and your friends complain that they get a lot of spam from you, that could be the sign that your account has been compromised. Second, if you see payment invoices on Google Play that you do not recognize, then hackers must have barged into your account for sure.
The same goes for all the other social media apps, for which you use your Gmail account. If you notice unfamiliar activity, and you are sure that you have never watched a particular YouTube video, have never installed a certain app, or have never uploaded a certain blog post, perhaps it is time to reset your password.
How to Make It Easier?
Changing your Gmail account password should not be a very demanding task, but it might be hard to keep track of all the passwords you have changed if you have multiple accounts. What's more, any user clearly goes through a particular amount of stress each time they have to recover their Gmail passwords. Not to mention that remembering all the passwords takes a lot of effort, and not everyone can do that at the snap of their fingers.
So what are the options? You can make something else remember it for you. And for that, we have password managers. If you use a password manager app, you won't have to worry about recovering your Gmail password again because the app will keep it safe in your password vault.
What's more, with a password manager, you will be able to come up with unique passwords, and they will be protected by a strong encryption algorithm. You can use the application's password generator to create new passwords, and the program will also remind you to change your passwords regularly.
In other words, a password manager provides another layer of security for your Gmail account, and all the other accounts you might have across different platforms. If you follow all the Google security tips and use a password manager app to protect your personal data, your overall security level grows stronger. In other words, online security is not a single one-way street because all parties (the main service provider, a third-party application, and you) have to work hand in hand to ensure the best online experience.