Offsite Backups vs. Onsite Backups: Which Is the Better Option for the Regular Individual?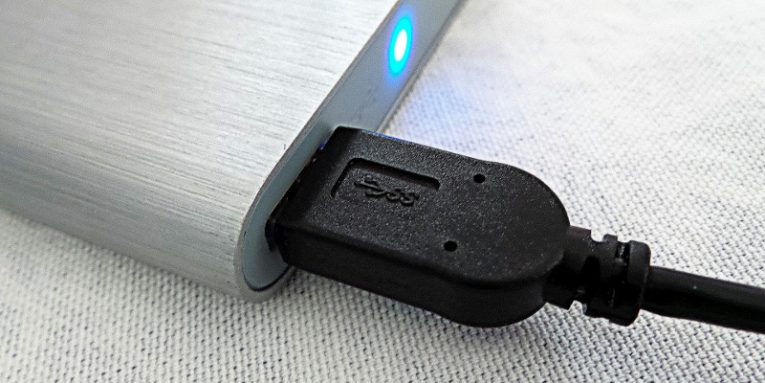 Security experts can (and do) type their fingers to the bone trying to warn people about the innumerable threats the World Wide Web poses, but it's all in vain if the users themselves don't understand how devastating the consequences of a cyberattack could be. Realizing how much you value your data is the only thing that will make you start actively working toward improving your security posture. If you know how badly wrong it could all end up, you'll start taking password management more seriously, you'll be more careful with the things you share on the Internet, and you'll also think about backing up your important files.
It's more or less clear how you'll tackle the first two tasks. Using unique, complex passwords for all your account is basically impossible without the help of a dedicated tool, and as for the amount of shared information, that's mostly up to you and your own understanding of privacy. With the backups, however, things aren't quite as straightforward. You've got a range of different things to consider, including whether your backups should be kept onsite or offsite. In order to decide which is best, we must take a closer look at a few factors. Let's start with something very important.
Price
This is a major psychological barrier you need to overcome. So far, you haven't really bothered with backing up data, and the thought of how much the whole thing costs has never crossed your mind. The unfortunate truth is that backups, whether onsite or offsite, cost money.
Onsite backups can be done on CDs and DVDs which cost less than a dollar a pop, but the reality is, you'll most likely be more interested in backing up files on an external hard drive. The good news is that data storage is now quite a bit cheaper than it used to be. This, coupled with the fact that you only need to buy an external drive once, means that overall, the onsite backup is, in theory, the cheaper option. Offsite backups usually require recurring monthly payments which, over time, make them pricier. Then again, if you find yourself having to buy new hard drives every other month because you've run out of space, the costs might end up more or less level, so make sure you plan ahead. From that perspective, scalability is a definite advantage of the offsite backup, as with it, it's easier to get more storage space when you need it.
Flexibility
If you want to make sure that you don't lose any data in case something bad happens, you can't just make one backup and sit back and relax. An old backup could be completely useless, and you must make sure that you constantly have a fresh copy of your valuable data that is ready to be restored. Most offsite backup providers offer applications with set-and-forget features that make the whole process more or less seamless and some even give you the choice of what type of backup you want the software to perform. You just set a backup schedule, and the application takes care of the rest in the background.
If you're backing up data onsite using Windows' built-in utility, for example, you can configure a similar schedule, but that implies keeping the external hard drive plugged into the PC, which is not an ideal situation, as a ransomware infection could corrupt the spare copy of the data. On the whole, in most cases, regularly backing up data to an external drive is not automated which means that you need to be disciplined and diligent if you are to succeed.
Responsibility
Some people will view this as a good thing and others won't. With offsite backups, a provider is responsible for your backups. After you pay them, they give you a piece of software which should take care of the backups, and if it doesn't work as intended, you call the provider and ask them what's wrong. If the application fails to restore the files, the provider is to blame once again.
With onsite backups, it's all up to you. You are the one who needs to make sure that the backups are created regularly. Crucially, you must test them and you should also think about keeping them away from adversaries' hands. Many people reckon that they're up for all this, and some of them are indeed. Others realize that they've bitten off more than they can chew when it's already too late.
Reliability
The external hard drive is a device, and as with any other device, you can never know when it's going to fail. Not to mention the fact that it usually doesn't get along well with things like extreme heat and water. Sure, if there's a fire or a flood at your house, the external hard drive might not sound like the most important thing you can lose, but if your family photos are on it, you'll be sad to see it go.
With offsite backups, things are a bit different. The data is sent over the wire and is stored on servers that, in turn, are located in data centers. There are a number of security systems in place that monitor the equipment, making sure that it's fully operational. What's more, the good offsite backup providers have internal procedures which work to ensure that, should the worst happens, their customers' data is safe.
Speed
This article is dedicated to the individual user rather than an organization, so getting everything back to normal in as little time as possible isn't as important as it is in the corporate environment. Nevertheless, if something bad happens, you will want to see your data back where it belongs, and you won't be happy if you have to wait for ages.
Obviously, the amount of time needed to restore the information depends on the number of files and their size. It's fair to say, however, that restoring from a backup is rarely a five-minute job.
When you're restoring from an offsite location, you're downloading the data from the cloud, meaning that it's all dependent on the speed of your internet connection. Similarly, when you're copying the files from an external hard drive, the limiting factor is the hardware capabilities of your computer. There are a few other factors at play, but, generally speaking, unless you have an ancient PC and/or a blistering internet connection, restoring from an onsite backup will be quicker.
Which is the best option for me?
In the end, it's best to have backups both at home and in the cloud. Security specialists have been arguing for years that you should apply the 3-2-1 rule to your backup strategy. The rule states that you need to have 3 copies of your data located in 2 places, with 1 of them being offsite.
That's all very good, but we can appreciate that not everyone can afford such a comprehensive backup solution. If financial limitations dictate that you must choose either offsite or onsite backups, you should take a closer look at all the aspects listed above and reach your own decision based on your personal preferences and needs.