How to Backup Your PC to an External Hard Drive on Windows 7/8/10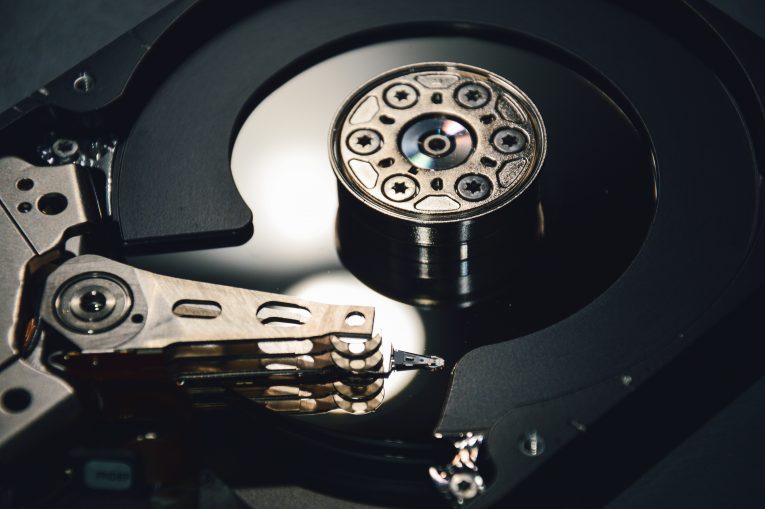 Like everything else in this world, backing up data to an external hard drive has both pros and cons. There is an initial investment, but once you've bought the device, you don't need to worry about a monthly subscription which is a common feature of cloud backup services. You also don't need to worry about the traffic generated by the backup utility disrupting your online stream.
There are, of course, downsides as well, and it's ultimately up to you to decide whether you'll choose the external HDD over the cloud as your backup storage facility. But how exactly do you back up data to an external drive?
The ctrl+c ctrl+v misconception
What is a backup? Well, in essence, it's a spare copy of your data. "Copy" is the key word here. We all know that Windows can copy and paste files and folders, so why not just back up the data by going to "C:\", selecting all files and folders, and copy/pasting them into the external HDD?
While technically possible, it's not a terribly good approach. Regular copying and pasting will skip files that are opened and used by programs at the time of the backup, and the way the computer works means that applications open and use files all the time. Copy/pasting is certainly the easiest way of going about the problem, but since it could result in an incomplete backup, it's not recommended.
Thankfully, there are many backup solutions that can get around this problem. Some are developed by third parties and come with a variety of different options and settings. What you may not know, however, is that Windows has had its own built-in backup utilities for years. Today, we'll show you what they do and where you can find them.
File backup utility
If you need your documents, pictures, videos, and the rest of your files to be safely stored on an external hard drive, and you'd like to make sure that nothing's left behind, Windows' file backup utility can take care of all this. Here's how to use it.
Open Control Panel and under System and Security, click Back up your computer.
Click Set up backup, and if you're prompted by a User Account Control dialog, select Yes.
At this point, you need to make sure that the external drive that you'll use for your backup is connected to the computer, and once that's done. You need to select it (you might need to click Refresh if it doesn't appear at first). Clicking Next completes the selection.
Windows will now ask you what you want to back up. You can use the default settings which, many experts agree, are good enough, or you can set your own parameters. Select the radio button next to the option you want to choose and click Next.
You'll see a window that gives you the option of changing the backup schedule. Set the day and time that suits you best and remember to keep the external hard drive unplugged unless a backup procedure is about to start soon. When the schedule is set, click Save settings and exit.
Now, everything's ready for the actual backup. To initiate it, click Back up now. Depending on the volume of data that needs to be copied, the process could take up to several hours.
Creating a system image backup
The difference between a backing up files and backing up a system image is that in addition to your valuable data, with a system image, you also copy your settings and applications. If you use a lot of different programs regularly and have customized Windows to your own needs, this is most likely the solution you want. Bear in mind, however, that come restore time, you can't restore individual files. You can only reinstate the entire drive. Here's how the tool works.
Once again, you're looking for Control Panel > Backup your computer in the System and Security section.
This time, you need to click the Create a system image link in the left part of the window. Click Yes if you're prompted by the User Access Control dialog again.
You will now be asked where you'd like to save the system image. Select the On a hard disk radio button and choose your external hard disk from the drop-down menu. Click Next when you're ready.
At this point, you need to choose which partitions of your internal hard disk you'll back up. By default, only the system drive (in most cases, C:\) will be selected. You can add additional partitions if you wish, though experts suggest creating a separate image for each individual partition. When you're ready with your selection, click Next.
Finally, a confirmation screen will appear which will give you a summary of the task. If you're happy with what you see, click Start backup. Again, the more data you have, the more time it takes to back it up. Just don't expect a short process. In all probability, creating a system image and putting it on an external hard drive will take a few hours.
Many people don't bother with backups because they think that the process is both tedious and difficult. It's certainly not the most exciting thing you can do with a computer, but if you don't want to see data go down the drain, creating backups is extremely important. And as you can see, with Windows' built-in tools, doing it is not that difficult.