How to Backup Skype Chat History or Business Conversations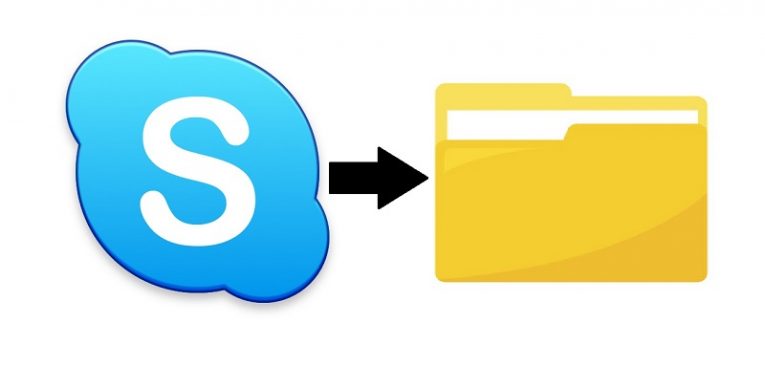 Over the years, Skype has proven to be one of the most effective communication platforms on the Internet. Launched more than 15 years ago, back in 2003, it has registered steady growth ever since it took off, and has gained more than a billion users over the last decade, to a whopping 1.5 billion estimated users in 2019. And its numbers continue to grow, with projections pointing out that it will likely have over 2 billion active users.
With this in mind, it would be something of an understatement to point out that a bunch of people, and companies, use Skype as a preferred means of communication. To cater to the needs of so many people, Skype has so many useful and well-designed features - which is why the fact that users don't have the option to export their conversations is somewhat perplexing.
To elaborate – as of the writing of this article on April 18, 2019, Skype does not support a function that allows users to export a whole conversation, in any convenient form. The closest thing to this functionality is the user's ability to select individual messages and copy them to the clipboard and then paste them to a document. While in theory, this may work for a short quote, anyone who has actually worked with Skype knows that it is not a viable option for people who wish to sort through and export their Skype correspondence. Some Skype conversations may have thousands, even millions of messages – and clicking each and every one of them individually to copy them is just plain inconvenient.
The following guide is designed to help users who wish to easily view, sort through and edit their Skype history on another platform. Or for people who just want to have a backup copy of their entire Skype history.
How to Backup Skype History to CSV File
Open Windows explorer
Input "%localappdata%\Packages\Microsoft.SkypeApp_kzf8qxf38zg5c\LocalState" into the address bar.
A window containing all sorts of files will opo up. Find a file named "Skype.db" and copy it onto your Desktop or other preferred location.
NOTE: You now have a database file containing all the information you need. If you just want a backup copy of it for whatever reason, just backup this file. Unfortunately, since it is a database file, it can't be viewed normally. In order to open it and access the information in it, use the following guide.
First, you need to download an app that can open ".db" files. We recommend SQlitebrowser.
Download SQlitebroser.
Install SQlitebroser. Just click on the files you downloaded and follow the install wizard.
Once you have installed SQlitebroser, open it.
Click the "File" button, located in the upper left corner of the app's interface.
On the dropdown menu, choose "Open".
A window will open. Navigate to your desktop, or the preferred location where you saved "Skype.db" earlier.
Click "OK".
You should now have access to the database you wish to view.
Locate the "messages" section in the list that will be displayed on the lower part of the window you are currently on.
Right click on "messages", and select "Browse table" from the dropdown menu that opens.
You now have access to all Skype messages that were contained in the app's database when you copied it. If you want, you can copy specific messages or strings of messages that belong to a conversation just like you copy cells, rows or columns in MS Excel. If you wish to export all your messages in a readable form, follow the guide to the end.
While browsing the "messages" table in your Skype.db database, go to "File" (located in the upper left corner of the window).
On the dropdown menu, choose "Export".
Choose "Export as CSV file".
Choose the location where you wish to save the file, and do so.
NOTE: The file you just created can freely be viewed in MS Excel and other similar programs without a hitch. It contains all the information that the messages section of Skype's database had – which is likely more than you need. If you just want to know who said what and when, you may have to do a bit of formatting in MS Excel, deleting irrelevant columns and organizing your info in a visually appealing manner.