The 'Log in With Facebook' Button Is Convenient. But Should You Use It?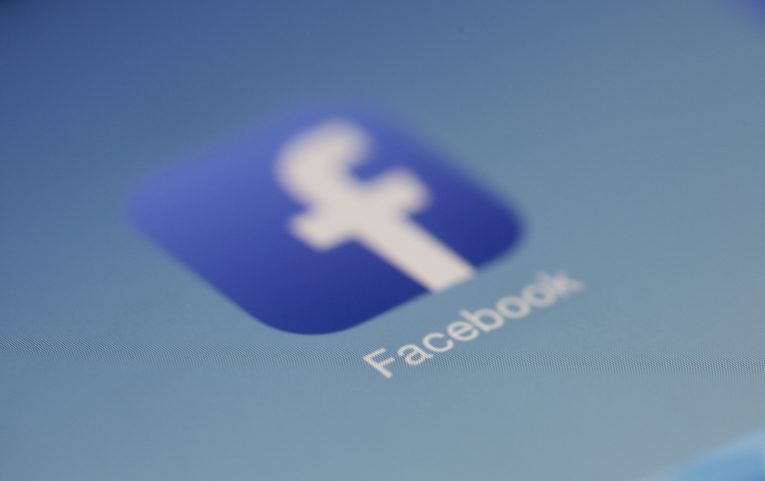 Although in light of recent news, the number is likely to come down a bit, Facebook has more than 2 billion active users. Chances are, you are one of them, and you probably know already that your Facebook account can be used for more than just sharing stuff with your friends.
When you arrive at a website that requires registration to use it (let's say you want to play a new online game at new-online-game.com), you are presented with a couple of options. You can either fill in a registration form that asks you for your name, email address, a strong password, etc. or you can hit a button labeled "Log in with Facebook." Which of the options should you go for?
Before we get to the answer, we must find out what happens when you go down the Log in with Facebook path.
How the 'Log in with Facebook' button works.
Anyone who's ever used the said button knows that the idea is to skip the boring registration form and, in effect, create an account on new-online-game.com with a couple of clicks. A lot goes on while you're performing those two clicks, though.
When you hit the Log in with Facebook button, you are redirected to a Facebook page which checks if you're logged in to your account. If you aren't, you need to use your Facebook credentials to log in.
Once that's done, Facebook tells new-online-game.com: "This person has an account with me. They are real." New-online-game.com replies: "OK, but I'll need some more information on them to improve their overall experience. And, you know, *in a lower voice* show them some ads." Facebook then tells you what sort of information new-online-game.com requires. It might consist of just the data in your public profile, but it could also include your hometown, your current location, date of birth, friends list, likes, photos, posts, events… we could go on, but we reckon that you're starting to get the picture. If you're okay with giving out this sort of information (or if you, like many, are too bored to read the permissions), you click OK, and you're ready to go.
Your Facebook password remains with Facebook.
It's time to put the nerdy glasses on and point out something important. New-online-game.com won't receive your Facebook password. The system works with an access token which Facebook gives new-online-game.com. Even if hackers get their hands on it, it will be of little use for them. The nerdy glasses are now stowed away.
Is the Log in with Facebook button all about convenience?
It's undeniable that using your Facebook account to play new-online-game.com is easier and quicker than manually filling out a registration form. Perhaps the biggest plus is that you won't need to create a long, complex, and unique password for new-online-game.com, which, if you don't have the right strategy, is difficult and time-consuming.
You're not the only one benefitting from Facebook's login feature, though. Thanks to it, new-online-game.com has your information and based on it, it can show you the ads you are most likely to click. You could debate on whether or not that's a bad thing. On the one hand, with the ads, new-online-game.com is trying to monetize on you as a user (which is how online businesses work, by the way), but on the other, getting content (that includes ads) that is customized according to your interests is better than seeing popups with "12 Incredible Uses for Onions. Number 7 Will Shock You!" every thirty seconds.
What are the downsides to using the Log in with Facebook button?
There are people who would say that logging into new-online-game.com with their Facebook accounts is the better option because they trust Facebook, and not new-online-game.com. The recent Cambridge Analytica scandal shows that this argument is not watertight.
In that case, a personality quiz rather than a separate website was involved, but the data sharing mechanisms were basically the same. People got enticed by a clickbaity ad, and when they interacted with it, the quiz app harvested the data not only from their Facebook profiles but from the profiles of their friends as well. Later, the data was misused in various ways.
This was a breach of Facebook's terms of service, but the social media giant failed to notice it until it was too late, and it also failed to take the necessary steps to prevent it from happening in the first place. As a result, over the last few days, our TV screens have been full of Mark Zuckerberg's nervous face.
The upshot is, when you use third-party websites and apps with your Facebook account, you're trusting both the third-party products and Facebook to handle your information in a responsible manner. Let's just say that Facebook's track record isn't exactly spotless. There's one more thing.
If you use a number of websites through your social media account, it becomes a single point of failure. In other words, if someone manages to guess your Facebook password, they could easily lock you out of numerous other accounts.
What is the alternative?
The traditional registration form gives you more control over the type of data you share with a website. It's more obvious which of the fields are optional, and if you feel like it, you can leave them empty. If you're not happy with the amount of information the website requires, you can simply walk away.
And the account creation process doesn't need to take ages. With Cyclonis Password Manager, filling in the online forms can be just as easy as logging in with Facebook. Obviously, you first need to enter your details in the encrypted vault, but you only need to do it once, and after that, you can use the information as many times as you like. The browser extension makes the process quick and easy.
You'll see the Cyclonis Password Manager icon in each of the fields in the registration form, and when you click on it, you just need to select the profile you want to use. The browser extension will then fill in the required information for you. And when you reach the Password field, you can use the built-in password generator to create a unique password that will be impossible to guess. Obviously, once the account is created, Cyclonis Password Manager will ask you if you'd like to save it in your vault.
Ultimately, it's up to you to decide whether you'll use your Facebook accounts with a third-party website. It's important, however, to know what sort of information will be shared, and you also have to be aware of the potential pitfalls. You should also bear in mind that the alternative can be easier than it appears at first.