How to Secure Your Telegram Account and Protect it from Hackers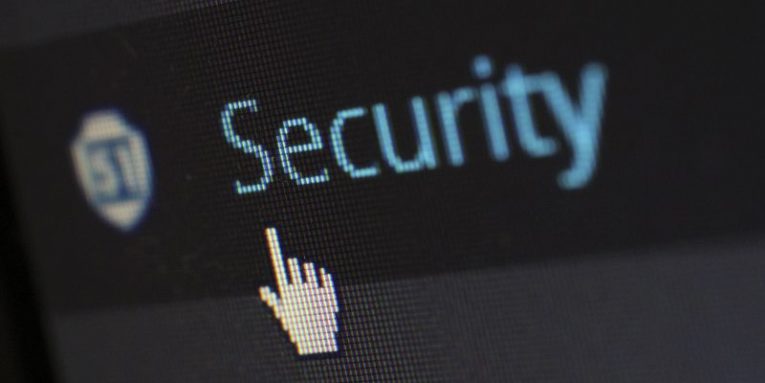 Did someone hack my Telegram account? If that is the question on your mind, something must be wrong. Maybe you cannot access your account because the password was changed without your permission. Perhaps you discovered suspicious activity from your account. It could be that someone else has told you their story about a hacked account. Whatever it is, if you have a suspicion that someone might have hacked your own account, you need to do everything in your power to protect it. We will attempt to demonstrate how you can secure your Telegram account and ensure that it is impenetrable.
What is Telegram?
Telegram is a popular instant messaging service presented by Telegram Messenger Inc. It is compatible with Android, iOS, Windows, Mac, and Linux operating systems, and the official website is telegram.org. At the beginning of the year, the service was used by 200 million monthly active users, and this number has surely risen throughout the year. According to Telegram, in 2014, the service had 50 million active users, 1 million new users joined it every week, and 1 billion messages were sent via it every single day. Needless to say, these numbers are impressive, but what's most impressive is that these numbers were recorded just 16 months after the initial launch of Telegram. Unsurprisingly, this name is always seen in the lists of the most popular instant messaging apps and services, along with WhatsApp, WeChat, Facebook Messenger, Snapchat, Skype, and a few others. Unfortunately, popularity always attracts cybercriminals. Of course, big companies have better resources to ensure that their customers are safe and content, but securing Telegram is not always easy.
Did someone hack my Telegram account?
Whether or not you realize that your Telegram account was hacked depends on how it was hacked. Needless to say, if you did not secure your Telegram account, the risk of someone hacking it is much bigger. Generally, when the attacker hacks the account, the login is compromised. Hackers would not be able to do anything unless they gained access to your insecure Telegram account. So, how exactly can hackers breach seemingly well-guarded accounts? They often employ brute-force attacks to guess login data. If you think that cybercriminals spend hours typing in random password and username combinations to make a correct guess, you are mistaken. Hacking techniques are much more advanced nowadays, and they can use hardware and software to perform a successful brute-force attack within minutes or mere seconds. The task is especially easy if the password and username are predictable, such as password123 and mycomputer. Of course, passwords are not generally used to sign into Telegram.
When you sign into Telegram, you need to enter your phone number to receive a verification code that grants you access to your account. If you think that that makes your Telegram secure, you are not 100% right. In 2016, hackers were able to compromise Telegram accounts in Iran using a flaw in the SMS protocol. According to Reuters, the verification codes sent via SMS were intercepted and leaked to hackers. This allowed them to gain full access to the affected Telegram accounts, as well as add new devices to the same account to continue the attack. The flaw also made it possible for hackers to identify 15 million unique phone numbers registered with Telegram. In a situation like this, unless hackers change passwords and block your access to the account, or they send messages that you can see in your chat history, you might be unaware of the hack at all. Ultimately, if insecure Telegram accounts are hacked, attackers can spy on users and gather sensitive information that, later on, could be used to hack bigger accounts and do more harm.
Enable two-step verification to secure Telegram
You must be familiar with two-step verification, also known as 2FA or two-factor authentication. You probably have it set up on several other accounts, such as Gmail, Facebook, or Instagram. If you have not secured Telegram using the two-step verification feature, we suggest you take care of that as soon as possible. Once that is done, you will need to enter a password when you sign in from a new device. Here's a guide that shows how to secure Telegram by setting up two-step verification via the Telegram app.
Open the Telegram app and sign in.
Tap the "menu" button on the top-right corner.
Go to "Settings" and then to "Privacy and Security".
Tap "Two-Step Verification".
Create a strong password and re-enter it for confirmation.
Create a hint for the password.
Enter your email address and tap the "green check" icon.
Go to your inbox, open the email, and click the "confirmation link".
Telegram enables you to create a password that is strong, so make sure you create a long combination of numbers, lower and upper-case letters, and symbols. Of course, creating a hint for a random password is basically useless, but you can secure Telegram verification password using a reliable password manager. It will ensure that you can access the password in case you forget it. For example, if you use the free Cyclonis Password Manager, you can save the password as a Private Note, and it will be encrypted so that no one but you can access it.
Terminate Active Sessions to secure Telegram
If someone has signed into your Telegram account, you can see it in the Active Sessions menu. The feature enables you to terminate unwanted sessions, which, hopefully, should help you kick hackers to the curb.
Open the Telegram app and sign in.
Tap the "menu" button on the top-right corner.
Go to "Settings" and then to "Active Sessions".
Tap "Terminate All Other Sessions" or select one session at a time and tap "OK" to terminate.
Stay safe in the future!
Did someone hack my Telegram? Hopefully, they did not, and, hopefully, you do not need to raise this question ever again. If your account was hacked, you need to be very cautious, especially if you have chosen to store your ID on Telegram's virtual cloud. Terminate suspicious sessions and immediately set up two-step verification to prevent unwanted parties from logging into your account, and if your password was compromised, change it ASAP. In the future, make sure you are cautious about how you interact with others on the platform. If you want to keep Telegram secure, make sure you do not click on suspicious links and do not share private information with anyone. Also, consider using secret chats to ensure that all information is end-to-end encrypted and cannot be intercepted by hackers. If you cannot resolve existing issues, post a comment below, or contact Telegram directly.