How to Reset WhatsApp Password and Regain Access to WhatsApp Account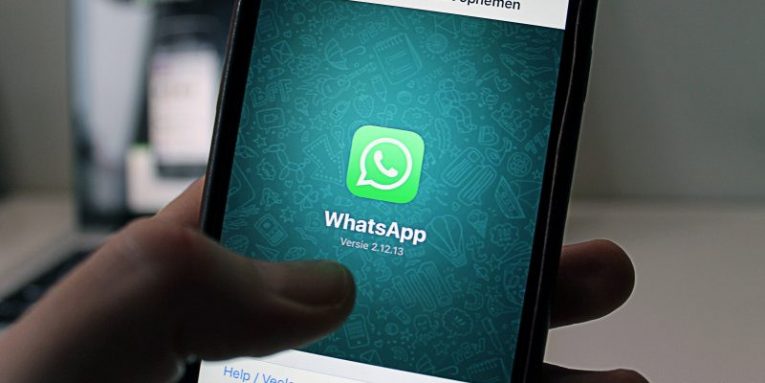 Did you forget WhatsApp password? That is the 6-digit passcode that you need to enter to access your account if you have 2-step verification enabled. Recovering the password is not possible, unless you have written it down somewhere, but you might be able to turn 2-step verification off to log in. Unfortunately, things are not so simple here, and you cannot remove the feature if an email address is not set up to support WhatsApp. If you continue reading, you will find out how to recover forgotten WhatsApp 2-step verification password. You will also learn how to create a strong WhatsApp password to ensure the security of your account, as well as how to keep your password safe to ensure that it can be recovered even if you forget it again.
If you forgot WhatsApp password, know that you are not alone
Facebook-owned, WhatsApp has over 1.5 billion monthly users and 450 million daily users. Needless to say, the app is quite popular. It is compatible with Android, iOS, Windows Phone, and BlackBerry mobile operating systems, and its services are free, which is why the popularity keeps on growing. The things is, the same can be said about plenty of other apps that are used by millions and billions of people every day. Nowadays, it is not uncommon for one user to have several email and online banking accounts and an uncountable number of social media profiles. Some might even have several accounts registered on the same social networking platform. The point is, your average smartphone owner today has a ridiculous number of passwords to remember. Unsurprisingly, forgetting passwords is quite common.
Users who face this issue might choose to recycle the same password with a few minor changes (e.g., use password1, password 2, password3, etc.), but that is not safe. Another thing that users tend to do is keep WhatsApp password and other passwords on a piece of paper or in a form of a digital note so that they could be accessed in case they are forgotten. Considering that pieces of paper can be lost, and digital documents and notes can be obtained by cyber attackers, this is not a good idea. All in all, if you have the password written down somewhere, see if you can restore forgotten WhatsApp 2-step verification password.
How to turn 2-step verification off if you forgot your WhatsApp password
2-step/two-step/2FA verification has been available for WhatsApp users since late 2016. Users who enable it ensure that their accounts are protected against intruders. If you want to learn all about two-step verification, a blog post about it exists already, and so there is no point in anatomizing the topic any further. The bottom line is that if you set 2-step verification, you need to remember a 6-digit WhatsApp password because you are requested to enter it whenever you open the app. If it is not correct, you have the option to click Forgot Passcode? If you added an email address when setting up 2-step verification, you can request an email to turn the feature off. The email you receive contains a link that you need to click and then confirm that you want to turn 2-step verification off.
How to turn off and enable two-step verification
Tap the WhatsApp app to open.
If you do not remember the 6-digit WhatsApp password, tap Forgot passcode? at the top.
If you have an email address linked to the account, tap SEND EMAIL.
Go to your inbox, tap the received email, and then tap the link in the email.
Click CONFIRM to remove two-step verification.
If you want to restore messages, tap RESTORE if the app finds backup. If you do not want to restore messages, tap SKIP.
Enter your profile name and tap NEXT to log in normally.
Once you log in, open the WhatsApp menu and tap Settings.
Select Account and tap Two-step verification.
Tap ENABLE to enable two-step verification again.
Enter a 6-digit passcode and tap NEXT.
Confirm the passcode and tap NEXT.
Add an email address to ensure that you can reset the passcode in the future. Tap NEXT.
Confirm the email address and tap SAVE.
You don't need to sacrifice your security for convenience
Using two-step verification is important, but you do not want to be locked out just because you forgot the password. So, what do you choose: To keep the app unprotected or to add a passcode that you might forget in the future? You do not need to choose at all. What you can do is install a password manager that will keep your WhatsApp password encrypted and protected, so that you can access it in case you forget it. We suggest using Cyclonis Password Manager, a free tool that can help you create, protect, and store passwords, as well as other kinds of private information you might choose to keep encrypted. A Password Generator is a terrific tool in Cyclonis Password Manager that can help create completely random passwords. While it might be more useful in cases where passwords need to be long and consist of random characters, it can definitely help you generate a random 6-digit passcode too. Note that using a memorable date (e.g., your birth date) or an easy-to-guess combination (e.g., 123456) is not a good idea because you want your code to be strong.
Why bother setting up a WhatsApp password at all? That is a question that might cross your mind if you cannot be bothered to install or set up anything. Well, think about this. Your phone is lost or stolen. Someone manages to unlock it (if you locked it at all), and then they can do whatever they want with apps that are not password-protected. Yes, installing and setting up a password manager to save one password does not make much sense, but if you have tons of passwords, you would be doing yourself a huge favor. Do you have questions and want to learn more? Post a comment below.