How to Use Cyclonis Password Manager's Password Generator to Replace Weak Passwords With Complex Ones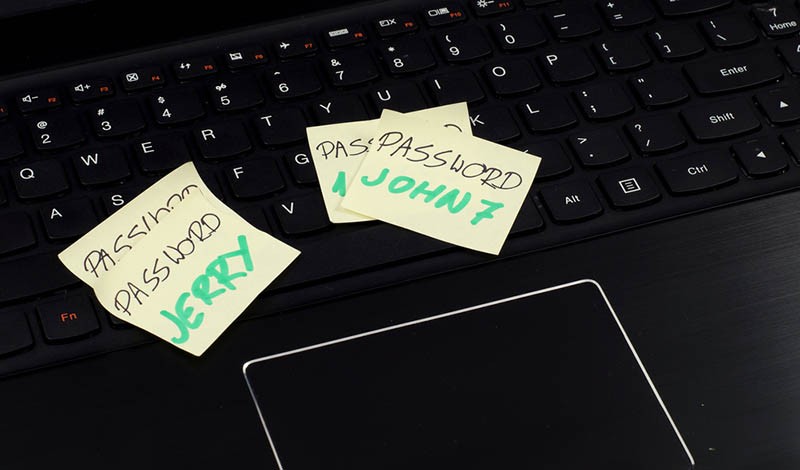 How do you know when a password needs changing? And how do you know what it should be changed with? Cyclonis Password Manager has the answers to these questions.
Every single password you save in your vault is examined by Cyclonis Password Manager's Password Analyzer. The tool checks the strength of each password, it sees whether they've been reused, and it runs the websites they're associated with against a database of compromised services. It also keeps track of the time elapsed since you've stored the password in your vault.
Simple, old, reused, and potentially compromised passwords can't adequately protect your online accounts, which is why the Password Analyzer groups them and displays them as soon as you log in to Cyclonis Password Manager. The Password Analyzer also gives you your Total Strength Score which serves as a visual representation of the state of your passwords. Obviously, you want to have a higher Total Strength Score, and the only way to do that is to change the passwords you see on the Password Analyzer screen.
If you change your old, weak passwords with new, equally weak passwords, however, you won't do much to improve your Total Strength Score. The same goes for setting new passwords that are already in use with some of your other accounts.
In theory, you could spend some time, thinking up of complex and unique passwords for all your accounts on your own, but that would defeat one of the main purposes of Cyclonis Password Manager – to make your life simpler and easier. That's why, you can use the password generator instead.
Next to each of the passwords listed on the Password Analyzer screen, you'll see a Go To Site button which lets you quickly visit the website associated with the respective account. Once you're there, log in with your current password and go to the Password Change form. If you have the browser extension installed, you'll see the Cyclonis Password Manager icon in the New Password and Reenter Password fields. When you click on it, you'll be able to use the password generator to create a unique, complex password which will replace your old one. Simply click the Generate & Copy button, and that's pretty much all you have to do.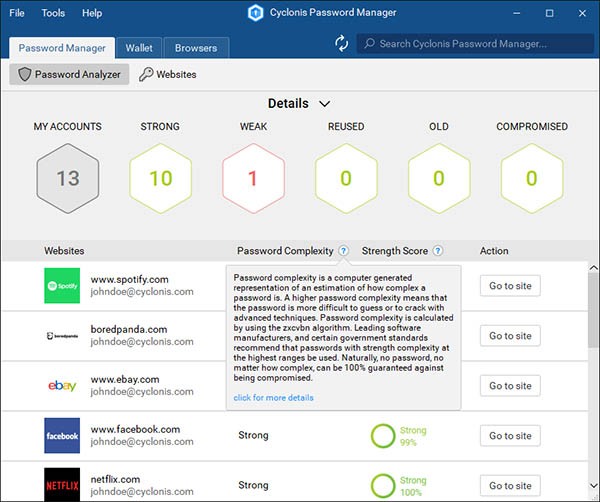 Cyclonis Password Manager will create and enter a new, completely random password, and as soon as you click the Submit button, the browser extension will ask you if you'd like to save your new password in your vault. By default, the password created by the password generator is fourteen characters long and includes letters (both uppercase and lowercase), numbers, and special characters. If you need different parameters for your new password, you can change them by clicking the sprocket icon.
If you rely on weak, old, or reused passwords to protect your online accounts, you're putting yourself at risk. Many people realize this, but few are willing to fix the problem because it's not easy to think of a random, unique password for each account. Luckily, Cyclonis Password Manager's password generator can take care of this for you.