How to Reset Admin Password on a HP Laptop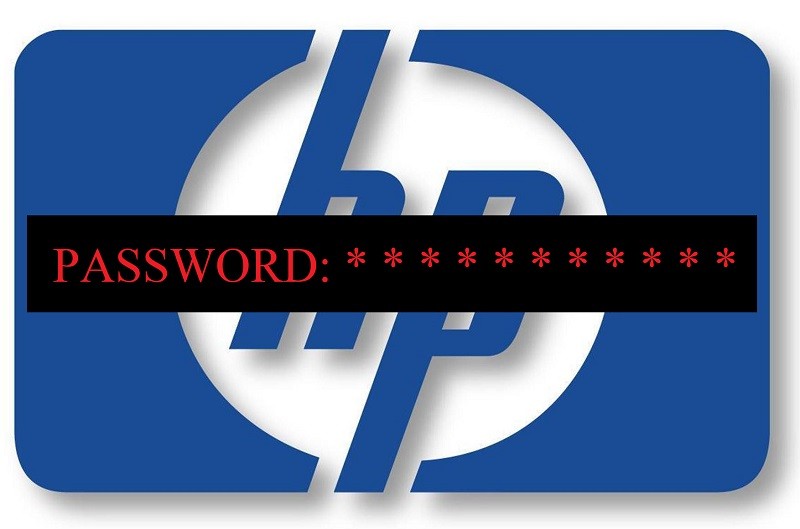 As reliably indicated by stats from late 2019, MS Windows is the most popular operating for both laptops and desktop computers. While Android may be the most widespread OS overall, this is due to the fact of its prevalent use on mobile phones. iOS, on the other hand, is the most popular for tablets, and Linux, in its many variants, is used on general IoT, servers, and super-computers. However, when it comes to PC, MS Windows is king – which is why HP laptops come with some version of it ready to be installed.
And as any prudent king, Windows has set up a certain standard of security, to keep malicious actors or general undesirables out of its domain. The first bulwark against said undesirables is the password that it requires to log into the account, or in some instances – to make changes to a user's computer possible. That's all well and good; however, admin passwords are a hassle to come up with and remember – which is why they end up forgotten or lost so very often.
You've set Windows up a long time ago, and don't remember which of the multitude of passwords you're forced to remember you used on that particular occasion, or maybe someone else set it up for you and didn't bother writing the password down, or perhaps you bought or were given the device without explicit instruction and now have to deal with this situation. This sort of problem seems to pop up on a reasonably regular basis – so how do you deal with them?
Well, there are dozens of different guides on the Internet on how you may recover your Windows password – and the vast majority are woefully outdated, inaccurate or outright fabrications that have no basis in reality. Realistically, the following courses of action are the most reasonable and viable ones you have access to. Choose the one that fits your particular predicament and follow the steps to successfully unlock your HP laptop.
How to Use Admin Account to Reset HP Laptop Password For User Account
If you wish to restore the password of a user account and have access to an admin account, you should have no problem doing so by following these steps:
Go to the "Start" menu.
Go to "Control" Panel home.
Select "User Accounts".
Click on "User Accounts" again.
Click on "Manage Another Account".
A list of current users should now be displayed on the screen.
Click on the "Change the Password" button located next to the username of the user you wish to change.
Fill in the menu that pops up.
Click "Change Password" to finish the job.
How to Change Password for Admin Account on HP Laptop While Logged in
Here's what you do when you're logged in to an admin account whose password you don't remember any more, and wish to change.
Open "File Explorer".
Go to your main disk. This is usually the "C" drive.
Go to "Windows".
Go to the "System32" folder.
Search for the "cmd.exe" file and double click it, or right-click the file and choose "Run as administrator."
Type the following command "net user UserName NewPassword", replacing UserName with the appropriate user name and New Password with the password that you wish to associate with that user name.
Press "Enter" to finish the job.
How to Recover Password Using a Bootalbe Windows Drive
If you're not using Microsoft account, but using a local Windows Account and you've found yourself completely locked out of your Windows, don't despair – there is still hope. You can still reset Windows password using command prompt - but in order to even open command prompt, you will need a bootable Windows on a USB drive. Luckily, you can download the MS Windows ISO file from the official Microsoft site for free. Do so and write it to a USB drive.
Insert Windows bootable drive into your computer.
Restart your Computer, when given the option, and press the boot key.
From the boot menu select the device you have connected.
Select "Next" on the Windows installation screen that appears.
Choose "Repair your Computer".
Select "Troubleshoot".
Select "Advanced Options".
Choose "Command Prompt".
Type the following command into CMD to change utility manager.

"cd C:\Windows\System32"
"ren utilman.exe utilman_bak.exe"
"copy cmd.exe utilman.exe"
"exit"

Restart your machine when the Windows login screen pops up click on "Ease of access".
While in the System32 directory, type "control userpasswords2" and press enter.
Click on reset password, and then enter the new password - or keep new password field blank to remove Windows login password.
How to Remove Password on HP Computer with Recovery Manager
WARNING: This is the nuclear option, so consider doing it only if all other ones don't work or are unavailable. It will remove the password, but it will also completely wipe the primary disk on the HP laptop. All of the documents, files, and media on that disk will be deleted. If you have partitioned your hard drive and keep all your relevant data on a section of it that's not the primary disk if you have a recent backup of your data, or for some other reason don't mind losing the data on that primary disk - this should not be an issue. However, if you do not wish to have your data wiped from the primary disk, DON'T DO THIS.
Restart your HP laptop.
During the boot process, pump the "F11" key.
When the option appears on the screen, choose "HP Recovery Manager".
When "HP Recovery Manager" loads, choose "System Recovery".