How to Remove Windows Hello Fingerprint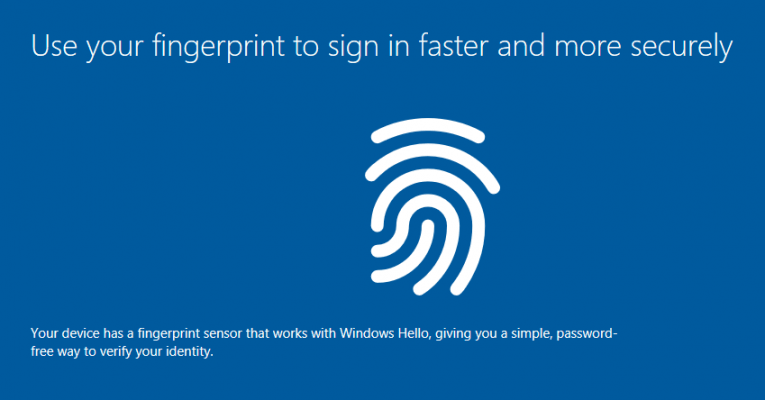 If you use Windows Hello Fingerprint to log in to your Windows 10 computer but decided that you do not want to use your fingerprint anymore you can remove it. It's also possible to delete all the stored fingerprints so that you can sign in to your computer with other sign-in options like a PIN, a password, Windows Hello Face, or some other log in tool/feature.
Generally, it is considered that if your PC has a fingerprint scanner, it is safer to use it to log in instead of a PIN or password. This way you can be sure that no one else can log in to your system because they can't steal your fingerprint like they could steal your password. No one else has your fingerprint, not even an identical twin.
While it's agreed by most experts that Windows Hello Fingerprint on Windows 10 is quite safe and easy to use, there is one drawback. If you register multiple fingerprints (for multiple users) and you want to delete only one of them, you can't do so. You have to remove all the fingerprints stored in the system. An annoying oversight to be sure.
How to remove Windows Hello Fingerprint on your Windows 10 PC
Removing Windows Hello Fingerprint in Windows 10 is quite simple. Just follow these steps:
Press Win+I to open Windows Settings or navigate to the Settings menu manually.
Navigate to Accounts and select Sign-in options.
Press the Windows Hello Fingerprint tab.
Select the Remove option.
That's the short version. The long version is that you need to open the Windows Settings panel on your PC. The simplest way to press Win+I buttons together to get it done but there are other ways to find the Settings.
When you navigate to the Windows Settings panel, you can need to go to Accounts. Here you will notice an option called Sign-in options. It's on the left. The Sign-in options page has all of the options that you have on your Windows 10 PC to sign in to the computer. Press the Windows Hello Fingerprint option. Next, you will notice the Remove button. Press on it to remove all fingerprints saved on your machine.