How to Remove Your iCloud Account Without a Password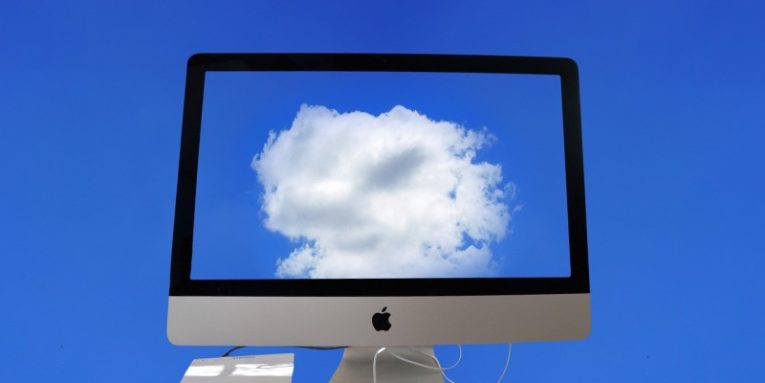 Have you decided that you want to get rid of an iCloud account? Doing so should not be hard, unless you are missing one big thing – your password. Needless to say, removing iCloud accounts without a password is not the easiest of tasks, but it is possible that it can be done. Here, we discuss how to get rid of iCloud accounts, as well as how to create strong passwords for existing ones or the new ones you might create in the future. We also offer a few tips that will make it much easier for you to remember and recover a forgotten iCloud password. If you are curious, please continue reading.
What is iCloud
iCloud is one of the most popular cloud services in the United States. A cloud is a virtual drive that stores data and can be accessed via the Internet from any device and any location. It is estimated that some 2.3 billion users worldwide will be using cloud services by 2020. Apple, who is the creator of iCloud, limits the number of accounts that one user can create, and, at the moment, it is possible to create three unique accounts on every "iDevice" (iPad or iPhone). Without a doubt, if you have three unique passwords for three unique iCloud accounts among all other passwords that you need to remember, it is easy to get confused and simply forget them. That is one of the reasons you might want to remove the account in the first place because if you do not have a password, and you cannot recover it, there is no point in keeping it around. Remember that even if you cannot log in, hackers and cybercriminals are on a constant lookout, and they could, one day, breach your unused accounts. This is why we recommend deleting old unused accounts too.
Another reason you might have decided to delete one of your iCloud accounts is because it all became too confusing. Switching from one cloud to the next can make your head spin, and if you have transferred all data to one account, it is a good idea to delete the ones you will not be using in the future. If you still know all of your passwords, just open the iCloud account on your device, go to Settings, and choose Delete Account. It's as simple as that. If you are trying to remove the iCloud account without a password, the process is a little more complicated than that.
It is possible to remove iCloud accounts without a password
If you forgot your password, and it was not possible for you to recover it, there is a solution you can try to delete your iCloud account. Hopefully, you can handle the task using these simple instructions.
Delete iCloud accounts on iPhone/iPad
Open the Settings app on your device.
Enter a random number into the Password area. Tap "Done".
Tap "OK" when you are prompted with the Username or password is incorrect message.
Tap "Cancel" to access the Account menu.
Clear the data in the Description box. Tap "Done".
You should be taken to a window with the "Delete Account" option. Tap it.
Tap "Delete" for confirmation.
Hopefully, you are able to remove your iCloud account without a password, but if that does not work, try resetting it again. If you are able to reset the password, make sure you keep it safe.
How to secure your iCloud account and its password
If you did not know this by now, your iCloud account might be vulnerable. Unfortunately, the responsibility to make it secure is yours. It is you who has to take appropriate measures to ensure that your password cannot be guessed using a brute-force attack and that your account cannot be taken over due to lack of two-factor authentication. Luckily, the steps to make your iCloud account more secure do not demand time or expertise. If you use our guide (the one linked above), you will have your account secured in no time.
We need to emphasize the importance of using a strong password. You must have heard it a thousand times before, and you might be tired of hearing how important password security is, but the reality is that while we use passwords – and that is likely to stay that way despite of all authentication innovations we keep hearing about – we need to take care of them. First and foremost, you need to evaluate your current iCloud account password. Hopefully, it is not something like 1password, ipassword, jensicloud, or pizzalover123. We also hope that you do not reuse the same password to log into other accounts. Facebook, Quora, Marriott, Dell, and many other huge companies have experienced data breaches just recently. In many cases, passwords were leaked. So, even if Apple does not leak your iCloud password, if it is reused with other services, it could still be at risk.
Although many users know that setting weak passwords is a terrible idea, not all of them choose strong ones when they realize that they do not know what a strong password is or that they cannot possibly remember it. Both of these are issues of the past. Nowadays, you can employ a trusted password manager to create, encrypt, secure, and remember passwords automatically. The Cyclonis Password Manager offers a Password Generator to help you create incredibly strong, unique, impenetrable codes. It can also secure them by encrypting them and locking them under a master password that only you know. The tool can auto-fill login boxes to ensure that you do not need to enter those complex combinations. Finally, it offers a vault that you can open to check passwords in case you want to remember them. Basically, this tool can ensure that it is impossible for you to forget your iCloud account password again.
There is hope that you can remove iCloud accounts without a password, and, hopefully, you can use the guide available above successfully. Another option you have is to reset the password and then delete the account via your iPad or iPhone (via the Settings menu). If you still have a second or third iCloud account after this, make sure you protect it and secure its password so you do not forget it again.