How to Recover Your Myspace Account If You Forget the Password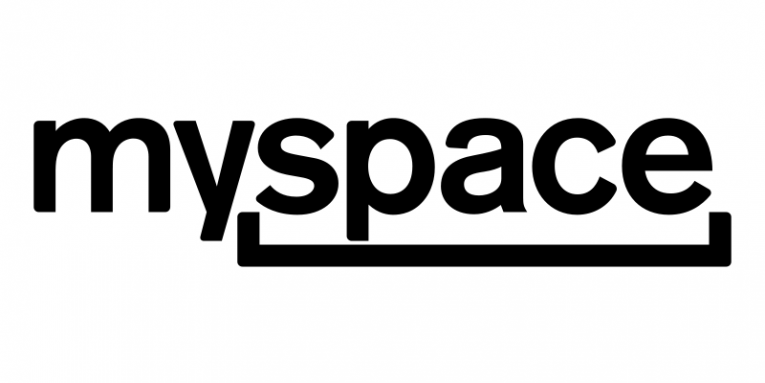 Believe it or not but people still visit Myspace despite its demise and restructuring into a different type of social network. People actually have accounts at Myspace and securing your account is just as important as doing so with accounts on other much larger social networks.
Social networking websites allow us to be up-to-date on many things. Perhaps it's something about your grade school friends, perhaps you like following the best sales offers, or maybe you just want to catch the latest news on your favorite celebrity. Whichever it might be, social networking sites are there to help you with that.
Since social networking is so important, sometimes forgetting your account's password could prove to be quite a stressful experience. Although there are many social networking websites out there, today, we would like to focus on Myspace and tell you how to recover Myspace account if you have forgotten your password. There are several ways to recover your account, and we will discuss them all.
What If You Forgot Your Myspace Password?
The truth is that you definitely aren't the only one out there who might have forgotten their password and now need to recover their account. Due to such frequent occurrences, Myspace obviously provides you with the basic steps necessary to get access your account again. We will share the steps provided in the Myspace Help section, to make it easier for you. You won't have to look it up yourself.
When you forget your password, you need to reset it in order to recover the account. Please follow these steps to do that:
Go to Forgot Password.
Enter your email address or your username.
Click "Submit".
Check your email inbox.
Open the email received and click the password reset URL.
Enter a new password.
Please note that sometimes you may not find the password reset mail immediately. It is possible for the message to be filtered into your spam or junk folders, so please be sure to check those as well, if you do not receive the mail immediately.
Also, when you enter your new password, it has to be strong and unique. Do not reuse old passwords just because it is easier that way. We seldom think about it, but the truth is that passwords are really like the keys to our houses. Only we ought to have the copies of those keys, but the more generic those keys are, the easier it is to break in.
In other words, if you use weak passwords like 12345 or QWERTY, it would make it easy for anyone to hack into your social media account without much of a struggle. At the same time, coming up with strong passwords might be too challenging, especially if you are not used to it. So what can make it easier?
Have you ever thought about using a password manager? A free tool like Cyclonis Password Manager can generate your new passwords and then save them for you. Think of it like getting two birds with one stone: Not only would you have strong passwords if you used a third-party tool, you would also save yourself the trouble of going through the account recovery business because you wouldn't forget your passwords in the first place. Why? Because the password manager would store all of your passwords in a vault for you. To put it simply, you would no longer have to worry about creating strong passwords and memorizing them. The tool would remember everything for you, which includes your Myspace password, too.
And it's not just about generating new passwords and storing them. You should also remember that it is recommended to change your passwords regularly. The longer you use the same password, the more vulnerable your account could become. Normally, services that are concerned with user's privacy and security notify users about the need to change their passwords. So you can perfectly see that you will always need the password generator, especially if you are concerned about securing your Myspace and other accounts.
On the other hand, forgotten passwords are not the only things that hinder you when you try to recover your account. It is also possible to misplace other login information, too.
What If You Forgot Your Myspace Email?
When you want to know how to recover your Myspace account, the forgotten password might not be the main problem. Perhaps you need to recover your account because you have forgotten your email instead. That is also something that happens quite often, and so there is more than one way to log into the Myspace account.
Typically, you need the email address to sign in, but if you do not remember that, you can use your Username to log in. Needless to say, you would still need to enter your password, so if you have forgotten both, your password AND your email, the matters get slightly complicated.
In such a case, Myspace Help section cannot provide you with anything specific because the email account recovery options depend on the email provider. So in order to recover your email address, you need to check the Help Section options on the site where you created your email address. One of the email recovery options offered by the email service provider should help you.
Perhaps you are wondering whether you can make use of a password manager in this case, too. Truth be told, yes, you can. You can store your login information in Cyclonis Password Manager, and then, if you use Cyclonis Password Manager Browser extension, it would fill out the login forms for you automatically (provided the information about the particular account has been saved in the tool). This way, emails, usernames, and passwords would always be at your fingertips without a need to stir a muscle.
Or, if you do not feel too comfortable about saving the account login information for an automatic fill-in, you can simply save your passwords or emails in the Private Notes section on Cyclonis Password Manager. What's more, the Private Notes feature is password protected, so only you would be able to check the information stored in the notes anyway.
All in all, social networking websites like Myspace try to ensure positive user experience, so they provide you with tools to recover your account if you accidentally forget your password. However, you can prevent that from happening by employing a tool that would store your passwords, and you would never have to look for ways to recover your account manually again.