Using Cyclonis Password Manager on a Windows PC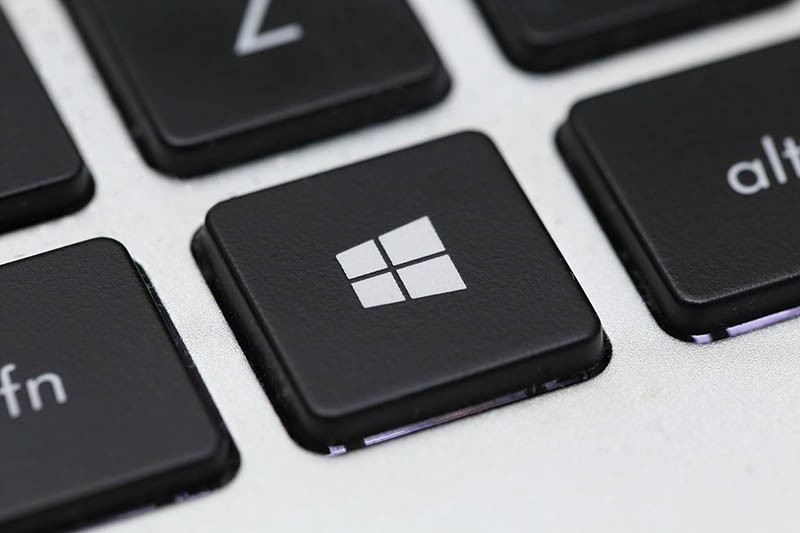 Cyclonis Password Manager is a new application which might frighten you a bit. After all, even if you've used a password manager in the past, there will inevitably be differences between the interface you're familiar with and the one Cyclonis Password Manager offers, and you might be scared that getting comfortable with the new look and functionality will be difficult. Indeed, with so many useful tools and features, the task of getting used to the application might seem a bit daunting, but with this article, we'll try to help you get the most of your Cyclonis Password Manager.
Getting started
First thing's first, you obviously need to download Cyclonis Password Manager for Windows and create an account. You don't need a credit card, there's no premium trial, and there are no annoying ads. Cyclonis Password Manager is completely free.
All you need to create your Cyclonis Password Manager account is an active email address and a master password. To make sure that your email is valid, we'll send you a one-time code that you'll need to provide to complete the registration. As part of our Two-factor authentication system (enabled by default), you'll also receive one-time codes whenever you're logging in from new devices.
As for your master password, we'll never see it, but we want to make sure you're not using something simple like your dog's name, which is why we have some requirements for it. The master password needs to be at least eight characters long, it has to have at least one lowercase letter, one uppercase letter, and one digit. Investing time in creating a strong master password is essential. It will be the key to unlocking your encrypted vault, and you wouldn't want anyone guessing or brute-forcing it. At the same time, the master password is not stored anywhere, and it can not be recovered or reset. Make sure you don't forget it.
Setting up Cyclonis Password Manager
With the account created, you'll be able to decide where you want to store your data. We're giving our users several options because we know that different people have different needs and preferences. If you need your passwords on one computer only, you can save your vault on your hard drive. To make sure that no data is lost in case of a hardware failure, however, you might want to think about making regular backups of your vault. To learn more about how you can do that, click here.
If, on the other hand, you need your password on more than one device, you can use the supported a cloud storage provider of your choice (we currently support Dropbox, Google Drive, iCloud, and OneDrive) to store your data and sync it across all your computers. It's a simple matter of connecting your cloud storage account to Cyclonis Password Manager, and our application will take care of the rest. Wherever you store your vault, the data in it will be encrypted with AES-256, and it won't be accessible without your master password.
When you're done choosing the location for your vault, Cyclonis Password Manager will scan your computer for installed browsers and other password managers and will give you a quick and easy way of importing the login credentials saved in them directly into your newly created vault. That way, you'll be able to start using your passwords immediately.
During the final step of the initial wizard, Cyclonis Password Managers will also check which browsers you use and will ask you if you'd like to install the extension for them. Currently, Cyclonis Password Manager supports Microsoft Edge, Google Chrome, Mozilla Firefox on Windows PCs and we soon expect to have an extension for Opera as well.
The Cyclonis Password Manager browser extension is a powerful tool that greatly simplifies the way you do things on the Internet. In addition to giving you features that automatically fill in usernames, passwords, and other information, it lets you create new accounts and save existing ones on the fly. Thanks to the browser extension, you don't need to type, copy, or paste anything in order to use your data. It not only saves you the time of typing, but it also saves you the effort of trying to remember which password you used for this particular account.
Saving new and existing online accounts
With the browser extension installed, the installation wizard is complete, and you can start using your Cyclonis Password Manager.
You can save existing accounts in your encrypted vault by opening the desktop application and clicking on the New Website button in the Websites section. In there, you'll find a few fields you need to fill with self-explanatory titles and handy tooltips.
Perhaps the easier way of saving your usernames and passwords, however, is to open your browser, navigate to the website, and enter your login credentials, just like you would if you weren't using a password manager. The Cyclonis Password Manager browser extension will see that the account you're logging in to is not stored in your vault and will ask you if you would like to save it. From then on, Cyclonis Password Manager will take care of storing your details and entering them whenever they're needed.
The Cyclonis Password Manager Wallet
Of course, Cyclonis Password Manager doesn't store usernames and passwords only. It comes with its own digital wallet, which can save and organize a whole lot more.
You can use it to save Private Notes which can contain all sorts of information, including bank accounts, Wi-Fi passwords, software licenses, even your to-do list. Your credit card details and your PayPal accounts can also be stored in your vault, and with the browser extension, they can be filled in on checkout pages which will make your online shopping experience much more enjoyable.
Identification is also required on some websites, and that usually means a lot of rummaging through wallets, purses, and drawers. With Cyclonis Password Manager, however, you can store your ID details and access them whenever you need them.
If you decide to save your profile information in the Cyclonis Password Manager Wallet, it can be filled into long online forms with a couple of clicks, which means that creating new accounts will be easier than ever. Once again, when you're done with the sign-up process, the browser extension will ask you if you'd like to save the new account in your vault.
The Password Analyzer
As soon as you have some login credentials saved in your vault, Cyclonis Password Manager's Password Analyzer will run them through a sophisticated algorithm and will give you your Total Strength Score. The more weak, old, reused, and potentially compromised passwords you use, the lower your Total Strength Score. All the passwords that you might consider changing will be categorized and brought to your attention, and with the help of Cyclonis Password Manager's password generator, swapping them for new, completely random and unique ones is child's play.
Living with Cyclonis Password Manager
As an Internet user, you likely visit quite a few websites every day, and interacting with those websites is often impossible without you giving them some sort of information, be it a username and a password or other personal details. At the same time, you constantly have to think about the threat of hackers stealing your data and ruining your online life.
Cyclonis Password Manager's mission is to change all this. It will give you the peace of mind of using strong, unique passwords for all of your accounts, and it will also provide you with the convenience of not having to remember or type your sensitive data.
The best bit is, you won't have to pay a penny because Cyclonis Password Manager is completely free.